Guest posting is an important content marketing activity that gets overlooked far too often. This is partly because guest posting as a marketing tactic is largely misunderstood. Many marketers mistakenly think that it's a waste of time; why put so much effort into placing articles in order to get a minimal number of links back to your site?
Link building, while one benefit of guest blogging, isn't the main advantage. The true benefits of guest blogging are more substantial and long-term; increasing brand awareness, building a positive reputation as an expert in your field, and gaining influence are just a few examples. The truth is, 96% of B2B buyers want content with more input from industry thought leaders — and guest posting delivers that.
Start generating qualified B2B leads for your business. Get your free inbound marketing consultation from KeyScouts, today.
At any rate, if guest posting wasn't such a powerful tool, big brands and influencers wouldn't be spending their time doing it! In fact, in less than a year, one startup was able to boost their monthly traffic from 0 to 5-digit numbers using guest posting.
Now that you know why you need to do guest posting, here are six tips for doing it right:
1. Determine Your Goals
As with any new marketing endeavor, you have to prepare yourself before diving in. A key to starting off on the right foot is having a clear understanding of what you're setting out to do.
What are your guest posting goals? For example, is there a certain product you're aiming to grow visibility for? Or is your overall goal to position yourself as a thought-leader in your niche? Also, who is your target audience? Being able to easily identify your target audience will help you find the right sites for pitching a guest post. All the guest posting tips in the world wouldn't help if you didn't first set reasonable, measurable goals.
2. Find Guest Blogging Opportunities
When it comes to finding the right places to post a guest blog, a simple Google search won't cut it. You'll need to do a bit more digging about potential sites to determine if they're worthwhile for you. Here are a few guest posting tips:
The sites you choose to reach out to should be relevant to your niche or industry.
Run a Google search for [your niche/topic] + "write for us" OR [your niche/topic] + "guest article" [your niche/topic] + "become a contributor"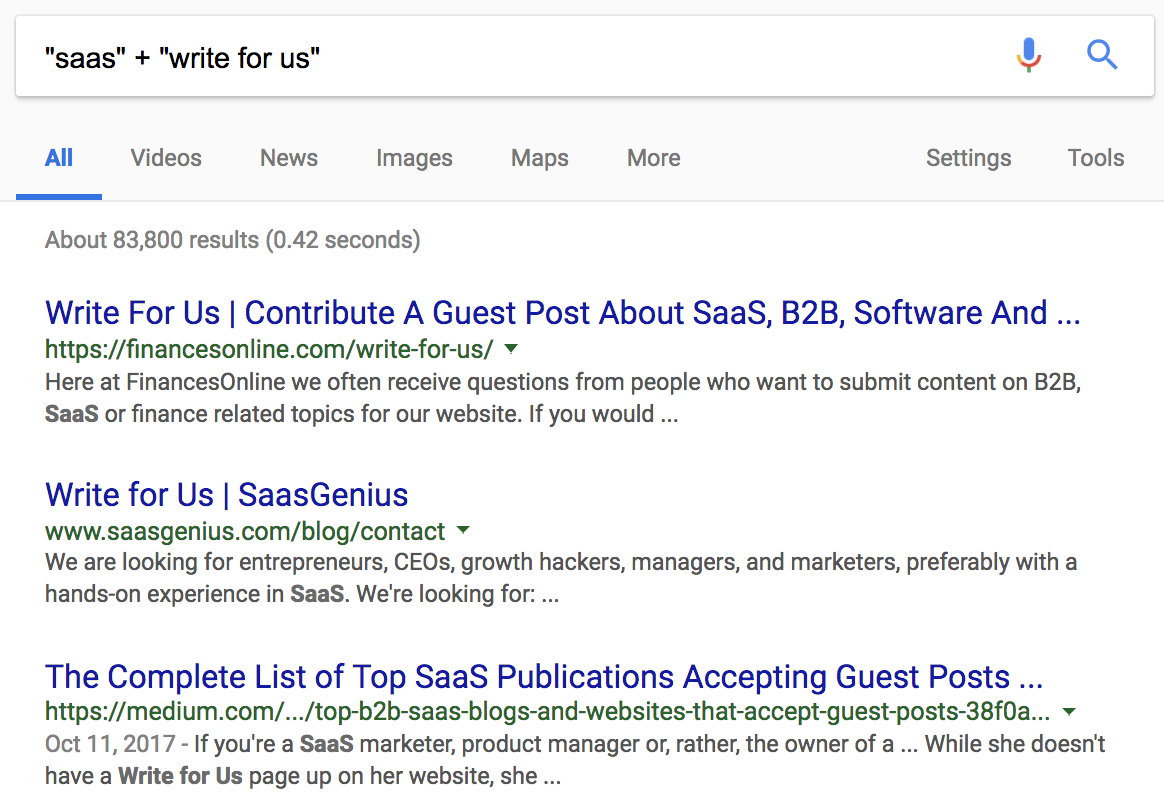 The site's readership should align with your target audience. Develop solid buyer's personas beforehand to make sure they align.

Focus on websites and blogs that have domain authority, a solid following on social media, and an engaged community.

Use

The Moz Toolbar

to help you get an idea of how well a website performs in search engine rankings.

Discover where your competitors have been guest blogging by using tools like Moz's

Open Site Explorer

or

SEMrush's

Link Building feature.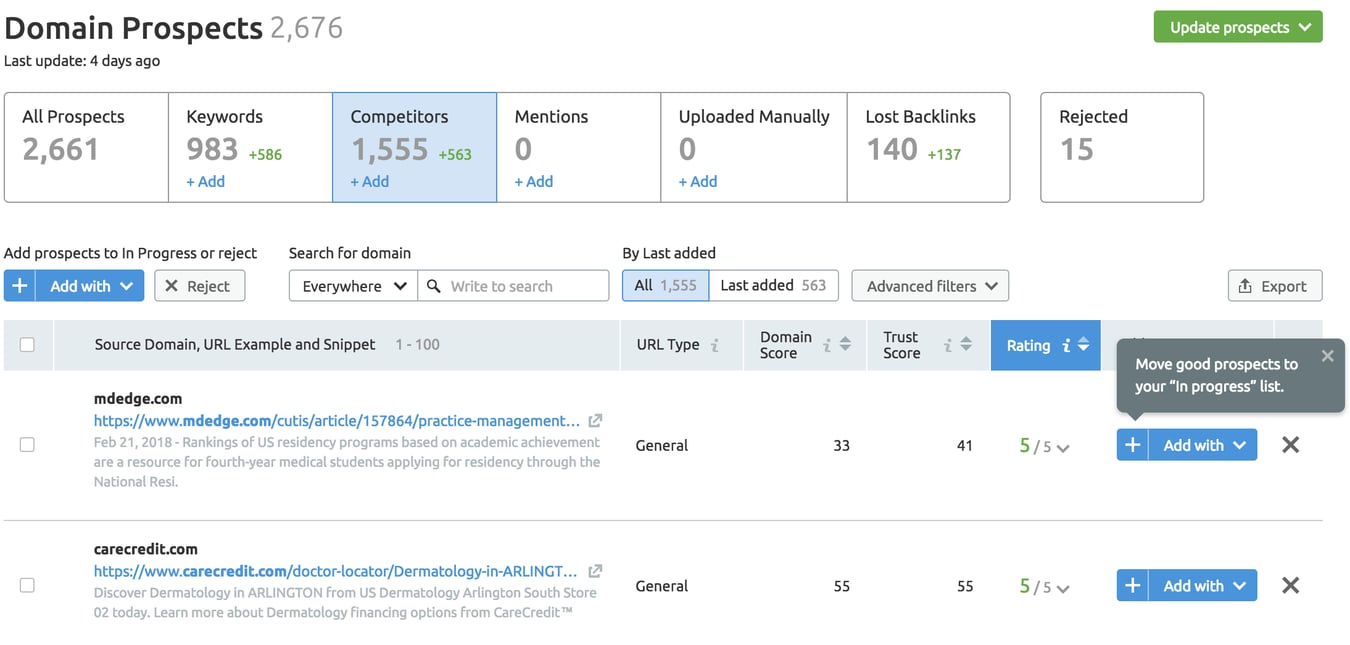 3. Prepare Content For The Sites You Want To Be On
You'll eventually get the point where you'll have a great post in hand, and you'll wonder whether to use it on your own site or publish it elsewhere as a guest post.
One of the most powerful ways to increase the chances of your guest blog being accepted is to design it for the target website from the get-go. Learn the blog and come up with engaging content that will resonate with its audience.
If the blog you have in mind tends to publish 500-word posts with one or two images, your post should be around 500 words and have one or two images.
Many times, websites offer guidelines for guest bloggers, so check to see if your target website does, and be sure to follow them! Doing so will make the work of crafting a suitable guest post that much easier for you.
In addition to following the blog's guidelines, make sure your guest post actually delivers value to that site's readership. A guest blog is not an opportunity to sell or advertise. It is an opportunity to share wisdom, provide useful information and make yourself known as an authority that can be trusted. Focus on providing real value, not on selling. (Most sites won't accept self-promotional content, anyway)
4. Prepare Your Pitch
Blogger outreach is an art to be perfected. But there are some clear-cut musts that'll improve the chances of your pitch getting accepted:
Read The Guest Posting Guidelines And Follow Them.
These will often have instructions for your pitch (such as whether or not it should include an idea or a complete post).
Give Great Reasons Why You Should Be A Guest Blogger.
This is a great opportunity for showing that you know who you're reaching out to (by offering relevant content for their blog and audience), and proving that you're a good match for them.
Be Personal.
Don't send an email that starts with "Dear Sir/Madam" – you should definitely know the name of the person you're reaching out to. Beyond this, give your message your tone of voice, and also include information about who you are and links to past publications you wrote.
Side note: If you can, consider first building a relationship with the editor you're reaching out to by doing things like commenting on different posts of his over time, and engaging with him over social media. That way, he might recognize your name when you pitch.
5. Write An Amazing Author Bio
Remember the bit about writing a guest post that provides valuable information and doesn't focus on selling? Your author bio is where you are allowed to be a bit self-promotional and emphasize your business or product.
Still, you'll want to keep the author bio short and to-the-point. Be thoughtful about the link you include in your bio. Use a link to a specific product if you're trying to draw attention to it, or a link to your social media page of choice, if you're trying to increase your following. If you link back to your homepage, make sure the link is tagged "dofollow" so you can track it.
Speaking of tracking...
6. Track Your Results
As with any marketing effort, the only way to know whether the work was worthwhile and fruitful is to track and analyze your results. This is just as important as every other step in your guest blogging journey!

For in-depth insight into your content marketing strategy, request a content audit from KeyScouts today.
Consider creating an advanced segment in Google Analytics to help you track your guest blogging results. Then, use this data to determine whether your guest posting strategy needs some tweaking. If the results aren't what you'd hoped, perhaps the content was weak, or maybe it was published in the wrong places.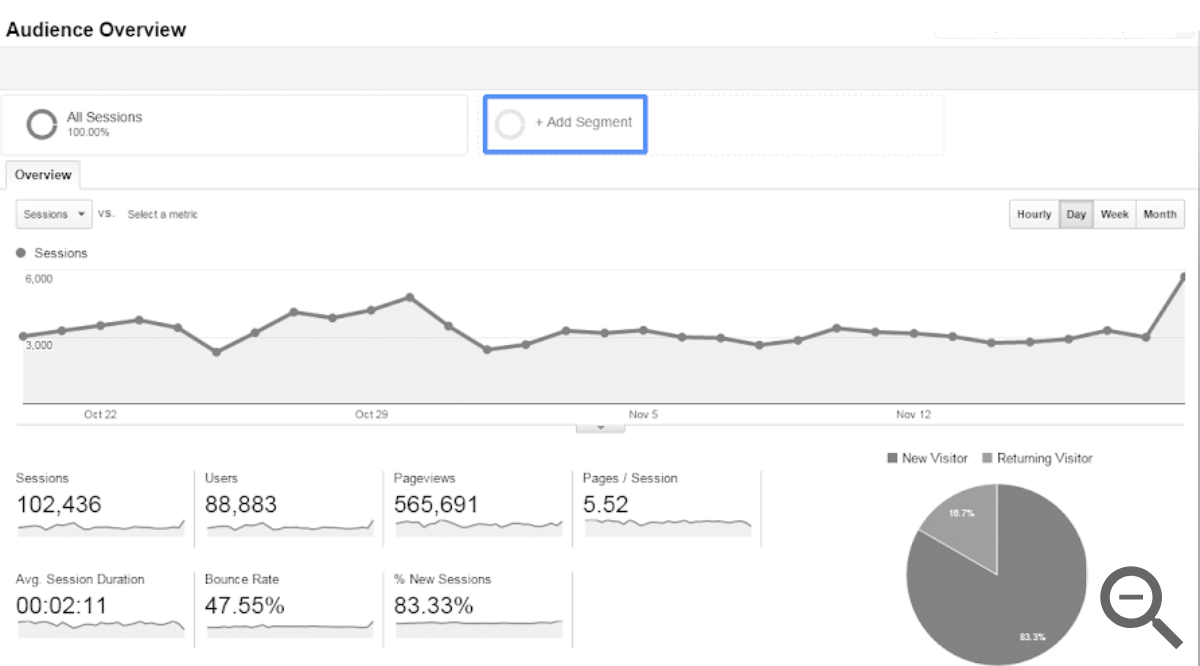 Start Practicing These Guest Posting Tips
With the right amount of preparation, you can use guest posting as a powerful way to get your brand in front of a wider audience, and situate yourself as an expert in your field. By practicing these guest posting tips, you'll be well on your way to greater traffic and brand exposure.
If you would like assistance with your outreach initiatives, contact KeyScouts, today. This is one of our specialties, and we will be happy to help!