In the real estate of the internet, being listed higher on Google's Search Engine Results Pages (SERPs) is like that million dollar beach house you have always dreamed of. Getting your site ranked at the top of page #1 is prime online real estate and the benefits can be huge for your business.
Unlike the beach house fantasy, however, to achieve the nirvana of higher listings, there are some relatively quick and inexpensive things you can do to rank higher on Google.
1. Quality Content
Google puts a lot of time and effort into constantly improving their algorithms to ensure the best possible outcomes for search. Their goal is to catch the sites with thin or machine-generated (or duplicated) content and promote sites with high-quality content that matches user intent.
Continually focus on providing a content-rich user experience for your visitors.
That includes curating original content about the topics that interest your audience. BuzzSumo is one tool that can help you find content that is popular on social media. If you do replicate content from other sites, make sure you use canonical tags.
Another part of creating a good content experience for your readers is to make content that speaks directly to them. The first step in doing this is creating buyer personas.
These personas are avatars of your ideal customers that highlight everything from their job description to their biggest fears to their favorite method of communication.
When you have a solid understanding of exactly who you are trying to reach with your product, it becomes much easier to create quality content for them.
This is especially important in the B2B world, as it's a way to attract potential leads into your sales funnel. Use your content to educate your target personas and speak directly to their needs and how your product or service can solve their problems.
Finally, don't forget to schedule time each year to revisit your content. One really good but underutilized B2B SEO strategy is to do a content audit. Here you can update old content with new information and case studies, optimize for keywords, or even combine two 'ok' pieces of content into something that is great and will serve your target personas.
Remember: Google's direction is to reward sites with quality content and user experience. When you optimize both, think of it as constructing your beach house with both form and function in mind, thereby pleasing Google as well as your customers. Win-Win!
2. Optimize Page Titles
According to Moz, "The title tag is the single most important on-page SEO element." By creating optimized and well-thought out page titles, you advance your SEO efforts so you can rank higher on Google SERPs (search engine result pages). Your title tags can be optimized quickly and easily using these tips and tricks:
KEEP IT SHORT AND SWEET
Titles should less than 512 pixels wide, which is typically between 50-60 characters. Make sure that you do not have typos.
USE KEYWORDS
Position your main keyword at the beginning of your title and make it inviting and clickable. Avoid keyword stuffing, as Google penalizes for this and other "over-optimizations." When you create your titles, write them for humans, not for Google's robots.
KEEP IT UNIQUE

Page titles must be unique to each page on your site, so make sure there is no duplication.
There is a great (and free!) tool available from moz.com here. Enter your title and the search query keywords (for highlighting) to preview your result in as it would appear in Google's latest redesign.
TOOLS FOR FINDING KEYWORDS
There are a number of tools B2B brands can (and should) use for simple keyword ideas. Here are a few:
Ubersuggest
Ubersuggest is a very simple, yet effective keyword tool that you can use to help generate keyword ideas and find suggestions for related keywords.
Infinite Suggest
If you're looking for a lot of keyword suggestions, Infinite Suggest is a great option. Enter your keyword, and you'll get related keywords to dig into.
Answer the Public
Answer the Public is an interesting keyword tool that pulls in the autosuggestion results from Google on particular keywords and displays results in a visual format.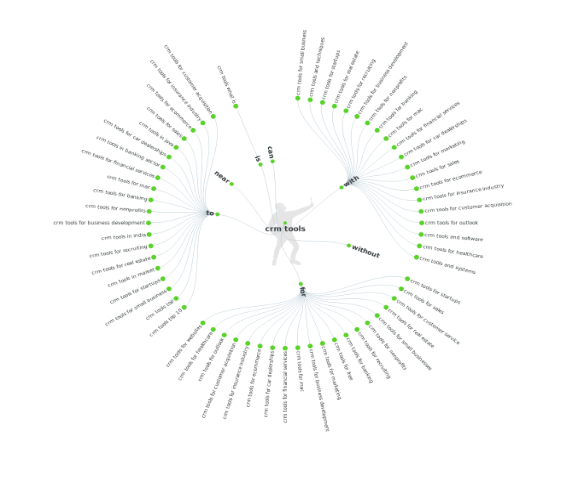 3. Focus On The Technicalities
Technical aspects of your website also weigh heavily on your ability to rank higher on Google SERPs. Focus on these improvements:
SPEED
Improving your website loading speed is not just for Google. In fact, a slow website speed can have a dramatic impact on your revenue. Case studies show that sales, conversion rates, and customer experience all decrease the longer it takes for a page or site to load.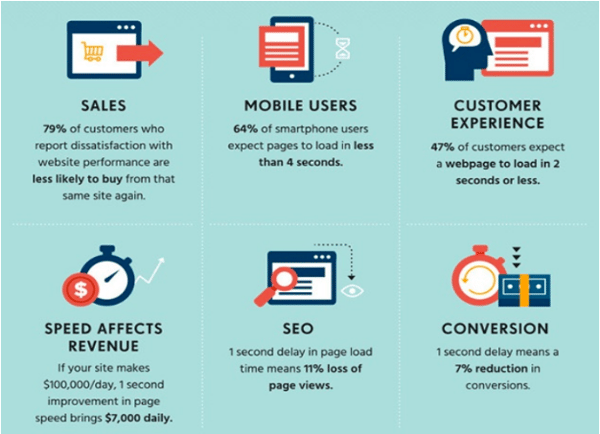 Make sure your pages load quickly, here's how:
Clean up your code to reduce file sizes and expedite load times.

Use CSS instead of images whenever possible.

Reduce scripts and put them at the bottom of the page.
SITEMAPS
Creating an HTML sitemap helps SERP rankings (and also helps your site visitors. . . are you sensing a trend here?)
A good place to put it is in the footer of every web page. Make your sitemap user-friendly as well as search-engine-friendly. When creating your XML sitemap, you are targeting only the robots, so make it inclusive and update it often.
There are a few tools out there that make creating sitemaps easier:
Screaming Frog
One of the options Screaming Frog offers in its suite of SEO tools is an XML sitemap generator.
XML-Sitemaps
This tool does what it says on the box. XML-Sitemaps lets you enter your website URL, and it will create a sitemap for you.

MOBILE OPTIMIZATION
Optimizing your site for mobile users has a great impact on SERP results. In fact, with the launch of mobile-first indexing, B2B brands have no choice but pay close attention to how their site performs on mobile devices.
With mobile-first indexing, Google will now crawl the mobile versions of sites first, rather than the desktop versions as they had in the past. So what does that mean for your brand? It means, if your website is not mobile-friendly, you could get penalized. Keywords that you could have previously ranked well for could drop because your site isn't responsive.
It goes to show that spending the time to develop a mobile SEO strategy is more important now than ever. If your brand wants to stand out, then you should focus on creating a mobile-first approach over the long run.
Ready to Rank Higher on Google?
Any B2B brand that is looking to compete today has to have a solid SEO strategy in place. That includes creating awesome content for your target customers, using the right keywords, and going mobile-first.
Get in touch with KeyScouts to ensure you're on the right track. We'd be happy to help!