First announced at SMX West in 2017 with plans to roll out early this year, Google's mobile-first index refers to how Google will update its search listings based on the mobile version of websites. This is about more than just making your site mobile-friendly though; it's about making your website mobile-first.
What does this mean for B2B businesses?
It means you need a responsive site that structures your content in a way that is optimized for mobile users. Not only for the sake of ranking higher on Google, but also because an increasing amount of B2B buyers are using their mobile phones to conduct business.
The Effects of the Mobile-First Index on B2B Businesses
If your mobile site has less content than your desktop site, this can potentially hurt your rankings, as Google will now crawl the mobile version first. And the same goes for your business if your mobile site is not optimized or provides a poor user experience. To rank well in a mobile-first index, Google will be looking for responsive and dynamic sites that have the same primary content and markups across the mobile and desktop versions of their website.
Advanced Preparation is Key
So, what can your B2B company do to prepare your website for the up-and-coming mobile-first index?
Here are a few steps you should take:
1. Audit Your Site for Mobile
Begin by testing your site to see what level of mobile-friendliness it currently stands at. The easiest way to test your website is to use Google's mobile-friendly test. This simple tool requires you to enter your website URL and click submit to get back a one-page report about the responsiveness of your site.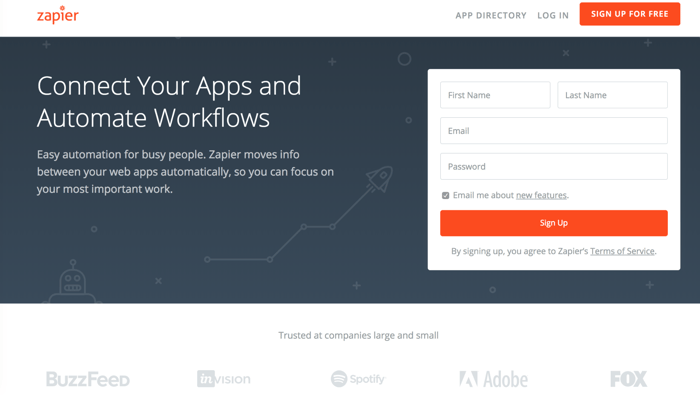 Google's mobile-friendly test is a great place to start. However, for a more in-depth analysis of your mobile site, you'll want to hire a team of SEO professionals to conduct a "mobile-first audit".
A well-done audit will look at varying aspects of your website including, but not limited to:
Content

: Hidden or poorly placed content is the enemy of a mobile-first website.

Dynamic Serving

: The correct dynamic serving will serve the same content to both desktop and mobile.

Link Building

: As of right now, desktop and mobile links carry equal weight.

Crawl Friendliness

: Ensure there are no hidden or blocked CSS, JavaScript, or images on your mobile site.

Load Speed

: Fast loading speed is a top requirement for mobile-first.
2. Speed Up Mobile Load Time
Speaking of load speed, this is the next step you should take in preparing your website for the mobile-first index.
One way to optimize the user experience of your mobile site is to speed up load times by using AMP. AMP uses a pared-down version of HTML, which allows you to load your mobile web pages much quicker than with regular HTML.
In addition, it can help Google cache your content within its own cache system, which can speed up load time even more. All of this results in a four times faster load time and a user experience that's more sleek, which offers improved visibility in search.
Other ways to speed up your load time include:
Optimizing your images for load time by compressing the file size using

gzip

.

Minimizing HTTP requests and redirects

Coding your webpages to load the above-the-fold content before the below-the-fold content.

Putting Javascript at the bottom and CSS at the top of your HTML.
3. Use Drop Down or Accordion Menus
While hidden content is typically not the best idea for mobile-first indexing, it's sometimes necessary when it comes to an optimal mobile design.
Google has promised that it will not punish websites that "hide" their content behind accordion or drop-down menus, because they understand that real estate is limited on mobile. That means you can help minimize load time and avoid overwhelming website viewers by using drop-down and accordion menus appropriately. The key is to ensure that all of your content is contained within the menus, so Google can crawl it correctly.
There are many ways you can implement intelligently-placed drop-down menus into your website. Sidr, for instance, is a simple plugin that creates responsive Facebook-like side menus.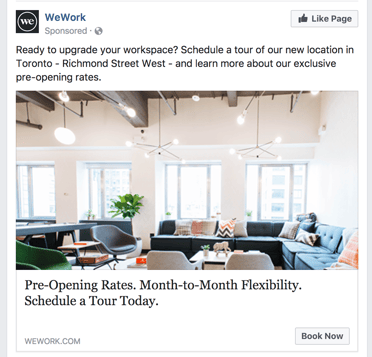 Sidr supports multiple source types and allows you to create multiple menus on either side of your layout.
4. Optimize for Voice Search
Last but not least, don't forget to focus on voice search. This is the fastest growing type of search, and most mobile users utilize it often. In fact, 41% of adults talk to their phone every day. Think Siri for Apple phones or Alexa for Amazon.
Voice search is the wave of the future, and so your mobile-first site should be optimized for it. The question is, how do you optimize for this type of search? The first step is to remember how and why people use mobile search queries, and how it differs from type-based queries.
To optimize your mobile site for voice search you should do the following:
Include Long-Tail Keywords:
When asking a question on Google.com a user might quickly type "local SEO expert" but that's not how we speak. Instead, for voice search, you'll want to optimize your keywords to include the full list of terms. For example, the same search using voice might sound like "Who is the top local SEO expert?"
Think About Why We Use Voice Search:
According to Google's Micro Moments Guide, most users utilize voice search to satisfy four different types of queries:
I want to know _______.

I want to go _______.

I want to do _______.

I want to buy _______.
These queries all satisfy an immediate need and require a fast and accurate answer. So, to optimize for voice, you'll want to aim your content at answering these questions as succinctly as possible.
Final Thoughts
2018 will be the year of mobile-first, and if you want your business to stay on the cutting edge, you need to prepare to embrace the future. Most B2B companies have not realized the importance of this shift and aren't prepared for what it potentially means.
It will no longer be enough to simply be mobile-friendly. Your entire B2B SEO strategy needs to adapt to putting mobile first.
Contact KeyScouts to help you prepare your website for the future of SEO.