Having a successful online social media presence is one of the main goals of modern businesses, both big and small. There's a reason 83% of B2B marketers use social media, making it the most common B2B marketing tactic. It's because 55% of B2B buyers say they search for product/vendor information on social media.
Just take a look at IBM. They've transformed themselves from a boring IT/computer business to a company that uses its technology to improve lives, jobs, and organizations worldwide. They do this by telling stories via social media about how their products can be integrated into any business to make it better.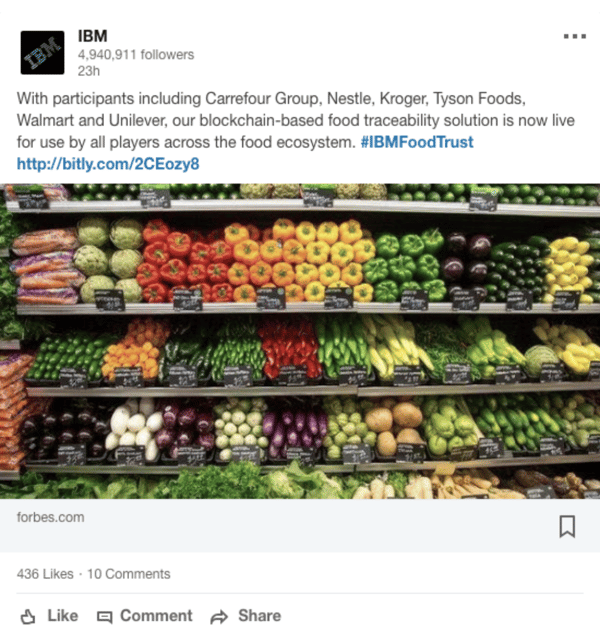 Not sure about your social media strategy? Get a free consultation.
As for their social media presence, IBM saw where social media was going way back in 2007, before most companies even knew what it was. Now, their LinkedIn profile has almost 5 million followers and over 550,000 employees.
IBM recognizes that it's not enough to just open a Facebook page or to tweet occasionally. In order to gain the maximum benefits from the various social networks and start building—and growing—a loyal following, you must follow several ground rules. Only then, will you start seeing a difference in your social media presence in about 30 days, possibly even less.
Choose Your Social Media Platforms
First thing's first: Choose which social platforms are right for opening your company's social accounts. There are many social media networks out there, and even though you might think the best thing is to have an active presence on each and every one of them, this is simply not the case. Before you set up your social accounts and company profile pages, you need to define your needs and determine which platforms fit your business best.
Facebook
With over 2 billion monthly active users, Facebook is the most prolific social media platform. It is highly successful for both B2C and B2B marketers. In fact, 42% of B2B marketers consider Facebook their most effective platform. It's an ideal platform for customer support, increasing website traffic, and customer interaction.
Twitter
Twitter is the ideal platform for revealing "what's happening." It's ideal for news tidbits, which is why it's the second most used social media platform for B2B companies. The biggest obstacle for content marketing on Twitter is tweeting out enough to get noticed and to increase your brand's visibility.
LinkedIn
More than 97% of B2B companies use LinkedIn for content marketing, and with over 500 million members, it makes sense. LinkedIn is an ideal platform for promoting/launching new products (more than 90% of B2B companies prefer LinkedIn for product marketing). It's also a great platform for strengthening relationships.
Instagram
48 percent of brands use Instagram for their marketing, because with over 800 million monthly active users, it's a valuable platform. It's the ideal platform for leveraging user-generated content, sharing behind-the-scenes footage, and engaging with customers visually.
YouTube
YouTube is the second largest search engine in the world, with more than one billion users. While it's mainly been used by B2C companies, B2B organizations can also embrace the platform as a powerful medium for tutorials, product overviews, storytelling, and more.
So, how should you choose your platforms? It depends on where your social media presence will matter the most.
A Facebook page will probably fit most businesses, since the majority of people worldwide are accustomed to searching there when looking for relevant information and updates. Here are some tips for using Facebook effectively.
On the other hand, in order to build a reputation in your professional field, you had better be active on Twitter (check out these best practices) and LinkedIn (here's how LinkedIn can help you generate more leads).
And if your business is all about arts and crafts, don't forget Instagram and Pinterest.
Each platform works a bit differently and requires you to understand the language, pace, and mentality of the users.
Set Up Your Social Media Profiles
Before you post your first message to the world, if you are going to build a thriving social community, you had better include all relevant company information in your profile.
The "About" section is the most important section on all platforms, as it is the area where you explain what your company does and how to contact you. Make sure to fill in all the relevant details and keep it updated.
Another good tip is to pay special attention to your graphics. Make sure you choose the most attractive, professional, and eye-catching profile and cover photos, fitted to the graphic demands of each social network platform.
Take a look at this incredible infographic from Martino Flynn that outlines the main social media graphics you need to know at a glance.
Establish Connections via Your Social Media Presence
Once your accounts are up, it's time to get them running and attract followers. Networking is key.
Don't be tempted by companies suggesting you buy followers.
Instead, you need to network with real people who are actually interested or involved in your industry. Here's how.
1. Invite Your Social Circles
Start out by inviting people from all of your social circles to join your community. You can do this by sending email or Facebook invitations, tweeting, or even calling some of your most influential colleagues and friends to ask them to join. Your personal network is the first and most immediate place to start your online community.
2. Look for influencers
The next thing is to look for people interested or involved in your particular field—industry influencers. You can find them in blogs, industry publications, Facebook and LinkedIn groups, and even lists that you may find online when searching relevant keywords. While doing that, it's a good idea to join some of those industry groups and lists for future networking.
3. Nurture your relationships
Don't forget that, just like in real life, your online relationships need constant nurturing. That means you should send birthday greetings, respond to their statuses, tag them in your posts, and give them the general feeling that they are an important part of your life.
Keep those connections strong, as they could be a crucial ingredient to your social community success.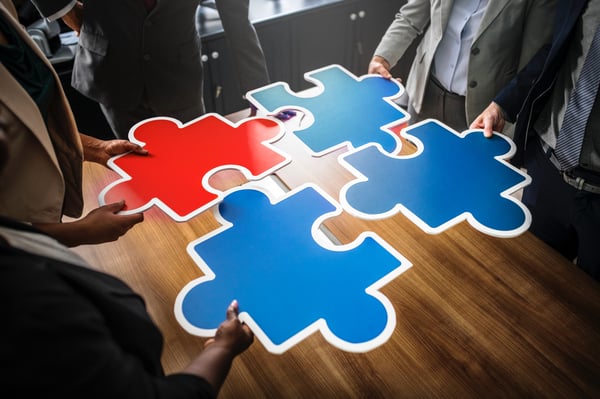 Share the Right Content
Finally, it's time to focus on your statuses and start making a name for yourself! This is where the right content is vital!
Make sure your posts are always relevant, meaning that you know what's interesting and trending in your field and in general society. Religiously read the news, scan industry portals, magazines, and Facebook groups, and gradually become a leader people look to for information about your industry.
Being relevant also means being persistent and never disappearing. Are you going away for a long weekend and won't be able to post any updates for few days? Make sure to schedule posts ahead of time—there are various online services designed to assist you with that.

For example, on #DayoftheGirl, almost every brand jumped on Twitter to share content that used the trending hashtag with more than 250K tweets. However, some used the relevant content well—Adobe shared how they worked with the UN to empower girls around the world—while other brands tried to jump on the hashtag using completely irrelevant PR content. The trending hashtag has to match the content.
Another example of appropriate content is customer testimonials. If your followers really like you, not only will they have no problem giving you a testimonial, they will want to. If you are unsure how to display testimonials on your site, check out these testimonial samples.
You also need to keep a balance between posting your own unique content and sharing the content of others. You won't be interesting to your budding community if you only market yourself. Share content that is engaging, versatile, and even humorous (depending on your audience).
Below are two LinkedIn posts from top B2B brands. Microsoft shares a piece of content from Fortune that still talks about their company while not directly sending traffic to their website but using an influencer. On the other hand, Accenture shares an interesting article about the future of the workplace with a shocking statistic to get readers to click.
In both cases, the content targets their buyer personas. Microsoft demonstrates that they're on the cutting edge, with their CFO talking about what it means to be a powerful woman; while Accenture demonstrates their in-depth knowledge of how businesses works, which is vital for a management consulting company.
You can do the same by creating a buyer persona that outlines exactly who your customers are, what they want, and what they want to see from you.
Of course, you should let your followers know what's on your mind, but it should not be a one-sided conversation. Don't forget to communicate with your followers by initiating real dialogue. Pay attention to their comments and quickly reply to them.
Get in touch with us today for a free consultation. We are here to help you.