Getting funding for your startup means that you will have a lot of exciting new paths opening up in front of you that you will need to navigate wisely in order to make sure you spend the money productively. In addition to growing the size of your team and maybe also your physical office space, your funded startup now has the disposable income needed to invest in activities like marketing to help grow your business.
The marketing tactics that work for some types of businesses might not perform so well for others. So, what are some tips for how startups should plan their online marketing budget?
Consider the data from Quietly, which shows that businesses that've been around for more than five years might allocate 1-10% of their sales revenue on marketing, but startups that have been in business for five years or less should allocate 12-20% of their gross revenue or projected revenue on marketing, because they still need to do the work of creating buzz and gaining market share.
A good place to start is by focusing only on measurable activities—those with quantifiable results that can help you achieve the goals you've defined for your business. This way, you will only spend money on activities that have results that prove how much (or little) they have helped grow your business.
Here are a few examples of measurable marketing activities you can do, though by no means are we advising that you do all of these. Consider taking a period of time to run tests with different tactics to see which ones work best for you. Start small, and when you have a better idea of what's generating good results, invest more in those activities:
1. Inbound marketing
Inbound marketing is an activity startups can (and should) start doing from the get-go.
It is an activity that revolves around the practice of creating content that your ideal target audience (determined by your buyer personas) will find valuable, entertaining, educational or engaging and offering it to them for free or in exchange for providing their personal details.
With inbound marketing, you can establish a positive relationship with your target audience by providing them with useful information that answers their questions and discusses their pain points. At the same time, it can help prove your leadership to them so that when they're ready to buy, they come to you.
For more detailed information about how to do inbound marketing right, check out our blog post, here.
There are a number of free and paid tools at your disposal to help with your inbound marketing efforts, such as HubSpot.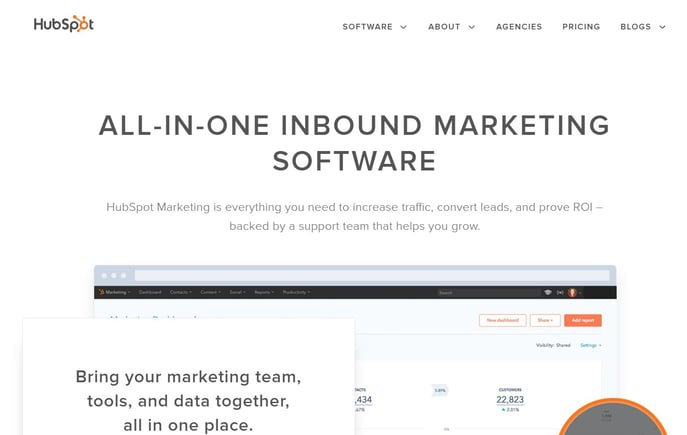 HubSpot is a marketing automation software that helps you efficiently plan, organize, execute, and measure the efficacy of each of your inbound content marketing campaigns.
The most basic HubSpot plan costs $200 per month when paid annually and has a 100-contact limit. For more contacts and more features, the Pro plan is available at $800 a month. In addition to these costs, businesses that are new to using the HubSpot's software sometimes find it necessary to hire an Implementation Specialist who can help properly configure the software and assist with campaigns. This assistance comes with a price tag of $3,000 for help with setup and assistance with one marketing campaign.
2. PR
PR, or public relations, is a marketing activity is all about establishing and promoting a relationship with the public. It helps you get the exposure needed so your target audience will become aware of your business and what it offers. PR includes activities like publishing press releases on industry portals where they'll reach the widest audience possible, or getting product reviews in popular industry magazines.
You can measure the efficacy of your PR activities by tracking referral traffic in Google Analytics (or another analytics tool you might choose to use) from your press releases or reviews.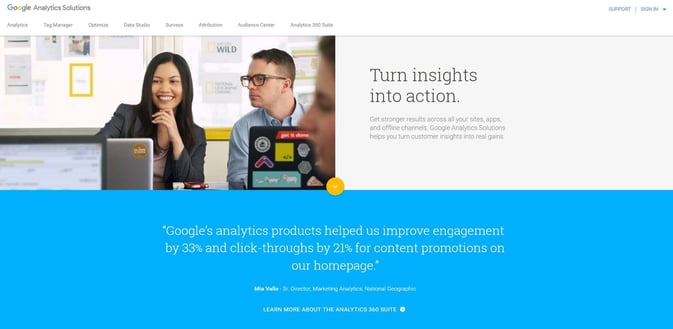 Of course, there are also non-measurable benefits to doing PR, such as brand awareness, which is a great perk, too!
Many young startups prefer outsourcing PR work to an agency over hiring an in-house PR specialist. The fee for working with a PR agency can vary widely, but the average rate for a monthly retainer is usually between $10,000 and $12,000. This often comes with a required commitment of three or six months.
There is also an option to work with online distribution services, such as BusinessWire and PR Newswire, which have various pricing and plans to choose from.
An ideal option for smaller businesses and startups is to only pay for each single publication you get from your provider. With a pay-per-placement plan, like KeyScouts' PR On-Demand, you can see the direct correlation between the money you spend on PR and the resulting publications.
3. Social media
The best way to reach potential clients is to be active where they hang out. In most cases, your target audience spends a lot of time on social media sites like Facebook, Twitter, and LinkedIn. So, social media marketing can potentially be an effective activity to allocate part of your marketing budget to.
Social media marketing includes activities like:
Participating in relevant conversations
Sharing your own content
Sharing curated content
Engaging with your audience
Keep in mind that social media marketing is an activity that can take time before you see quantifiable results. Don't expect to get active on Facebook and Twitter one week, and have a following that impacts your sales the next week.
For tips on how to build a social community, check out our blog post on the topic.
When you get started, you can employ tools like Hootsuite to help you stay organized and measure your efforts across different networks.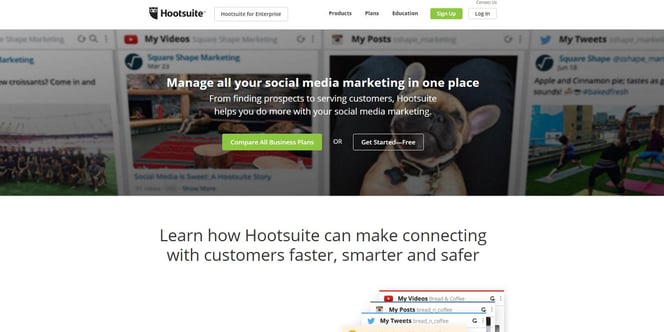 While Hootsuite and similar tools offer a great entry point into social media marketing, their free offering won't typically cut it for a funded startup that needs to focus on growth.
For example, social media analytics reporting isn't included in the free plan, yet with social media it's crucial to learn from what you're doing as you go and make changes accordingly. Hootsuite's Business plan, which includes the features your social media marketing person will rely on, costs $99.99 per month, per user.
Speaking of your marketing person, not all marketers have social media experience they'll be able to bring to your startup. So, when you're considering the fees of social media marketing, also keep in mind that you may need to hire at least a part-time employee who has the relevant experience and know-how you need to do social media right. This could cost anywhere from around $1K per month for a part-time freelance, up to $3K-$5K for a full-time employee (depending on their experience).
4. PPC
PPC, or pay-per-click, is an online advertising approach that can quickly generate new leads. With PPC, you're basically buying visits to your site rather than waiting to earn those visits organically - you pay a fee when your ad gets a click, which is an appealing model for some businesses.
There are different forms of PPC advertising, with the most popular one being search engine advertising. With this form of PPC, your ad might appear at the very top of a search engine results page when someone does a search on a keyword that's related to your business offering.
For example, if your company offers marketing automation software, and a potential client searches "marketing automation software" in Google, your PPC ad could appear before the organic search results, like this: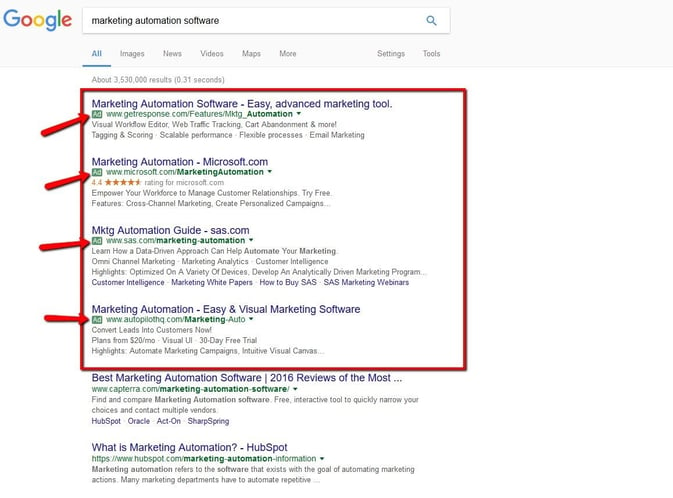 Some startups find PPC an appealing marketing activity because the results are directly linked to the financial investment. And, if you handle your incoming leads effectively, the cost of this activity can be trivial in comparison with the results it generates.
In terms of financial investment, what you'll end up spending on PPC advertising will be largely determined by what your competition is charging. You can use tools like SEMRush or Spyfu to find out what that is. You can also determine how much you should spend on PPC advertising by looking at your lead goals and answering questions like:
how much you can afford right now
what your conversion rate is
how many leads you need to generate
Using the answers to these questions, you can come up with a rough estimate of how much you should spend. For example, if you need 300 new clients in a month and your close rate is 10%, then your PPC lead goal will be 3,000 conversions.. If your cost per lead is $25, that will cost $75,000 per month.
5. SEO
Search engine optimization (SEO) is a smart marketing activity if you want to make sure that your target audience can find you quickly and easily (and who doesn't want to do that?).
Because SEO is such a hot topic in marketing, there is an array of paid and free SEO tools available to you, in addition to experts and agencies who specialize in SEO. Bear in mind that SEO is a unique science where the rules change quite often. If you're going to embark on SEO alone, you could use tools like Moz that can equip you with the information you need for better chances of success, like:
How to fix crawl issues
Keyword research
On-page recommendations
Competitor research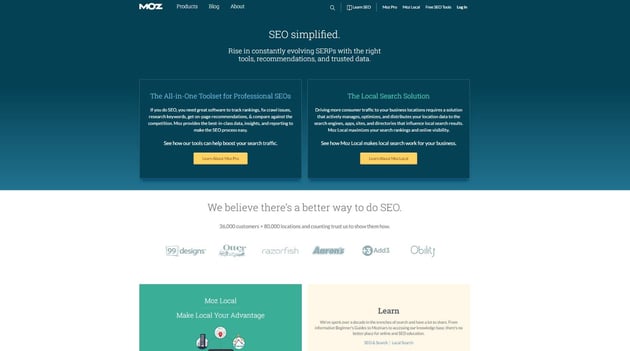 However, many startups often opt to hire an SEO expert, someone who knows the intricacies of SEO and the latest trends. If you go this route, make sure to choose someone with a proven track record, and speak to their references, as there are many people out there touting their SEO know-how but who actually have little experience and are not up to speed on the most recent changes to SEO rules and best approaches. You should expect to pay anywhere between $100 and $300 per hour for SEO consulting.
How much of your funding should you invest in marketing?
While there isn't an exact equation that will tell you how much of your funding you should allocate to your marketing budget, there are two approaches that can give you a good indication for your business:
Percentage of sales
Percentage of total budget
Percentage of Sales
Basing your marketing budget on a certain percent of your sales is the most common approach. If you don't have sales yet, you can use projections for future sales as the basis for your calculation. What's beneficial about this approach is that if you experience a slow quarter, your marketing budget will automatically change to reflect that.
Percentage of Total Budget
New businesses sometimes prefer to allocate a percentage of their total budget to marketing, rather than a percentage of sales. Some experts recommend that startups devote 20-30% of their annual budget to advertising and marketing during their first two years. As your business gets older and more established, this number should drop to 7-10%.
At the beginning, you're going to be doing a lot of testing when it comes to your marketing activities. Start building your budget by choosing the option that seems best for your business and test it. Then, based on your industry, audience and a few preliminary tests, choose the marketing activities that will help you reach and surpass your goals.
Developing a marketing budget and plan that will help you propel your startup forward is an exciting endeavor. However, it can be overwhelming due to the large variety of options and the worry of making the wrong move. Minimize your doubts by investing your budget in measurable marketing activities, like the ones described above, and by working with one-stop-shop marketing agency that can expertly handle all of them for you at a fraction of the price.
Would you like some help with planning your startup's marketing budget? Feel free to contact us at KeyScouts – we will be happy to help!
Are you planning on presenting your startup to investors for a second round of funding? Learn what you need to do in order to get ready by downloading our free infographic: "10 Steps to Prepare Your Startup for Series B Funding"!