Is your enterprise considering opening its doors to new audiences? If so, you've come to the right place.
When a company decides to break into a new market, it's common for excitement to stir and planning to begin. Brands are often so motivated to jump in with two feet and make a name for themselves that they forget about the small yet significant steps that will lead them toward true success. But once those steps are forgotten and the mistakes are made, it's hard to make a comeback.
Of course, there is no magic potion for success. According to Global Entrepreneurship Monitor, 27 million working-age Americans - which is nearly 14% of the American workforce - are starting or already running their own businesses. Entering a new market takes tremendous self-confidence and faith, but it will all go down the drain if you make these five common market penetration mistakes.
1. Not doing thorough market research
Most companies do a bit of marketing research, but they underestimated its importance and end up skipping over the small details. Entering a new market is so much more than transferring your old sales tactics to a new audience. It often requires you to restructure your marketing plan to meet the needs of entirely different buyer personas. Identifying and understanding these personas takes time, and only then can you represent your products in the right tone, speak to the accurate pain points, and bring value specific to their needs. It also means that you potentially have to use new platforms and methods of communication with these buyers.
A great way to identify your new target audience's values and points of interest is to utilize tools like Buzzsumo.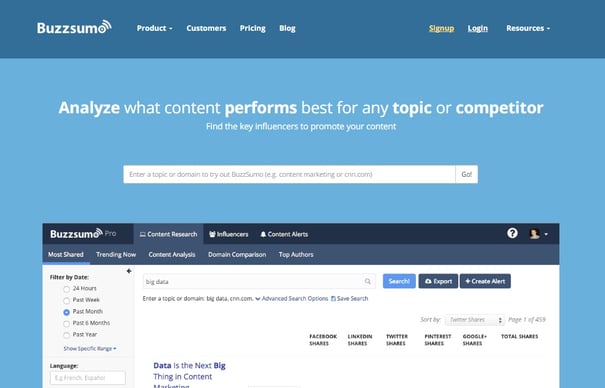 This powerful tool allows you to see the best performing content within your domain based on social media performance and overall engagement. This is a an effective strategy for identifying certain topics and pain points that are being highly discussed, allowing you to gain better insight into the new market's hot discussions.
There are other tools, such as Up Close & Persona and Person, that can be useful in developing your new market's buyer personas.
You should also use local forums and sites like Quora to ask questions about the market you plan on entering and learning from others who may have useful insight.
Perhaps most importantly, if you aren't prepared on the legal front, your company could land in a lot of trouble. Make sure that your products and business conduct live up to the standards of this new industry to avoid the risk of legal action.
Essentially, without in-depth market research, your new market entry efforts are likely to run into some major obstacles that could have been easily avoided.
2. Not localizing your website
So many companies think that if their products remain the same, their websites can as well. But what many fail to realize is that certain markets react differently to different site structures, from their copy techniques, to color schemes, to font choices, to SEO keywords, to website designs. If a new market speaks to a more mature audience, how does that change the sizing of your text? Or, if a market contains a Spanish-speaking population, how does that impact your language options? These are all important questions to ask yourself when analyzing your website and its needed changes.
3. Not training your foot soldiers for success
While upper-level management is often ready for the jump, it's common that they don't put a focus on training their employees on the ground: salespeople. Before breaking into a new market, the entire company, especially the sales team, needs to be ready and knowledgeable of potential new cultural differences. Maybe it's a change in market lingo, industry nuances, common discussion topics, or market-specific issues that they're trying to address. If salespeople enter a customer interaction without preparedness and fluency in the market's culture, it's possible that your brand can develop a poor industry reputation very quickly.
Platforms like Mango allow you to produce fully inclusive handbooks, documents, updates, live-chats, and more on any device. This enables your sales team to easily access the cultural training materials you provide no matter where they are, so they can stay up-to-date with relevant insights on cultural nuances, local sales techniques, and full communication with upper-level management.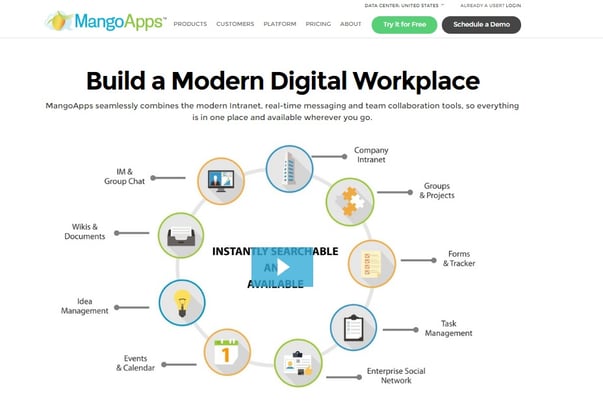 4. Not preparing a thorough market entry plan
Many enterprises believe that simply having ideas, task lists, and general goals are enough to enter a new market. But, just like starting a business from scratch, these basic ideas simply aren't enough to implement and succeed. If you don't have someone in-house who can develop a high-level market entry strategy for you, consider hiring a consultant to help you construct an industry-specific plan that will increase your chances for success.
5. You recycled an old strategy from another market move
Let me ask you this - would you wear the same shirt to an interview for a CEO position that you would to an interview for a fitness instructor position? Probably not. Different approaches work for different audiences, and that unique strategy can make or break your market entry.

If your company is preparing for the big market move, make sure that you're 100% ready in order to avoid these crucial, often crippling mistakes. Luck favors the prepared, and to drive the best results in a new industry, always be sure to do your homework first.
Are you planning on entering a new market, but don't know where to start? Download our free new market entry checklist, and get prepared for the big move, today!