Traditional marketing has been replaced with a more forward-thinking approach: Content marketing. Content marketing is far more strategic and better at driving profitable customer action. It costs 62% less than traditional marketing while driving three times as many leads (DemandMetric).
Content marketing is focused on consistently creating and sharing valuable content to a clearly identified target audience. Instead of pitching your products and services, content marketing provides solutions to problems and answers to questions that your customers have.
The key to being successful with content marketing is understanding where you can use tools to automate and optimize your processes. There are many types of content marketing tools that can help with all parts of the process—from social media management to lead nurturing, and more.
To help you familiarize yourself with content marketing tools and how they can help you, check out this list of these 8 tools:
HubSpot is an all-in-one inbound marketing platform that will make your life easier. It provides you with almost everything you need to launch various marketing campaigns to reach your customers.
As a tool, it's most valuable for businesses looking to streamline their entire marketing plan and to gather all of their data in one place. It is a strategic marketing automation platform that encompasses both marketing and sales.
Features:
The ability to build and modify your website, including editing content and design.

Blog post suggestions, SEO keyword suggestions, social media tips, and content sharing help.

The option to create landing pages and calls-to-action to drive traffic with A/B testing.

The ability to set up drip campaigns and draft on-brand emails.

ROI reporting including providing analytics data on each marketing campaign set up in HubSpot.

Marketing automation that allows you to tailor your emails, content, offers, ads, and other outreach to each customer.

A lead management database that lets you organize and access each lead's information.

A tool that helps you optimize social media interactions through publishing, engagement, monitoring, etc.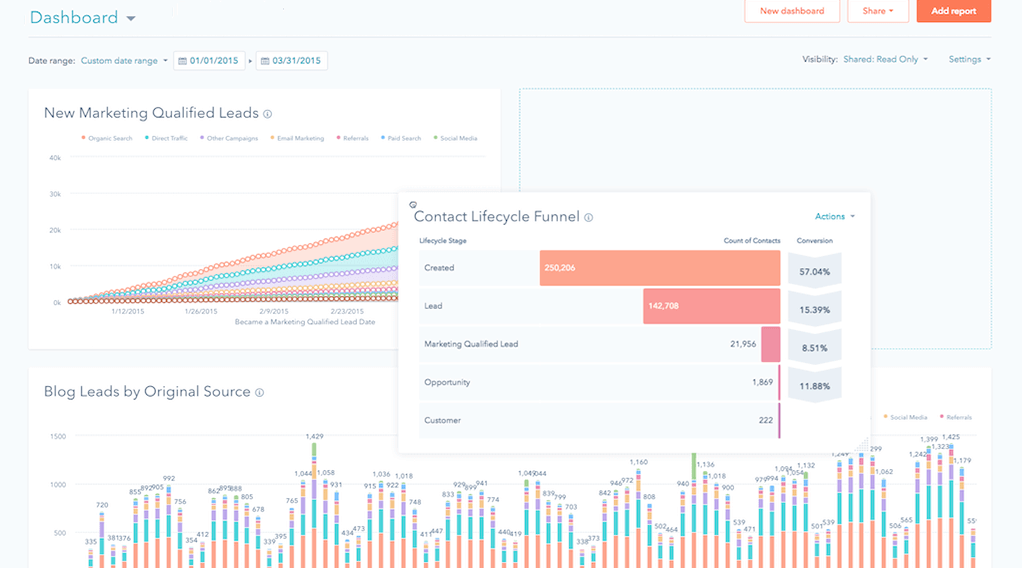 Scoop.it is all about helping you find and publish the best content for your customers. It's a content curation tool that lets you search via topic, website, channel, and more. From there, Scoop.it brings all of the content into a single platform, so it's easier to plan and manage the curated content and to measure performance. This is a valuable tool for businesses that have a difficult time coming up with new content ideas and sharing valuable content consistently.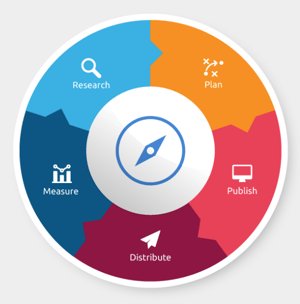 Features:
Content Curation: Discover the best content around the web based on keywords and topics.

Content Inspiration: Identify trending topics that will resonate with your audience and determine the top performing content on your website.

Content Calendar: Manage your complex content marketing plan with all of your content displayed at a glance day-by-day and week-by-week.

Content Marketing Analytics: Figure out how your content is performing and learn how to improve your content ROI.

Content Distribution: Auto schedule your content for distribution across various channels.
Buzzsumo helps you figure out trending content topics, find key influencers to promote your content, monitor your content success, and track your competitors' performance. This is a valuable tool for developing all the ins and outs of your content marketing strategy based on topic, industry, influencer, and competitors.
Features:
Get content insights about the most shared content across social media, topic, competitors, etc.

Find influencers within your topic area and quickly share their content with your own audience.

Be alerted about content that includes your keywords or content published by your competitors.

Track your competitors' content performance and perform comparisons.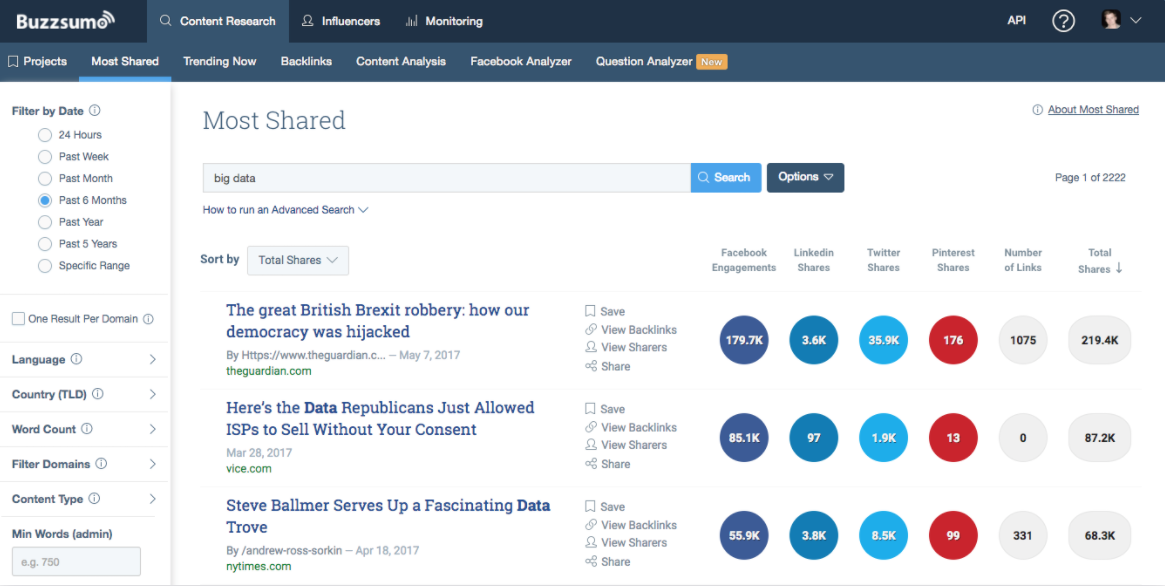 Sumo is a simple tool that helps you come up with amazing headlines for your articles and blogs so they are more likely to be clicked and read. You can get help from Sumo by picking headline categories, filling in your information, and then choosing the best generated headline. This software is valuable for businesses that have a difficult time increasing their blog readership and want to improve their click-through rates. The best part?—the software is completely free.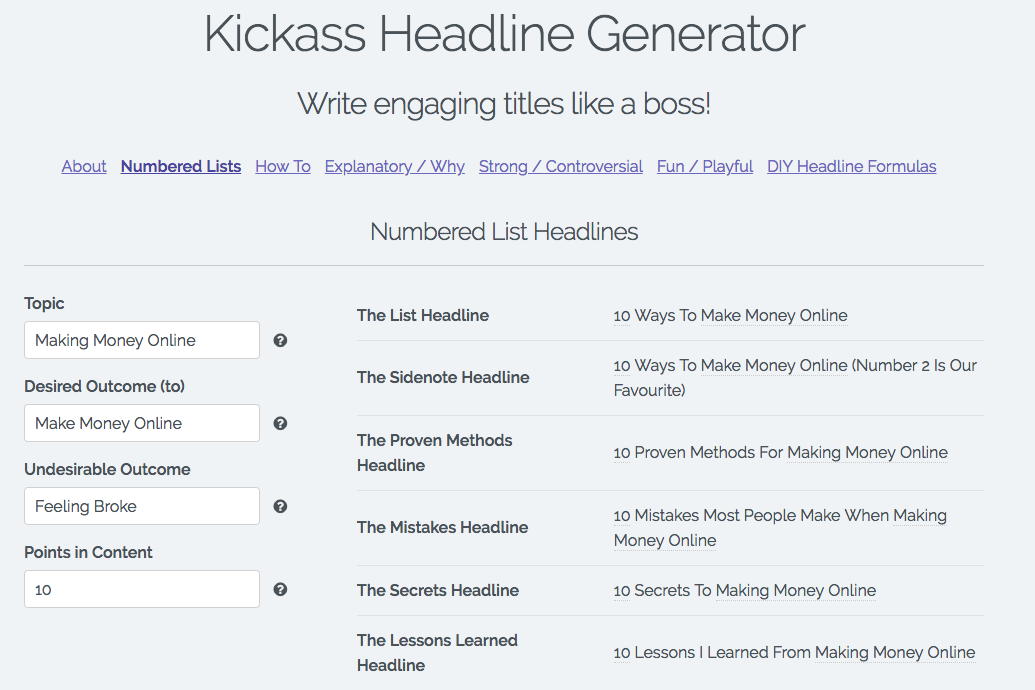 CoSchedule is an in-depth content calendar software that allows you to manage your entire content schedule at a glance. You can sync content across teams, channels, and types including social media, emails, events, and more. It's helpful for those businesses who want an easier way to move projects forward while keeping accountable to the many marketing campaigns you have in place.
Features:
See your entire content schedule at a glance across channels, types of content, and teams. You can quickly schedule and reschedule in seconds.

Manage all of your social media content and schedule all in one place.

Keep all of your content for an entire project or campaign in one location for consolidated project management.

Receive analytics on all content and team productivity.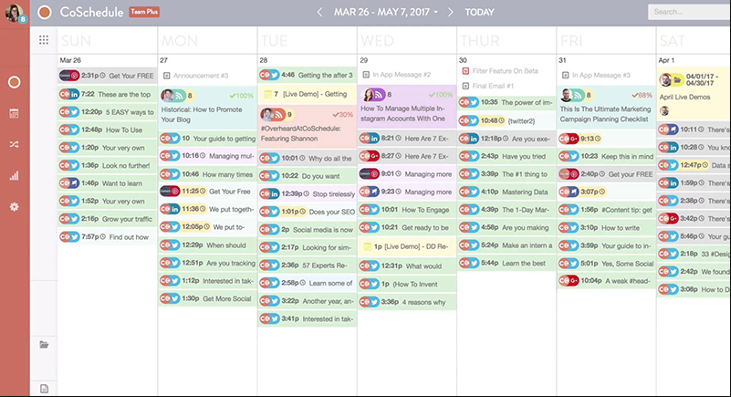 Canva is a graphic design platform that makes it easy to create custom graphs, edit photos, and printables such as postcards, invitations, flyers, letterheads, and business cards. This platform is ideal for businesses that do not have an interior graphic design team and need help creating visual aspects to their marketing campaigns. Another similar tool is called Pablo, which lets you search over 600,000 images to create well-designed social media content.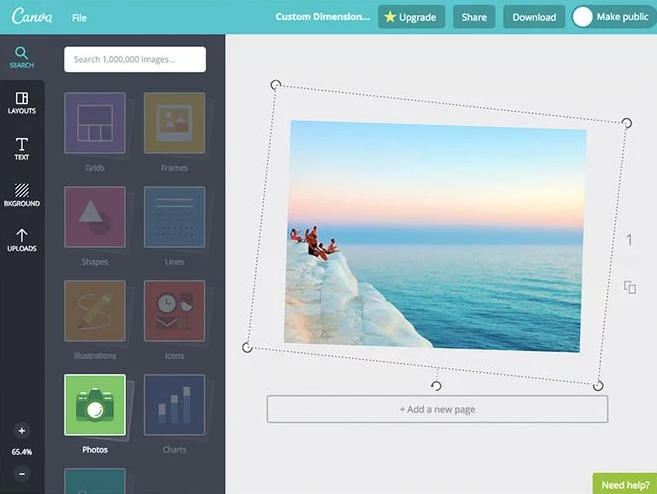 ThingLink is a tool that helps you create interactive images, 360-degree videos, and short movies, quickly. Your business works with a product expert to help you come up with your final branded images and videos to use as virtual tours, product marketing, immersive learning experiences, and more.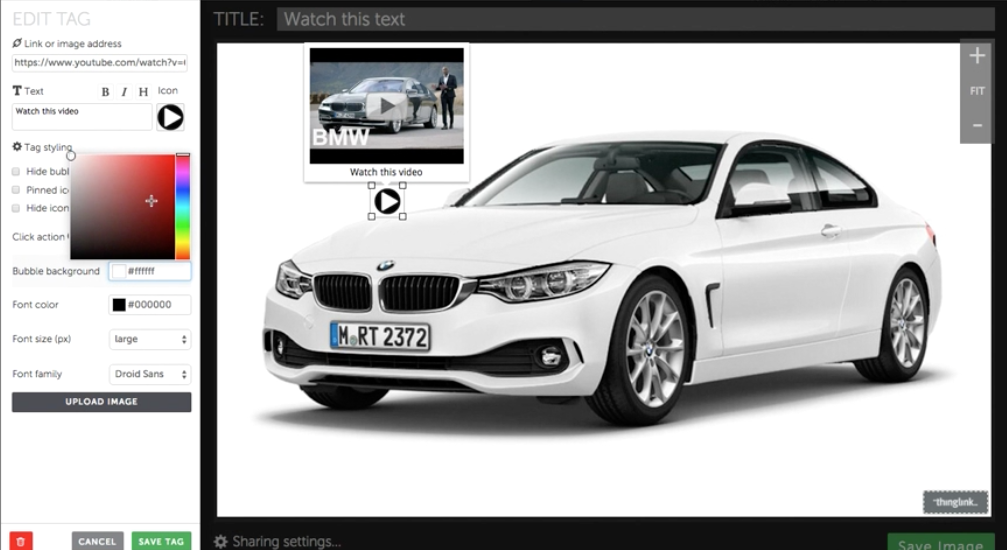 Qzzr helps you get better leads for improved engagement and increased revenue. The tool does this by helping you create and customize quizzes that get your customers' attention and help you gain valuable feedback. The software allows you to analyze responses, review stats, export leads, and design quizzes that are unique to your business.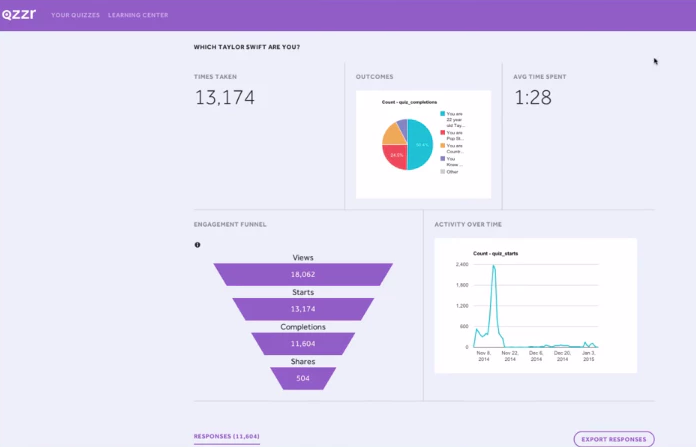 Conclusion
B2B content marketing, though vital to your business' success is not a simple matter. It can be incredibly time consuming and requires expertise in a wide variety of areas from scheduling to curation to writing, sharing, designing, and more. These tools are incredibly helpful in getting your content marketing off the ground, but if you need even more help, KeyScouts is here for you.
KeyScouts can take over your entire content marketing plan from strategy and content creation to day-to-day scheduling, monitoring, and reporting. Get started with our consultation or a content audit today!