Content marketing is arguably the most effective way for B2B companies to capture new leads, grow brand awareness, and build customer loyalty.
Companies of all sizes, across all industries find success with content marketing because it rejects tired, outdated methods of reaching consumers. Buyers today don't want an in-your-face sales experience. They want to find solutions on their time, in their own way.
Content marketing recognizes this shift in the buyer's journey. It's a strategic marketing approach focused on creating and publishing content that attracts potential customers. Anything that your audience can interact with is considered content - giving your brand numerous opportunities to reach and delight both new and existing customers.
Unfortunately, not all content is created equal. The most effective pieces speak to a brand's ideal buyer and the problems they're struggling with. It should offer solutions, provide value, and should always be created with a larger goal in mind. It may sound straightforward enough, but many businesses fail to produce content that resonates with buyers and meets marketing goals.
Whether you're just getting started with content marketing or struggling to see results, it's important to see where it can go wrong.
Here are 7 of the most common ways to fail at content marketing:
1. Lack of Strategy
Without a clearly defined strategy, you're setting yourself up for failure.
A comprehensive content marketing strategy will not only provide direction, but will give each piece of content a purpose. Your strategy should answer these important questions:
Who are you creating content for?

What channels and platforms should your brand be on?

How will you schedule and manage the content creation process?

What audience pain-points does your content solve?

What kind of resources do you need to see results?
Additionally, when creating your content marketing strategy, be sure to include goals. Start from your high-level objectives and then break those down into smaller, actionable components. Only then can you create a successful plan of action. After all, the real reason you've started content marketing is to see results and accomplish goals.
Bottom line: Success increases when B2B marketers develop or adjust their content marketing strategy. Create a documented strategy that all stakeholders and team members can access. This will ensure everyone understands the purpose behind each task or new initiative. It's also a great way to communicate your intentions with upper-management and justify an increase in budget.
2. Superficial Content
Your content should have a purpose and provide value to your audience. Some marketers think any and all content is good content. While you might gain a few visitors, superficial content won't convert readers into leads or customers.
Be sure your content always provides original insights and/or describes how to get things done. While it's normal to find inspiration from competitors' content, avoid producing run-of-the-mill pieces.
Shallow content lacking depth and value is all over the internet. Differentiate yourself by producing something original, creative, valuable, and purposeful. Try to include these elements in each piece of content:
Statistics to support claims

Original research

Opinions

Tools and software suggestions

Actionable advice

Key takeaways

Bulleted/numbered Lists

Strong Title

Headers and paragraph breaks for easy reading
One common mistake we frequently see in B2B content is a lack of focus on the reader. Avoid being too self-promotional, and only include mentions of your product or service if it's relevant to the content or within your call-to-action (CTA).
3. Failing to Promote Content
Don't just sit around and wait for people to find your content. Having a promotional strategy is key to seeing the results you want. In fact, some experts say you should spend 20% of your time creating content, and 80% promoting content.
What channels and platforms to promote on will depend on your industry, but in general, all brands should consider promoting their content in the following ways:
Social Media
The most popular social channels include Twitter, Facebook, LinkedIn, Google+, and YouTube. Social media management tools like Buffer and Hootsuite can be used to distribute content, schedule posts, gather data, and track engagement.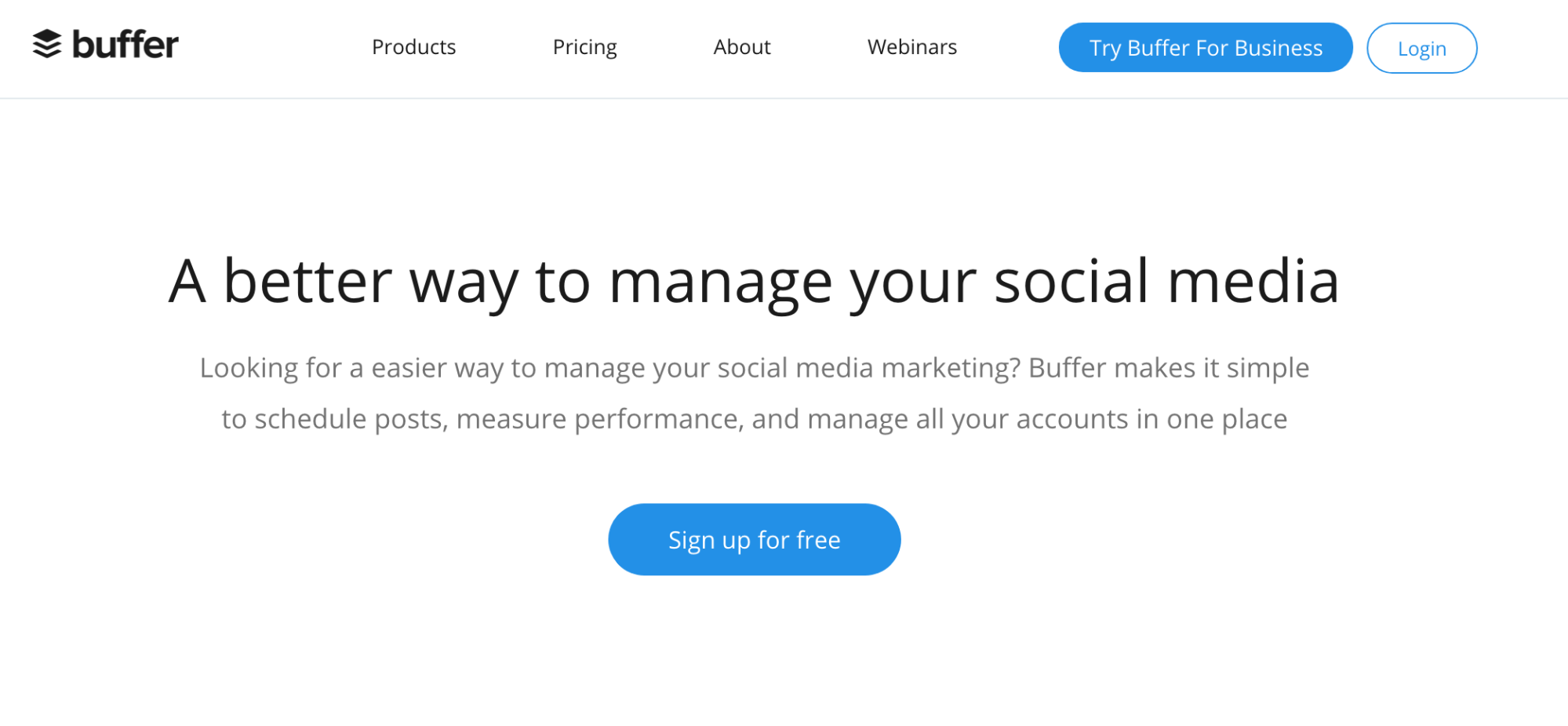 Email Marketing
Email marketing is still one of the top ways to reach your audience. Try setting up a monthly or weekly newsletter for your subscribers. Popular email marketing tools include Mailchimp, HubSpot, and Constant Contact.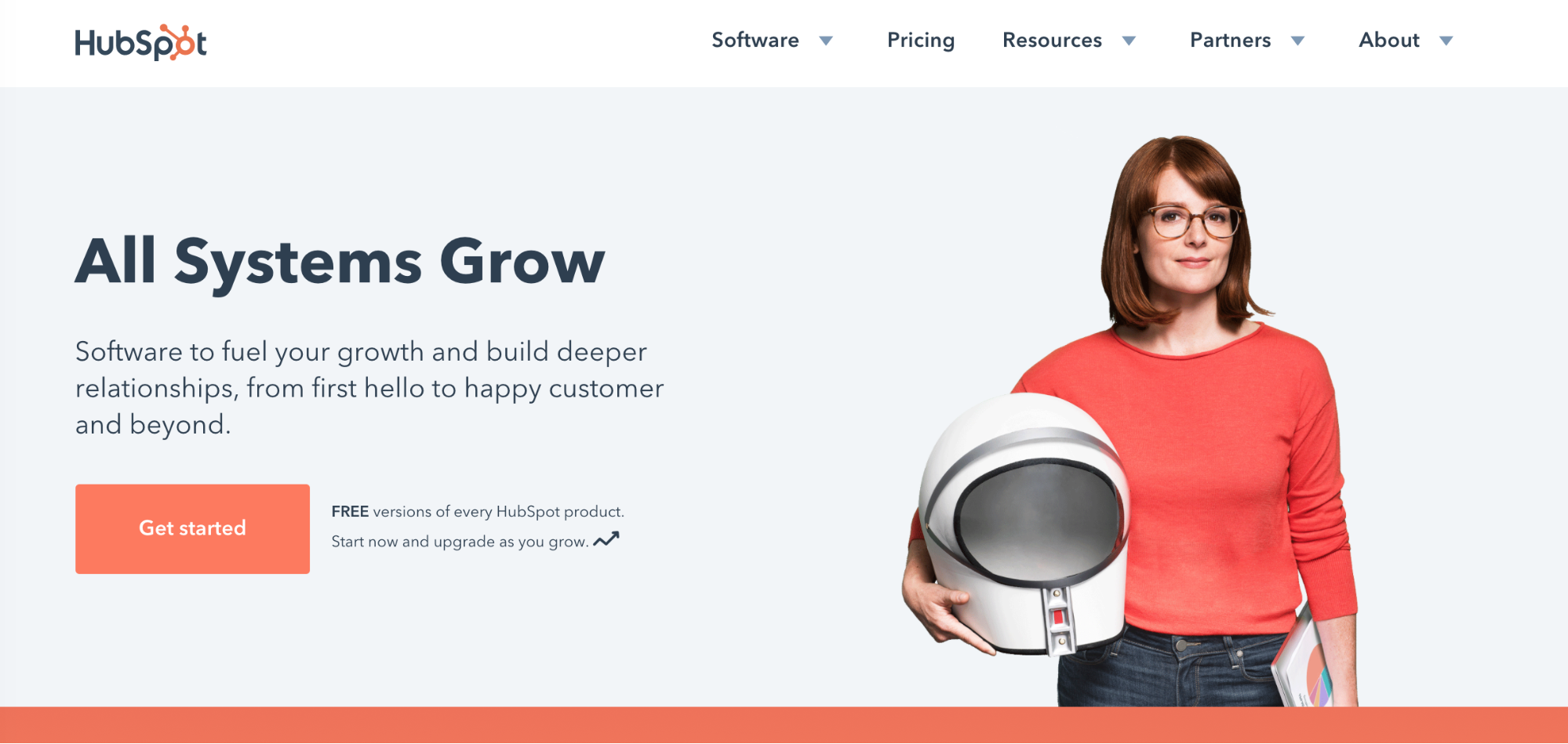 Paid Promotion
Paid promotion covers a wide range of tactics, including paid social ads, display ads, and paid search. A good starting point is creating paid native advertisements on Facebook or Twitter. Google Adwords can get you started with a paid search campaign.
Influencer Outreach
Growing in popularity, influencer outreach is an effective way to promote content. Include a reference or link back to an influencer in your industry within your content. Let them know you've included them and encourage them to share the piece with their audience.
The key to success in content promotion is consistency. Create a content calendar and regularly publish and promote your content. Doing so will not only help your brand reach goals, but will develop trust with your target audience and build industry authority.
It's also important to remember not to lower your promotion standards if you're not seeing results right away. Content marketing can be a slow game, but consistently promoting fresh content will greatly improve the odds of long-term success.
4. Ignoring the Analytics
If you're not measuring your content marketing efforts, you'll never know what's working and what isn't. You might be missing out on some incredible insights that could change and improve your strategy.
Frequently reviewing relevant metrics on your analytics platform will ensure you're spending your time wisely. You'll see what formats, topics, and channels are seeing positive results and where you're falling short.
Your analytics will guide your strategy and show you where to focus your efforts. If you'd like to analyze your content's performance or determine your content marketing ROI, start tracking these metrics:
Social shares

Page views

Unique visitors

Time on page

Leads generated

CTA click-through rates

Cost (production and promotion)
There are many excellent tools out there for analyzing content performance metrics. The most popular options include Google Analytics and built-in social media analytics like Twitter Analytics and Facebook Insights. If you want a comprehensive tool for viewing analytics, monitoring leads, and managing workflows, HubSpot is another popular option.
5. Not Doing Guest Posting
Guest posting is an excellent strategy to extend the reach of your content. To put it simply, guest posting is the practice of crafting content for publication outside of your own domain or any content channels you control.
If you already publish content on your site and channels on a consistent basis, guest posting is the next step to boost results. Here are a few benefits you can expect to see from incorporating guest posting into your strategy:
Improved Brand Recognition:

Increase the number of people exposed to your brand.

Thought Leadership:

Become a trusted, expert source of information in your industry.

Trustworthiness:

Buyers are more willing to make purchases from brands they trust.

Backlinks:

Gain quality backlinks to improve your Google ranking.

Referral Traffic:

Gain new sources of referral traffic.
There are many more benefits to guest posting, and reasons why it trumps traditional PR. Start by identifying top industry publications that accept guest posts. Thoroughly research their submission guidelines and pitch ideas that would interest their audience.
6. Not Optimizing for SEO
Search engines can be an amazing source of traffic for your content. If you fail to optimize each post for search engines, you're missing a key piece to the content marketing puzzle.
It may sound intimidating, but optimizing content for search can be a straightforward process. To improve your content for SEO, start with the following steps.
Keyword Research
Start off by researching topics that relate to your industry. Your competitors' content is a great place to look for ideas, especially within pieces that have performed well. Next, using tools like Ubersuggest or the Keyword Tool, enter your topics to find relevant keywords. You can also use a tool like SEMrush to determine the difficulty of ranking for those keywords.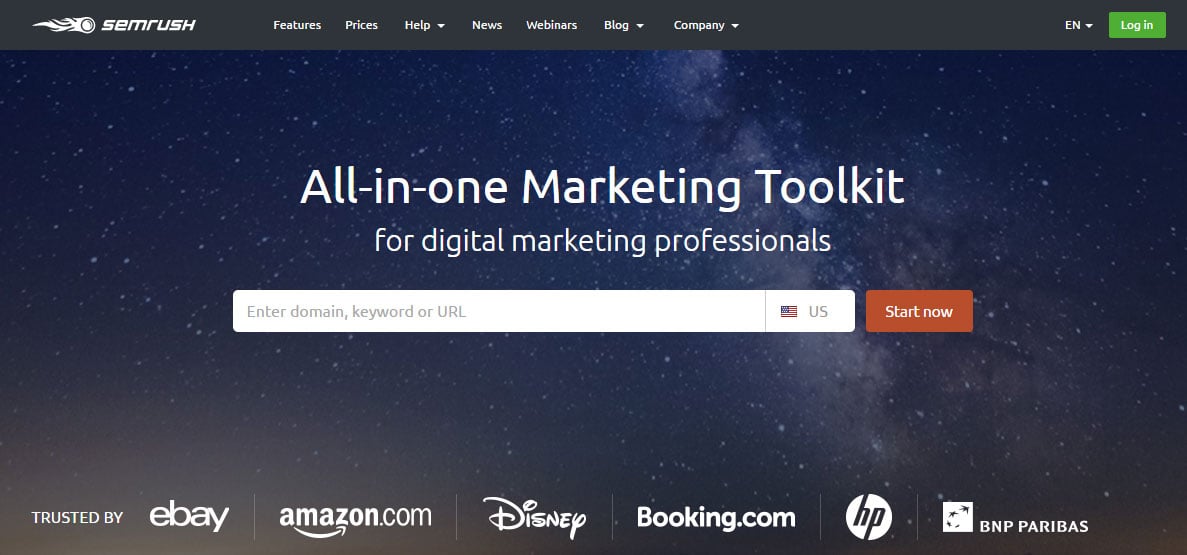 Using your keywords, determine the type of content to produce. As always, be mindful of your goals and buyer personas. Naturally insert your keywords (and variations) into the page title, meta description, URL, and a few times throughout the body.
Add External and Internal Links
Internal links encourage readers (and search engine bots) to stay on your website longer and engage with multiple pieces of content. They can also improve your website's visibility and ranking on search engines.
Inserting external links to high-quality sources will boost your credibility and develop trust with your readers. It can also help to develop relationships with your sources. Let your source know that you've included a link to their content. Chances are, they'll help to promote the piece and be more willing to link your content in return.
Repurpose Content
People consume content in different ways. Some prefer to read blogs or eBooks, while some listen to podcasts or watch videos. Your content should be available in a wide variety of formats to reach new audiences and build a community on various platforms.
For SEO purposes, having numerous pieces of content around a single topic will increase your website's authority and keyword density on that topic. You can even go back and update your older pieces of content and optimize them accordingly. To optimize old content, include links to newer pieces, update your CTA, and include new keywords.
Repurposing content is also an excellent time-saver. That being said, don't just copy and paste your content into a new format. Take the time to reimagine and rework the piece for a new audience and platform.
Create Evergreen Content
Evergreen content is always relevant. It will stand the test of time and continuously produce results. It's high-quality content that your readers will be interested in for years to come.
Evergreen content typically performs much better than pieces that cover news stories, holidays, and date-specific trends. Therefore, the vast majority of your content should be evergreen to see long-term engagement.
7. Not Making Your Content Work For You
The most successful pieces of content are designed with a specific audience and big-picture goals in mind. Make your content works for you by adopting a strategic approach.
If you haven't already, the first step to producing strategic content is creating buyer personas. When crafting your personas, gather the following information from current customers and prospects:
Company and job description

Demographics

Goals

Personal background

Publications and websites they frequent

Buying preferences

Pain points
Content should also have intention and direct your audience to take a specific action. You should always include a Call to Action (CTA) within your content.
For example, at the end of a blog post, insert a CTA asking readers to download a relevant eBook. Or, you could place a contact form on the page. In both examples, you're able to collect leads that you'll nurture through the buyer's journey/conversion funnel. Without a CTA, consumers are much less likely to seek contact with your business.
When done right, content marketing can be hugely successful. It can help your brand capture more leads, gain more customers, and develop a strong brand reputation. By avoiding these common pitfalls, your brand can find success with content marketing, too.