There are dozens of different software systems that can help you run your business, and more often than not, they tend to blend together. When so many systems can do so many different things, it can be easy to fall into the trap of thinking that they are all the same. This is especially the case when it comes to Marketing Automation software vs. CRM (Customer Relationship Management) systems.
At their heart, both Marketing Automation and CRM help you manage your customer relationships by storing and analyzing data on your customers and following them throughout their interactions with your business. The end goal of each software is to help you build better relationships and to use data to help you increase your profitability. However, how they accomplish this varies between software.
What Are CRM Systems?
A CRM system can be thought of as software that is primarily sales-focused. It helps you manage customer relationships by following your customers through the sales funnel—collecting data at each step of the way. Through this data collection, a CRM system will then help you manage your actions by triggering things such as follow-up calls, scheduling meetings, etc. The essence of a CRM is managing your sales funnel workflow.
One example of CRM software is Salesforce, which is one of the leading CRM providers. On the company website, they describe their software as "a strategy for managing all of your company's interactions with current and prospective customers."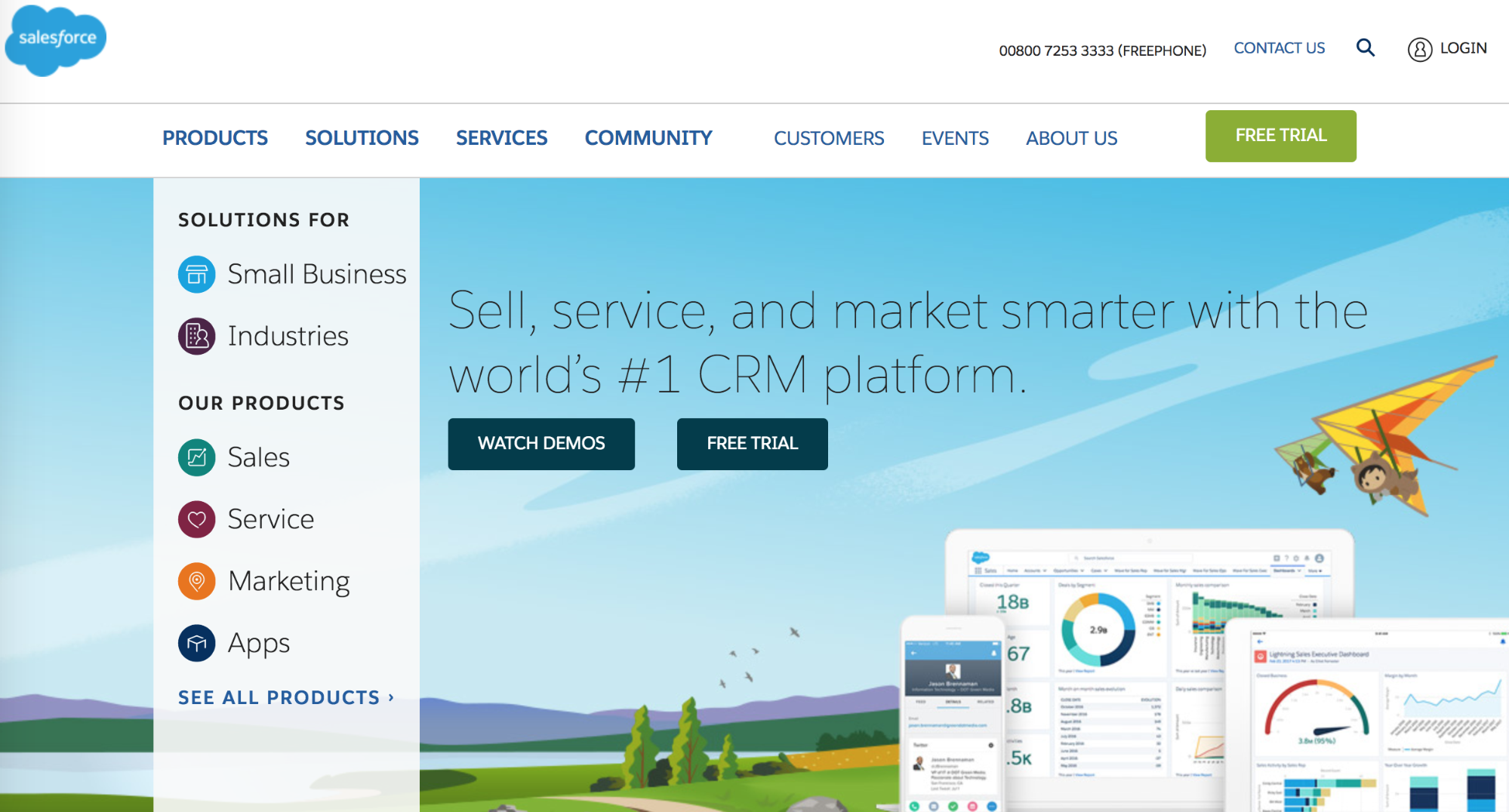 To do this, Salesforce offers features such as account management, contact management, opportunity tracking, task tracking, lead scoring, and more.
What Is Marketing Automation?
On the flipside, Marketing Automation is primarily marketing-focused. Similar to a CRM system, it helps you store information such as customer contact details including email, address, phone, company name, job title, etc.
However, the focus of the data is to follow customers at the top of the funnel, before they enter sales. Basically, the benefits of marketing automation include the ability to track and nurture customers from a raw lead all the way up to a marketing qualified lead, before passing over the baton to the CRM and sales funnel.
One example of Marketing Automation software is Marketo, which describes itself as a "world leader in Marketing Automation for companies of any size."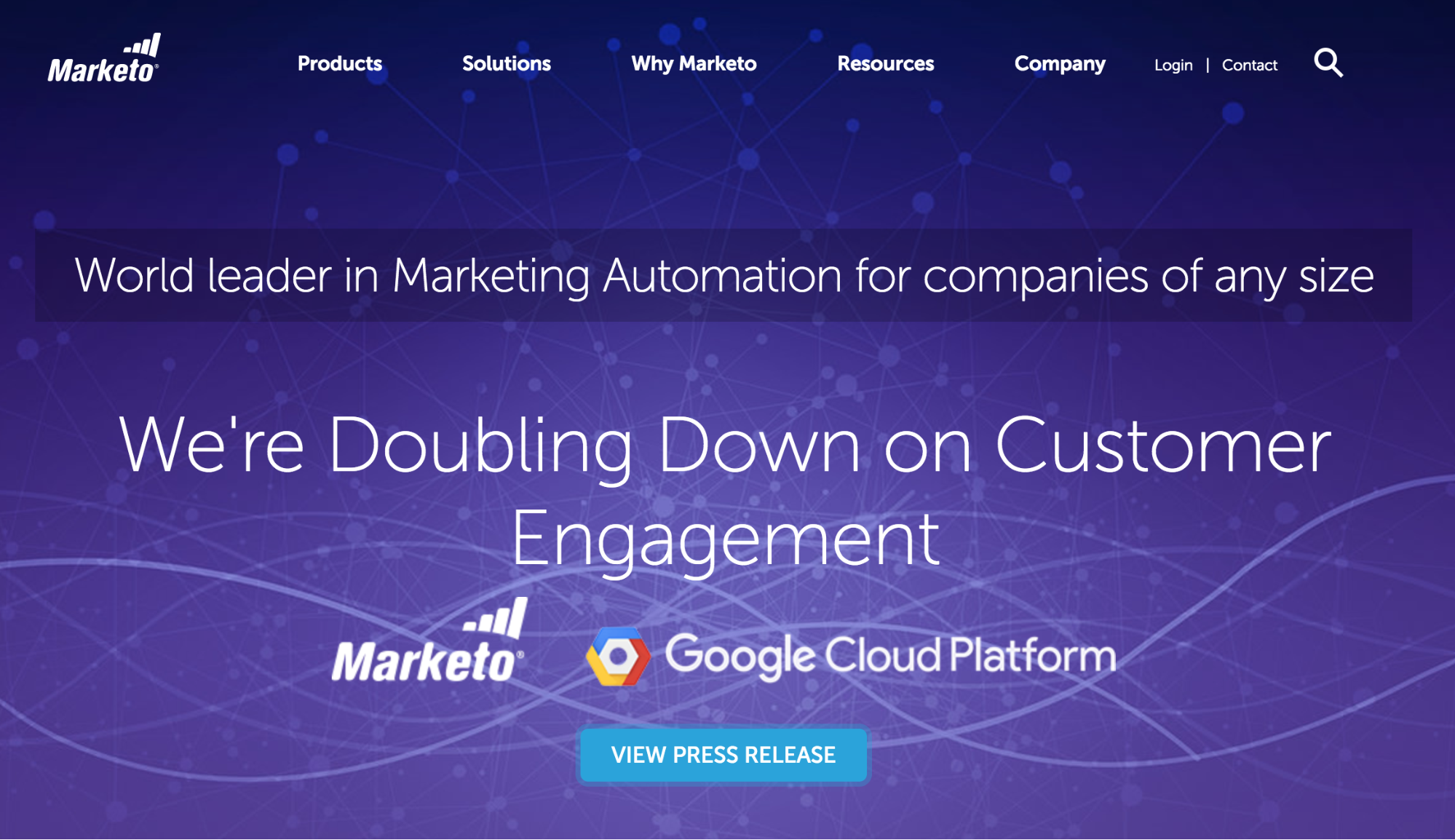 They provide tools such as:
lead management

email marketing

consumer marketing

customer base marketing

mobile marketing
These tools help lead prospects from acquisition to advocacy and drive measurable results.
But CRM systems and Marketing Automation software, alone, keep data and information in a silo, and they are only partially effective when it comes to generating leads and increasing conversions.
Marketing vs. Sales
In the end, the main difference between the two software systems can be described as the difference between your sales and marketing teams. CRM is the primary software that your sales team would use to track customers while marketing automation is what your inbound marketing team would use to track prospects and campaigns. The other fundamental differences between the systems can be broken down into their features.
Marketing automation tools typically perform marketing tasks such as lead generation, lead nurturing, marketing campaign analytics, business to customer communications, and more. Other features may include the ability to modify your website content and design, keyword tracking and suggestions for SEO, drip campaigns, etc. A quality marketing automation software will make it easier to complete any and all of your inbound marketing tasks.
Key Marketing Automation features include:
Email marketing

Lead nurturing

Landing page creation

Social media marketing

Segmentation

A/B testing

Multi-channel marketing

Analytics
On the other hand, a CRM helps with sales tasks. The software is best at storing valuable customer information such as how long a contact has been a customer, a record of their purchases, dates and notes from every contact with the customer, a record of communications, and more. It's mainly focused on helping you get more leads, close more deals, and accelerate your productivity from click to close.
Key CRM features:
Reporting

Email integration

Contact & lead management

Task management

Territory management

Sales forecasting
Integrating CRM and Marketing Automation
In an ideal world, your CRM and Marketing Automation (MA) systems would work in harmony with each other. According to MarketingProfs, businesses with closely aligned sales and marketing teams enjoy 36% higher customer retention rates. Marketing Automation helps you foster leads and get them ready for sales, so it makes sense that one would progress to the other. Through integration, you gain a unified approach to track and analyze customer data. Alignment ensures that all of your contact, communication, and other customer information is easy to view, edit, access, and analyze.
By syncing your CRM and Marketing Automation systems you truly get to know your leads and what they want.
HubSpot, for example, is an all-in-one platform that seamlessly integrates both marketing automation software and a CRM system (as well as a Sales Hub). This enables you to get a complete overview of your B2B marketing strategy—you'll see every client, from the moment they were an inbound marketing prospect, to when they became an SQL, and eventually a paying client.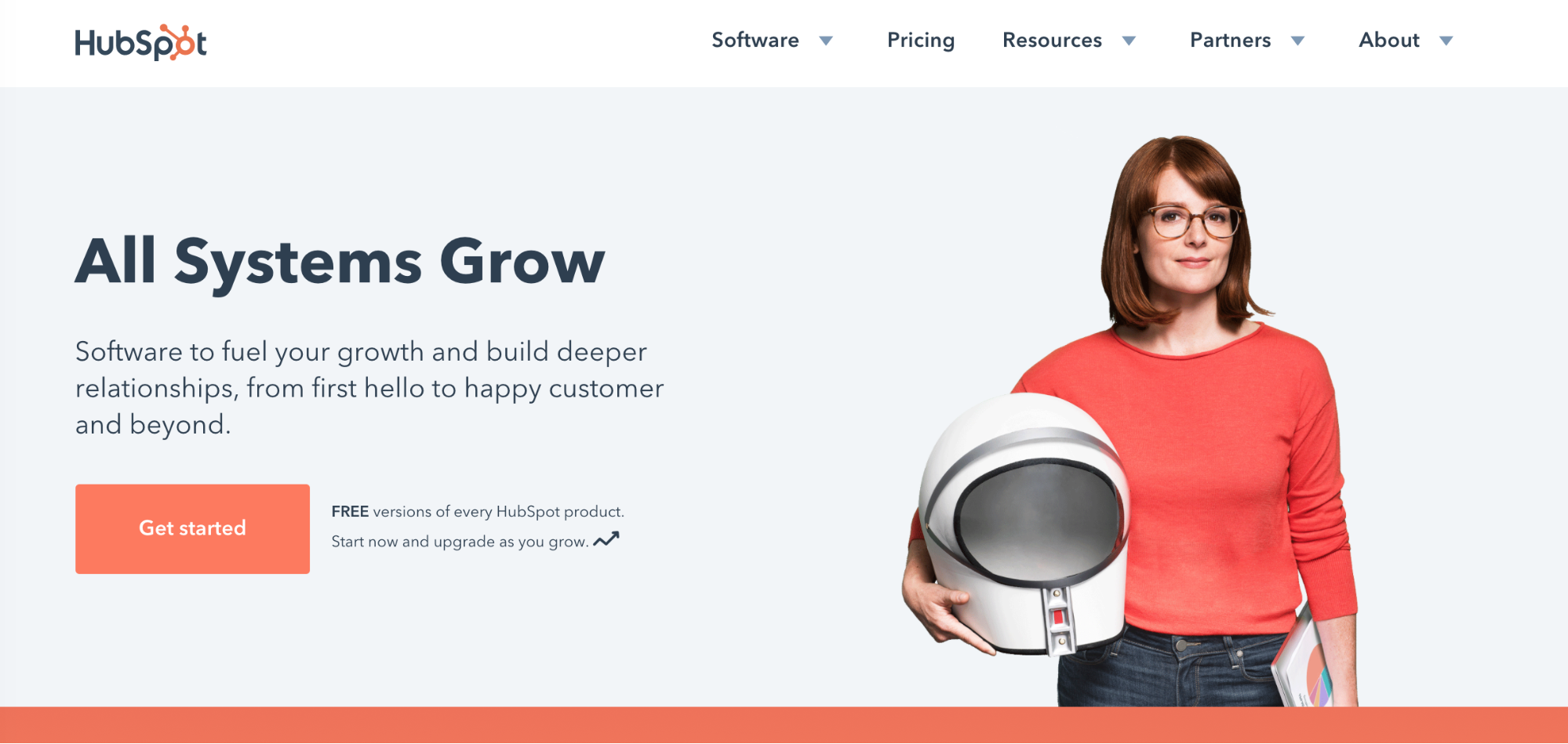 Marketing automation can be a difficult process to navigate. And, there are an unlimited amount of tools in the market to choose from. But the best way to save more time with marketing automation is by using one platform to do it all.
If you're interested in integrating marketing automation into you're B2B marketing strategy, contact KeyScouts or download our ebook for a helpful and comprehensive step-by-step guide.