Writing an amazing blog (one that is really valuable) is easier said than done. So, when you've done it, you've accomplished your goal, right?
Wrong.
Writing amazing content means nothing if you no one ever reads it.
If you're relying on potential customers to come to your website by simply publishing on your company blog, then you're going to miss out on a lot of potential customers.
That's because without promotion, few people, if any, will see your content. No matter how creative, engaging, and valuable your content is, the truth is that the Internet doesn't give away anything for free. You have to work to play.
This is why content promotion is considered one of the top five skill-sets missing from today's content marketing teams, according to Curata. It's also why over 81 percent of marketers were able to increase their traffic with just six hours per week invested in social media.
The question is, "How do you take advantage of content promotion and do it effectively?"
Just throwing money at your content or slapping it up on LinkedIn won't give you the results you want and is not a valid content marketing strategy.
Instead, you need to follow a few best practices for promoting B2B content, if you want to get the greatest return on your investment.
1. Segment Your Audience
The key to content promotion is sending your content to a highly-specific audience. The narrower and more targeted your audience, the more likely your content will provide value and convert leads and customers.
What's most important is how you target your audience.
Segmentation is one of the most powerful ways to ensure every piece of content gets directly into the hands of the individual who needs it most, no matter what channel they're on. That's because segmentation, when done correctly, allows you to divide a large audience into smaller segments based on important criteria.
For example, you can build a segmented audience based on how you attained their email, by form submission, or by an action someone took within an email, clicking on a link.
What makes segmenting your audience so valuable is that you can target the right people, at the right time, with the right content. Just remember to keep the buyer persona in mind within each segment so that the content you promote is aligned with their interests, demographics, and geographical location, as needed.
HubSpot offers an easy-to-use audience segmentation tool called a SMART list. Within this list, you can segment your audience in a variety of ways, including but not limited to:
Contact's property

Email actions

Page views

Workflows

And more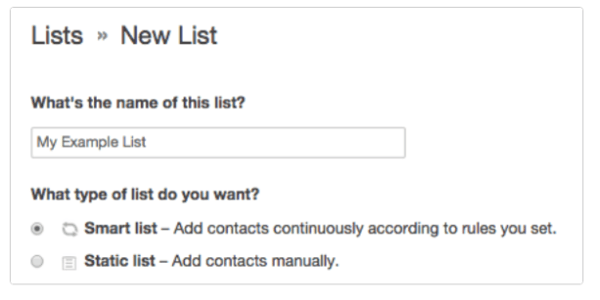 When you segment your audience, not only do you create a custom audience for your content, but you can also create customized content for your audience across multiple channels.
2. Be Consistent
You won't get the most out of your content if you don't promote it consistently. Too often in a B2B content or social media marketing strategy, marketers get excited for a little while and punch out weekly or daily content, but it can be hard to keep up with the demand.
So, after a while, they let it fall by the wayside and only create and promote content when they remember or when they have time. It's why only 38% of marketers publish content on at least a weekly basis.
To ensure that you remain consistent, it's important to create a content promotion calendar.
A calendar can help you keep track of all your communications and to outline which target audience is receiving what promotion. This is not a one-size-fit-all solution. You'll need a calendar that you can break down to include all the pertinent details including target audience, communication channel, publication date, type of content, etc.
There are a few tools to help you do this better.
HubSpot

has a calendar tool that allows you to organize tasks, including content promotion.

HootSuite

offers a social media content calendar with promotional capabilities where you can schedule, track, and promote — all in one location.

Trello

is another tool that lets you organize your content, team, and workflow all in one location.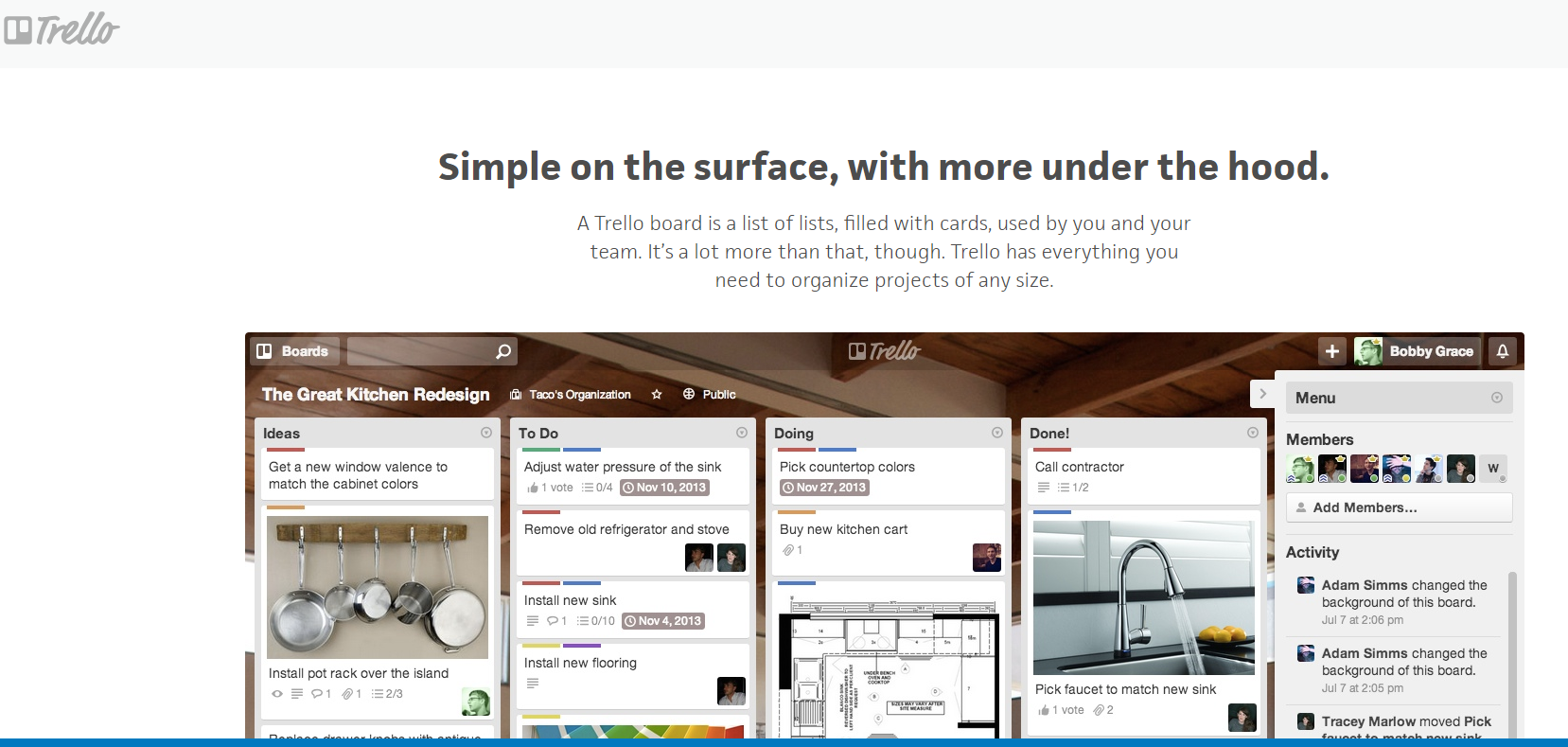 3. Personalize Messaging to the Relevant Channel
Just as you need to target your content to the appropriate segmented audience, you also need to target it to the appropriate channel. While any piece of content can be shared to any channel—blog, LinkedIn, Twitter, Facebook, Medium, etc.—it's how you promote and share the content on each channel that makes the biggest difference.
Make sure to match the tone and language of each content item to the channel it will be promoted through. For example, on Twitter, you might share a short quote from your blog with a relevant hashtag—something catchy and easily digestible. While the same piece of content shared on LinkedIn would have a more professional tone and provide more detail.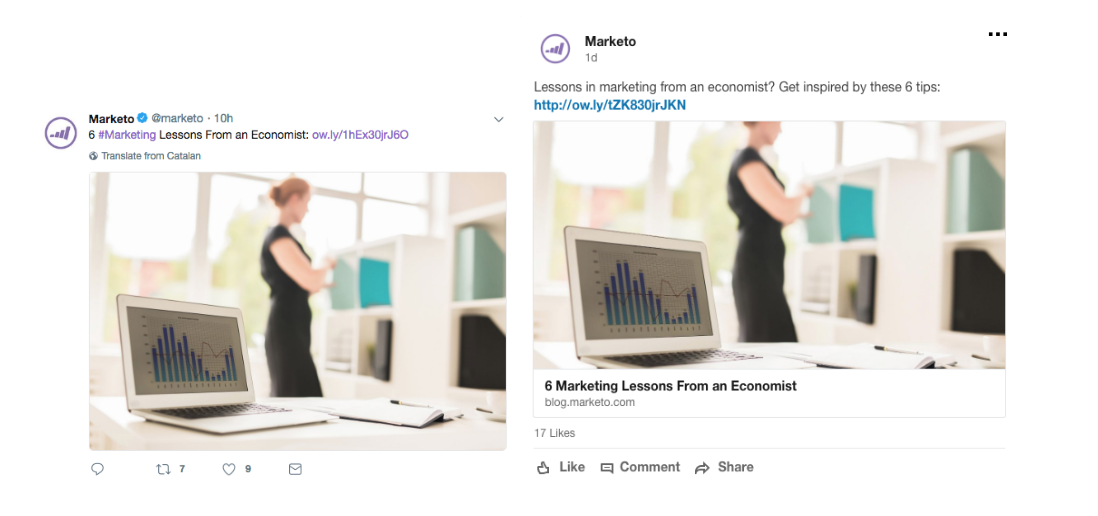 4. Analyze and Optimize
To make sure you're getting the most out of your content promotion, you need to analyze how it's performing and experiment with new techniques to optimize the results.
The truth is that there is no definitive, "Yes, this always works" when it comes to promoting content. What works for one company might not work for yours, and what works this month might not work next month. You constantly need to be ready to update and optimize your content promotion tactics.
One way to do this is to treat every variable as an A/B test. Change one thing at a time on your landing page designs, email messaging, social media captions, and blog posts. Then, analyze the results. Which version gets more organic search traffic? Does one version get more engagement, conversions, direct traffic, etc.?
And even when you're not in the middle of an A/B test you should analyze the results of your promotional efforts to see what is performing well and what isn't, so you can make changes as needed, or you can further focus on a particular tactic that works best with your target audience.
Ways You Can Promote Your Content
One of the benefits of B2B content marketing is that there are so many ways to promote your content and make sure it gets seen by relevant individuals to generate more high-quality B2B leads. These include:
Email:
Send out a regular email update that includes links back to your latest blog, case study, infographic, video, etc.
Share on Social:
Share curated and original content across all relevant social media channels. You can reuse and repurpose content many different times and change the message slightly — including the accompanying image.
Syndicate Your Content:
Sites such as Quora or Medium can be great for syndicating your content and helping you reach a wider audience. When sharing, wait at least two weeks after publishing on your blog and edit the title (which helps the ranking of that original piece).
Launch Paid Ads:
On social media, in particular, paid content promotion is one of the most effective ways to reach a larger, but more targeted audience.
Use Influencers:
Within your content, mention an influencer or two, and then let them know that you talked about them in your article. This way, they're more likely to share your content on their own channels, with their own audience.
Repurpose:
Whether you've written a blog, filmed a video, created an infographic, or recorded a podcast, you can repurpose the content into a variety of different forms to reach a new audience each time.
Conclusion
Getting your content seen by more people doesn't happen without work, but that's where promoting can help. When done correctly, you can ensure that not only does it reach a wider audience but that it reaches the right audience.
Just remember, promotion doesn't always have to mean paid ads. There are a myriad different ways to get your content out into the world. If you'd like help on your B2B content strategy and figuring out the best way to promote your content, contact KeyScouts today.