We are happy to share with our readers the recent collection of news, information, and advice about marketing and SEO that we use internally to better educate our own team. Check out these useful updates and hacks, below.
Google algorithm updates
Google said earlier this month there was no Panda refresh on July 14th. Glenn Gabe thinks this was a Phantom Tremor. What is Phantom? It is what Gabe named the June 16th Google update that Google originally denied and then later confirmed as a core search update.
Upcoming Panda update: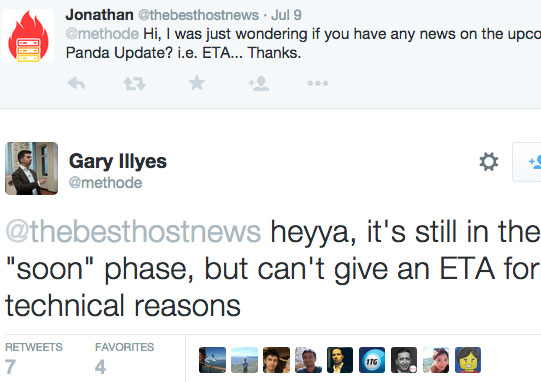 SEO hacks:
Remember to use the internal links protocol when optimizing a site that was not highly optimized in the past.
Moving into a new century of SEO? Check out these automated tools that could really help you with that. #3 on the list, YourAmigo, looks pretty interesting!
Links within PDFs transfer juice, according to Google. Some SEO guys argue with that, but this way or the other it's good to share with clients.
You've optimized your site, inserted internal links, and given writing guidelines, but now what? Backtrack optimization. Take the top performing blog posts and refresh them to make them more relevant. Then, re-syndicate them on your blog, repost them on social media, and create fresh buzz.
Quality link building
When it comes to link quality, are you asking the right questions? Check out this link here to find out!
There is more to successfully getting your blog post out there than simply posting on your blog and sharing on your social media accounts. Start implementing these 11 actions to take a day after you post, immediately.
A little something for the road
If you're feeling stressed, try this 2-minute meditation.
Looking for SEO advice? Click here to drop us a note.