Running a B2B business requires a ton of research into your target market, but what about your competitors. For instance, do you know how each of your competitors are performing at any given time? Do you know which keywords they rank for or what services they offer? Most importantly, are you confident that you can list all the ways your organization differs from theirs?
A B2B competitor analysis is arguably one of the most crucial activities you can perform. Your competition can teach you quite a bit — from what they've been successful or unsuccessful in, as well as other significant patterns to take note of.
The good news is that completing the necessary reconnaissance work on those competing against you doesn't have to be difficult, especially if you use the proper tools. Case in point, Xtensio can help you create, present, and share a wide variety of documents, including competition analyses.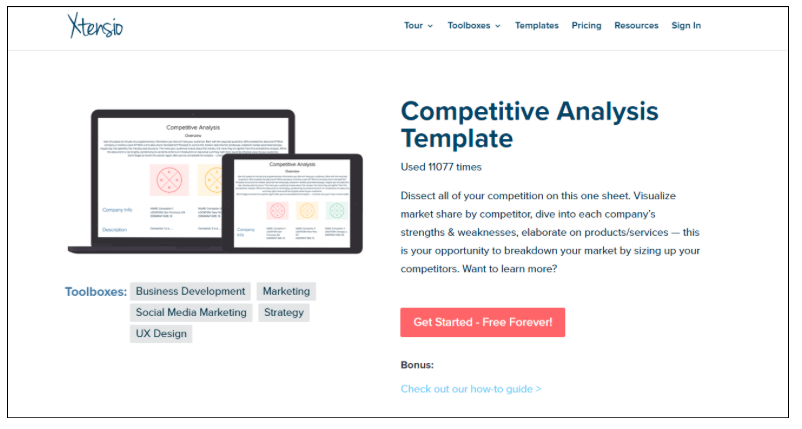 The process of analyzing your competition isn't scientific in the slightest bit. In fact, a great deal of it involves trial and error, but by gathering as much data as possible, and by using different kinds of analytics tools, you'll learn how to analyze your competition and will have much better access to what your competitors are up to, enabling you to optimize your analysis strategy.
SWOT Analysis
The SWOT analysis is a process that identifies the strengths, weaknesses, opportunities and threats of an organization,which you can do for your own company as well as your competitors. Specifically, SWOT is a basic, analytical framework that assesses what an organization can and cannot do, as well as its potential opportunities and challenges.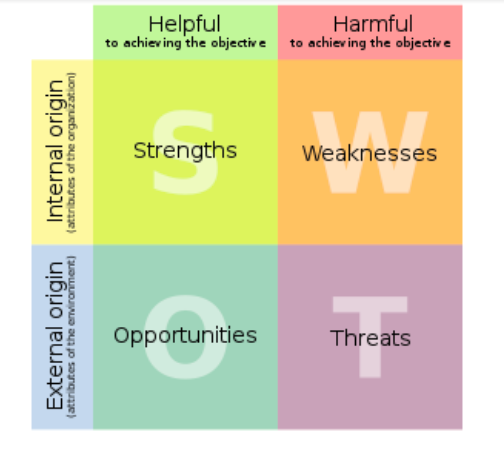 Strengths:
These are the elements that give your competitors an advantage in the market, such as strong brand awareness or attractive pricing structure.
Weaknesses:
These are the elements that your competitors struggle with or activities that they do not perform well, such as outdated technology or lack of quality content.
Opportunities:
These represent objectives your competitors may strive for, such as entering a new market or targeting a new audience segment.
Threats:
These are the elements that could put your competitors at risk, such as evolving buyer behaviors or changing regulations.
While a SWOT analysis is important, there are other tactics that you should consider in order to make your competitive analysis as thorough as possible.
What Else Should be Part of B2B Competitor Analysis?
1. Strategy
While you can't usually get much insight on the exact plan that your competitors are using for their marketing strategy, you can still collect as much information as possible to assist you. Competitor profiling is usually the best way to do this, which is similar to creating a 'buyer persona' and doing research from there. Such a profile should include the following points:
Segments Served:

How is their client base in comparison to yours? What are the demographics like?

Market Share:

Is their customer base expanding? Are they "stealing" potential customers from you?

Advertising and Campaign Trends:

What are your competitors up to in terms of content marketing? How active is their blog? Are they running content campaigns?

Distribution Channels for Content:

What is their social media presence like (if they even have one)?

Pricing and Specials:

Do they mention special offers of any kind on their website or social media platforms?
2. Comparing Websites
A website is the base of a company's online presence. Therefore, it's important to do whatever you can to optimize your presence as much as you can, with the help of your competitive analysis. In website comparisons, the following are crucial points to be considered:
User Experience:

How easy is it for a user to navigate the website? Is the overall structure messy, or smooth? What insights can you get from having scrolled through your competitor's site?

Social Integration:

Are social media follow buttons present on the site pages? Does the site include options to share content or landing pages via social media straight from the website?

Load Times:

How long does it take for each page on the site to load (mobile and desktop)?

Blog

: Do your competitors have a blog? Are they publishing relevant posts on a regular basis? keeping up with relevant posts. What topics do they write about and can you write it better?

Products & Pricing

: Are your competitors' products and pricing pages thorough and client-friendly? Use the information you glean to make your products and pricing more clearly laid out, formatted, and presented for clarity and conversions.
3. Social Media
Social media can help a company's ability to monitor, track, and engage their audience by determining their success in the context of exposing the company's product or service to a new population. Analyzing your competitors on social media can help you extract key bits of data and obtain even more insight by paying attention to the following points:
Platforms:

Is your competition only using LinkedIn or Facebook? What about Twitter and Instagram? Which of the platforms is proving to be the most successful so far?

Frequency of posts:

How often does your competition post on social media? More importantly, at what time of day are they posting? What can you learn from their success (or lack thereof) regarding their frequency and timing of posts?

Following:

How many people are following your competitors' social media pages? At what rate is their following growing on each platform?

Content:

Is your competition promoting their own content, or are they sharing content that is related to the industry, in general? How relevant is the content they are sharing? Are they using the

10-4-1 rule

?

Call to Action:

What do your competitors use as a call to action? Is there a special button directing users to their site, landing page, or some other form of advertising, potentially resulting in conversion?
4. Backlinks
Backlinks are incoming links from an external site to your website. They are essential to SEO success as they help to get your site placed higher on search engine result pages. You can keep an eye on your competitors' backlinks by setting up alerts with backlink trackers, such as Ahrefs.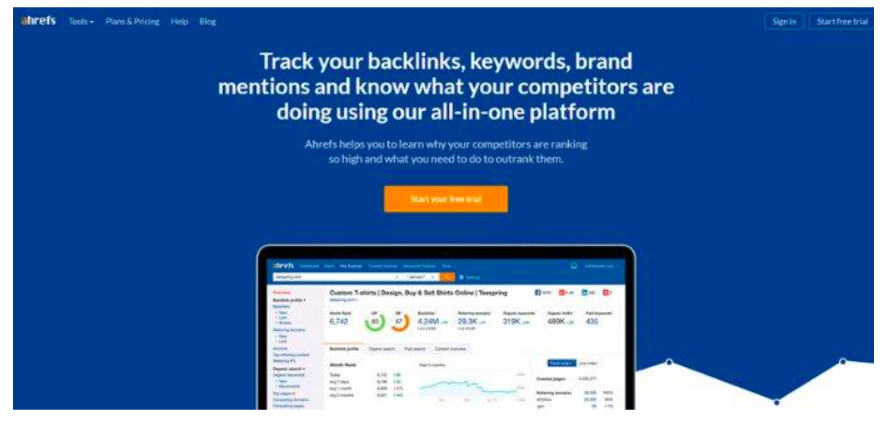 By simply entering your competitors' URLs, you can gain access to branded anchor links that ultimately lead back to your competitors' websites. Resource pages, directories, as well as guest posts will likely be filled with backlinks.
5. SEO
SEO is the easiest area of competitive marketing analysis, because there is an abundance of tools available to quantitatively monitor and track how your website is performing against your competitors' sites. Just make sure each of the tools you use adheres to Google's terms of use before implementing SEO. There are three main factors to examine:
Keyword Ranking:

For which keywords do your competitors rank for in your industry?

Site's Traffic:

How many impressions do your competitors receive on a monthly basis?

Website Authority:

What is your competitor's website's pagerank and Mozrank? (These values show how reliable those sites are, according to Google.)
Top 4 Competitive Marketing Analysis Tools
Now that you know which factors to take into consideration in order to analyze your competition, check out these 3 tools that can help you do it efficiently and accurately: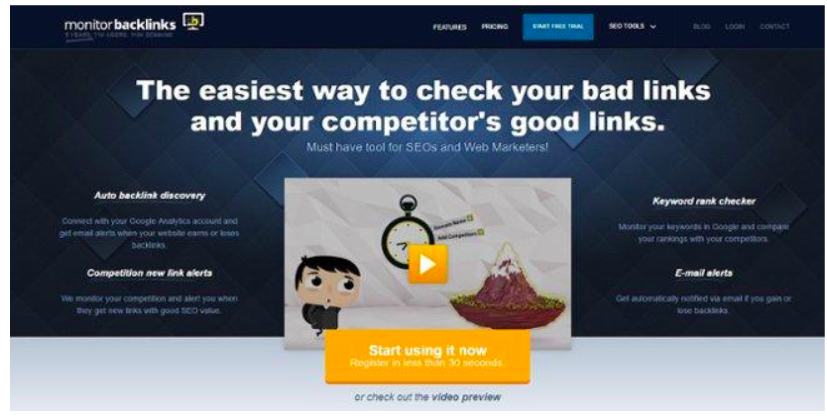 Monitor Backlinks is not only useful, but extremely user-friendly. Once you create an account, you can sort and filter links, as well as add tags, check your competitors' backlinks through Google, and successfully identify any redirects and errors. Similar to Ahrefs, Monitor Backlinks also gives you insight about anchor text distribution, as well as a "keywords ranking tracker" that can be used for Google.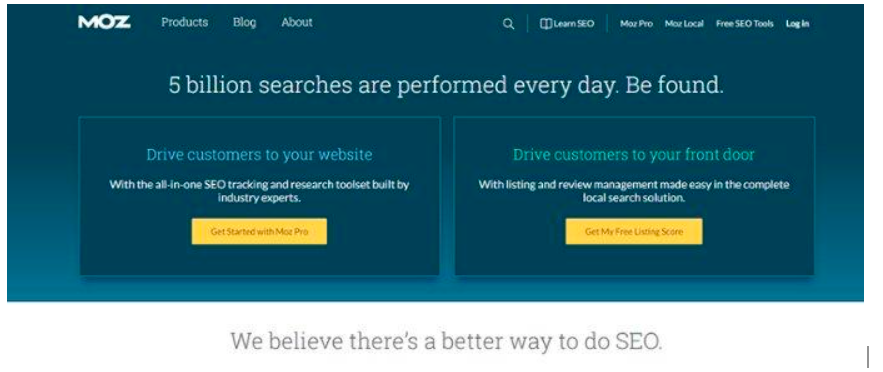 Moz combines SEO tools with an innovative way to analyze your competition's online activities. Not only will you be able to determine the impact of your website, but your analytics will be displayed alongside other websites in your field, so you can ultimately determine how their content is performing at any given time, and which methods of content distribution are the most effective compared to your own.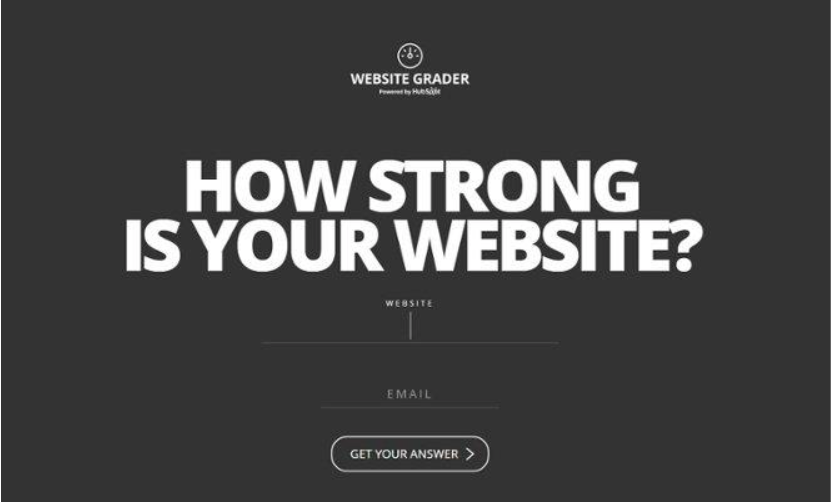 Marketing Grader, otherwise known as Website Grader is a tool through HubSpot that provides you with a brief overview of important website metrics. This information ranges from site speed, social media, and mobile responsiveness. Based on these metrics, your website receives a "grade" based on the collective score that touches upon all metrics. While it's free to check one of your competitors' sites, comparing and analyzing metrics requires you to subscribe.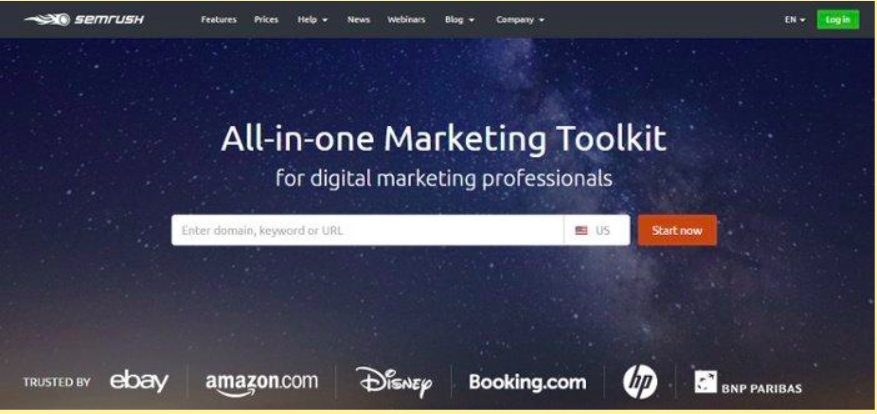 SEMrush is a convenient and efficient tool that offers a variety of metrics to aid you in a deeper understanding of the domains your site competes with, in addition to your general market and industry of your business. This tool is helpful in developing your company's advertising strategy, as well as gaining insight about where your business is headed. Also, SEMrush's greatness is unique in that it's a tool that keeps track of what keywords a certain website is ranking for (both organic and paid).
Conclusion
The way we use the internet today has completely revolutionized the way competitive analyses are carried out. Understanding your competition does require a bit of research, but all of the necessary data is conveniently available online. The insights you can obtain from other companies in your industry give you leverage to optimize your company's business and marketing tactics.
A competitive analysis is an integral part of any successful online marketing strategy. Need help with yours? Reach out to us at KeyScouts, today. We will be happy to help!