Keyword research is the foundation of any successful SEO strategy, but what tools can help you do that effectively and how do you pick the right one? While there are many free keyword research tools available, using too many of them. Usually results in conflicting information and ultimate confusion. We recommend starting with a few of the most popular and trusted tools and then checking out additional tools as required.


7+ Pro Tools for SEO Research & Keyword Selection
Considering Google has over 200 ranking factors in its algorithm, it is essential to focus on the metrics that really make a difference and use the right tools to make that happen. In this article, we address how to achieve success by measuring SEO performance to refine digital marketing efforts and reach business goals.
Overview
According to Forbes, 75% of Internet users never scroll past the first page of their online search results. This means understanding your potential customers' search habits and improving your Google rankings can make or mar the success of your online business. The first step in achieving that kind of marketing expertise is keyword research.

Segmenting keywords into different stages of the sales funnel is a crucial aspect of SEO and keyword selection. By understanding the search intent of your audience and aligning your keywords with their specific needs and interests, you can attract the right people at the right time in their buyer's journey. This helps to maximize online visibility and conversions.

However, finding effective keywords can feel like being trapped with no end in sight, especially if you aren't armed with the right tools. We've put together a list of 7 expert tools that deliver can deliver the right keywords for your business. In this article, you'll learn how these tools help you find low-competition, high-traffic keywords that drive website traffic and boost conversions.
Our Top 7+ SEO Tools
Here is a list of 7 tools that can help you select keywords just like the pros.
Marketing Miner's ability to integrate with Google Sheets and provide customizable reports sets it apart from other tools. It allows a seamless collaboration which teams will find useful.

Its over 40 features are invaluable in helping with:
Keyword research
Find link-building opportunities
Monitoring brand mentions
Track ranking and page speed
For further analysis or sharing insights with your team, you can also safely export the data in CSV or PDF format. However because marketing miner has many features, you may find it difficult to navigate the interface and analyze the final report.

We recommend watching some of the tutorials Marketing Miner provides before using the tool. Nonetheless, the tool gets the job done.
Yes, the world's largest encyclopedia can also double as a keyword research tool.

Wikipedia's collection of over 30 million articles makes it a valuable source for niche keywords ideas for individuals and businesses especially if cost is a concern. Chances are that your niche has been covered. And unlike other SEO tools, you don't have to attend seminars or pay for premium software.

You only need to dedicate time to browsing articles related to your niche paying attention to the sections and article content for potential keywords. The table of content is also a rich source of keywords for subtopics to explore.

However, Wikipedia only guides you through content to inform your keyword search. You'll need additional tools to show metrics like the search volume, keyword difficulty, and more which drive a keyword research project.
Understanding keyword research is only the beginning. How do you turn keywords into conversions? Semrush provides tools to help you see the bigger picture. Its database of 21 billion keywords and a robust suite of tools shows comprehensive SEO data.

Perhaps, the standout feature is the in-depth competitor analysis feature that lets you spy and gain insights into your competitor's keyword strategies and formulate a winning plan.
Some of its features in the suite include:
On-page SEO checker
Rank Tracking
Site Auditing
SEO content Template
Keyword gap analysis
Keyword Magic Tool
Organic Traffic Insights
You also get deep insights into the keyword you're tracking including intent, keyword search volume, CPC, keyword difficulty, historical data and more.

SEMrush, unlike some competitors, only provides data from Google. But this isn't a problem since 91% of the searchers use Google.
If you're looking to understand popular search queries and generate content ideas that boost search rankings, Answer the Public might be the right option for you. A curiosity catalyst, the tool's strength lies in presenting data through visually appealing mind maps.

Its visual approach to data presentation also helps you see what prospects are searching for, their questions, and the language used to ask the questions.

When you upgrade to pro you also:
Enjoy daily unlimited searches
Monitor and receive new keyword suggestions
Compare search behavior over time
Organize research into folders
Export high-resolution images
Hide unwanted branches and keyword suggestions
However, Answer the Public only provides data for a few countries. While it gives a wealth of insight into user queries, you'll need to use a tool that gives comprehensive global data if you're targeting a global audience.

As a unique tool that focuses on questions, QuestionDB is great for finding trending topics, popular questions, and potential niches within the Reddit community. It helps you optimize featured snippets on search engines, ensuring that your content answers questions people are searching for in your niche.

One of the first things you'll love when you log in is its simple interface that organizes results in an easy-to-read format, to help you find trending topics quickly. The limitation however is that it only searches Reddit, which may represent only a fraction of your target audience.

TubeBuddy shines as a platform-specific tool for YouTube. You'll get insights into video tags, rankings, and optimization to grow a loyal audience and sustain your growth.

Some of the features the tool offers include:
A/B testing and AI title Generator for video optimization
Productively tools for adding videos or playlists to your website
Automating the copying cards process across your videos
Promotion and data research
Also from the insights that TubeBuddy provides, you can reach the best audience with your content. But the flip side to this tool is that it's only useful to YouTube creators. Businesses without a presence on the platform have no need for it.
Unlike other SEO tools, Also Asked is unique in giving specific data on long-term search queries with a natural way to structure your internal links and pages. Results are also real-time data, meaning you see questions your audience is searching for now, and optimize your ads or content to audience satisfaction.

On the downside, instead of showing you results that contain the exact keyword you searched, Also Asked may display results related to the keyword instead.
7+ AI Tools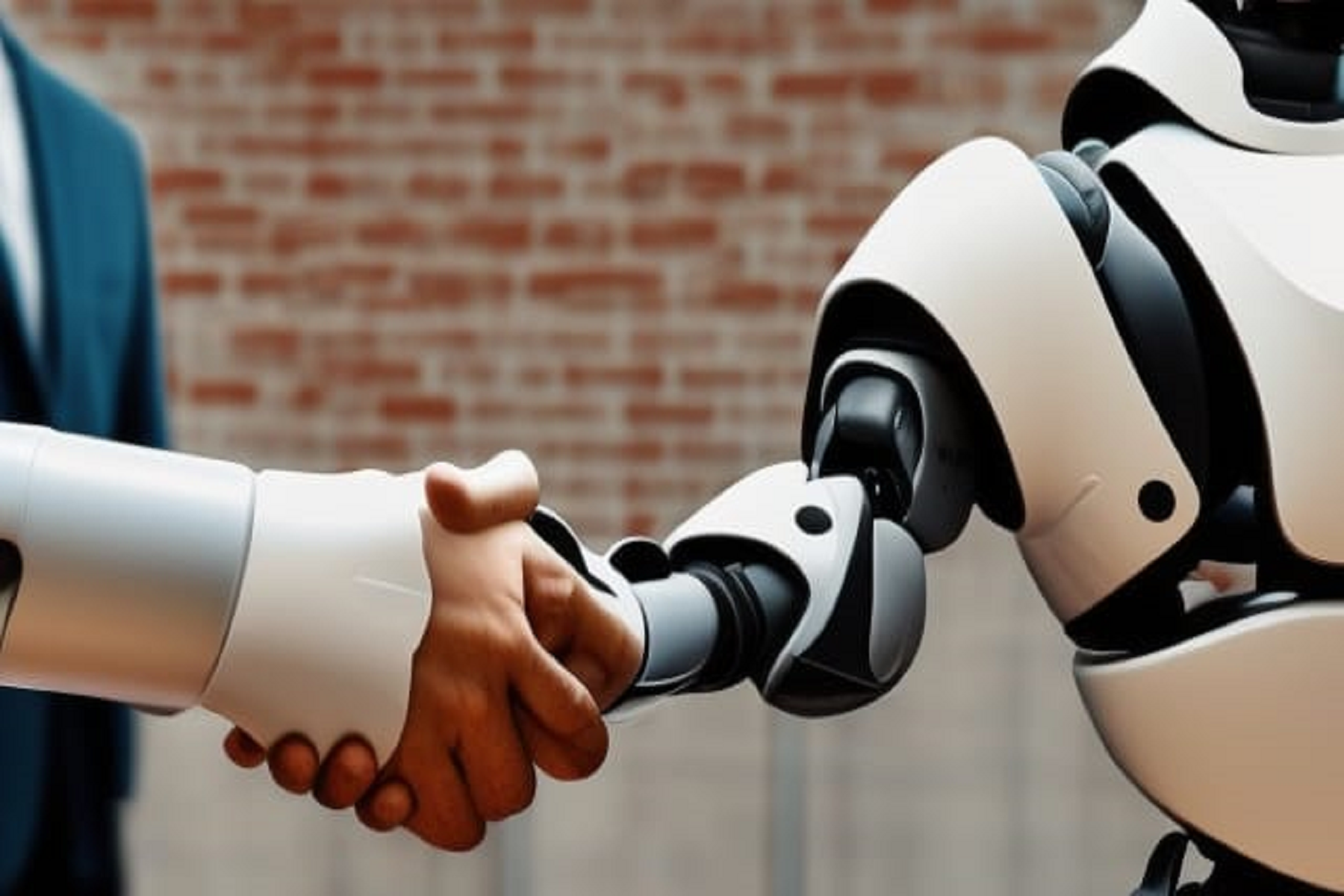 Though not as feature-rich and market-tested as the reliable tools above, this list would not be complete without mentioning today's AI GPT tools such as Google Bard and Microsoft's Bing.
We are now only beginning to explore the power of these tools in terms of keyword selection and SEO optimization.
A few of the common uses so far include:

Keyword Research - AI can assist in generating keyword ideas by analyzing vast amounts of data and identifying relevant terms and phrases.

Search Volume and Competition Analysis - AI tools can provide insights into search volume and keyword competition for specific terms.

Content Optimization - AI can help optimize your website by suggesting improvements based on SEO best practices.

NLP Intent Analysis - AI models can utilize NLP techniques to analyze the intent of search queries, create content that aligns with their needs and optimize keyword strategy accordingly.

Competitor Analysis - AI tools can analyze your competitors' websites and identify keywords they are targeting. Enabling you to gain insights and refine your strategy.

Performance Monitoring and Optimization - AI tools can continuously monitor website performance in search engine rankings and provide real-time suggestions for optimization.

It's important to note that while AI tools can provide valuable insights and suggestions, human expertise and decision-making are still crucial. AI should be used as a supportive tool to assist in keyword selection and SEO optimization, and human judgment should be applied to interpret the AI-generated results and make informed decisions based on your specific goals and industry knowledge.
Conclusion
As you can see, mastering SEO and keyword research requires both expertise and reliable tools. We have explored 7+ options that can work for your needs. But how do you select the right one?

Ultimately, it depends on your personal preference and the type of clients you serve. While no tool is perfect, each one has its own uniqueness and weakness.

Also Asked, Answer the Public and Question DB are best for finding popular search queries and brainstorming content ideas. TubeBuddy works for growing your Youtube channel. While Semrush, Marketing Miner, Wikipedia offers a more comprehensive suite better suited for agency work.

These tools will help you find relevant, low-competition, and high-traffic keywords that will boost your rankings and conversions. Choose one or more of these tools and start using them today to improve your keyword research process.
For additional support researching and finding keywords that really work, contact KeyScouts today for a free evaluation of your keywords to make sure you are getting the most out of your SEO campaigns.
.