These days, it seems like everyone is saying that Voice Search is the future of SEO.
And it's not for naught…
Have you ever said the phrases "Alexa...," "Ok, Google..." or "Siri..." to perform a search on a mobile device? If you own a voice-activated speaker from Google, Amazon, or Apple, then you might even do that on a daily basis.
That's what Google found, at least. A Think With Google survey from late 2017 found 72% of people who own a voice activated speaker use it as part of their daily routine. And Comscore found 50% of all searches will be conducted via voice by 2020.
Voice Search is not just important in your home life either. It is a surging trend in B2B marketing, as well.
Mobile Plays an Important Role in B2B Search Trends
B2B buyers are more mobile-dependent than ever and are finding their devices essential to their work.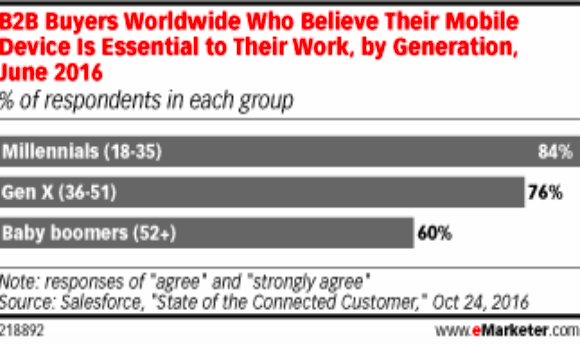 Boston Consulting Group recently researched the changing face of the B2B buyer. As younger generations move into positions of authority in B2B brands, the mobile usage goes up.
Today, over 60% of B2B buyers state that mobile did play a role in their purchases. And, they estimate that 70% of B2B searches will be made on smartphones by 2020.
B2B mobile usage is not going to slow down anytime soon as the smartphone continues to be an essential part of our personal and professional lives. And as mobile technology improves and becomes increasingly user-friendly, Voice Search will inevitably take on a more prominent role.
4 Steps to B2B Voice Search Optimization
Ready to learn how your brand can optimize for voice search? We'll cover four steps that should make up the core of your B2B SEO strategy.
1. Target Featured Snippets
You might have noticed that when you look at search results on Google, sometimes there's a highlighted box at the top of the page. This box has a bit of text that is pulled from a website.
That's a featured snippet.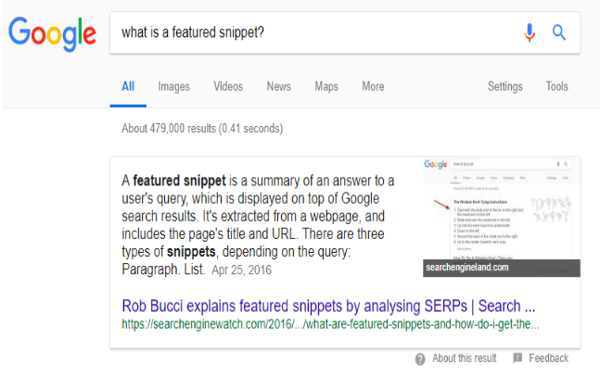 Having a featured snippet is good for SEO. Ahrefs found that brands with a featured snippet and who rank first in Google for the search term are getting almost 30% of the clicks.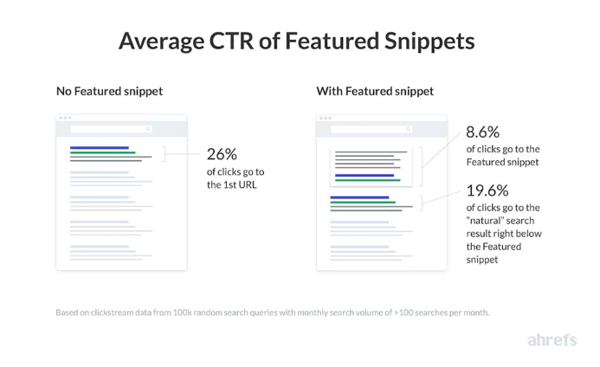 Featured snippets are perfect for Voice Search. Brian Dean of Backlinko did an SEO voice search study and found that almost 41% of all voice search results came from a featured snippet.
Your best bet for appearing as a featured snippet is to do the following:
Get specific with your content

. Ideally you'll want to answer a how, what, or why question.

Focus on long-tail keywords

. These are where you'll find lots of potential to grab a featured snippet

Create high-quality content

. Quality is much more important to Google than quantity.
2. Create an FAQ Page
Creating an FAQ page is a great way to help your customers get answers to their most pressing questions. It should also be part of an SEO strategy that looks to improve your chances of both featured snippets and being found via voice search.
Also, keep in mind that voice searches tend to be longer and more conversational than text searches. Google found that 70% of requests in voice search are natural as if you were having a conversation with a friend. So, again answering how, what, or why questions in your FAQs will help them rank better in voice search results.
When you're typing keywords in your browser, you aren't using conversational or friendly language. More often than not, it's the 2-4 words that you hope will get the job done.
A potential customer might type in "accounting SaaS tool." But, a voice searcher will generally use more words and ask a question. So, something like "what is the best SaaS accounting tool for small business owners?" is more common with voice searches.
These sorts of searches can tie in perfectly to FAQ pages.
3. Target Long-tail Keywords
A long tail-keyword is a longer and more specific phrase used in search. Generally, long-tail keywords are used when the searcher is looking for something more specific or has buying intent.
Long-tail search terms tend to flow. They are more conversational and often tie in with how people think and ask questions. It's something you can use in your content that makes it sound like you are speaking directly to your customers in the language they would use to find you.
Another important factor when it comes to long-tail keywords is they make up approximately 70% of all keywords, so there's a lot of potential to optimize these.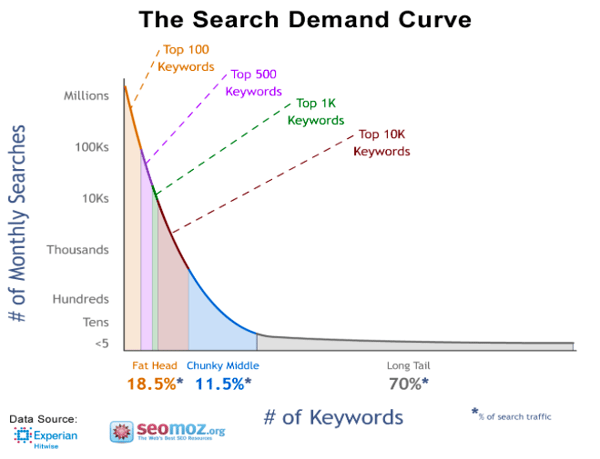 Ignoring these keywords would be on the top list of B2B SEO mistakes to avoid because they are so valuable, especially when it comes to voice search.
4. Improve Your Mobile UX
This is the big one. It doesn't directly relate to Voice Search, but it is a big factor in your overall mobile SEO strategy, so it is important to include it here, anyway.
If your user experience on mobile is not optimized for Google's mobile-first index, you're going to get dinged — voice search or not.
First, figure out where you are. Make sure your website and theme are mobile friendly and responsive. Some brands will create separate sites for mobile viewing experiences that they know are quick to load, easy to read, and optimized. You can test how your website looks on mobile by visiting this site from Think With Google.
Next, improve your site speed. Even if you do rank in the voice search results, one of the primary ways you can lose traffic on mobile devices is by having a site that takes too long to load.
Research has shown over half of people will leave a website on their mobile devices if it takes longer than 3 seconds to load. The chart below highlights the correlation between bounce rate and load time.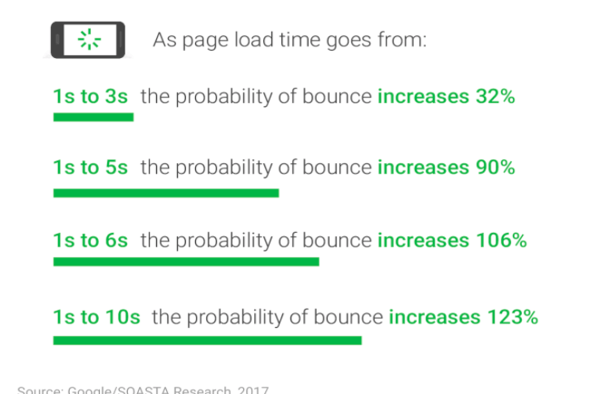 Finally, pay attention to the reading experience. What looks great on your laptop could look terrible on your mobile device. Some tips include:
User larger font (at least 14pt)

Space out your links, so people don't have issues clicking on them

Make sure your text does not require horizontal scrolling

Have plenty of white space so reading will be easy on the eyes

Use bullet points, for easy and quick content consumption
Final Thoughts
While jumping into voice search might feel daunting, it's not. You've got the tools and knowledge to make it work, the key is to go all in and commit to a solid SEO strategy that makes voice optimization a key factor towards your overall success.
Find out how KeyScouts can help your business with voice search. Contact us today!