Did you know that a whopping 75% of search engine users never go past the first page of search results? If you aren't already tuned in to how important developing a B2B SEO marketing strategy, that fact alone should serve as a wakeup call.
When you're preparing content for your site, you need to keep B2B SEO tips in mind if you expect your site to gain traffic from organic search. That doesn't just mean finding the right keywords and using them throughout the site; in fact, an all-too-common SEO mistake is thinking that SEO is only about keywords! It's also about making sure your content is actually useful to your readers.
Wondering what other B2B SEO tips to follow? Read on for the top 10 B2B SEO mistakes that you'd better avoid if you want to stay on Google's good side.
1. Keyword Stuffing
Keywords are an important part of any B2B SEO strategy. But keyword stuffing will quickly get your site pushed down and out of sight in search results.
What's keyword stuffing? It's when the main focus of your copy is reusing keywords as many times as possible, instead of providing valuable content to the readers. This tactic will only hurt your rankings, and should be avoided at all costs. Instead, you should use keywords naturally throughout your text so that they fit your writing organically and don't look forced. This keeps the integrity of your article and optimizes it for SEO at the same time.

2. Broken Links
How annoying is it when you click on what looks like should be a helpful link, only to be directed to a 404? Super annoying!
Broken links won't just frustrate your site visitors, they'll also get you a bad reputation with search engines. Avoid broken links by regularly checking up on your content to make sure all of the links work and direct to the right pages.
There are plenty of free online tools to help you check your site for broken links, like BrokenLinkCheck.com.
3. Copying Content
Remember how much your grade school teachers scared you about copying your classmate's work? Back then, copying was considered one of the worst things you could do! And when it comes to B2B SEO basics, you should still see it that way.
If the thought of copying anything you find online ever crosses your mind, just think about the scariest teacher you ever had. Because when it comes to B2B SEO mistakes, besides being illegal, it'll totally knock your site off search engine results pages and could even get your site de-indexed.
4. Content Duplication
When you use the same content on multiple pages of your website SEO, Google gets confused about which page to rank. Duplicating content is an error that can easily be made on larger websites, or ecommerce sites where the same products appear on more than one page. But there are ways to avoid it, like by using a 301 redirect to the main page.
If yours isn't a large website or an ecommerce site, it'll be easier to avoid the B2B SEO mistake of using duplicate content. Focus on producing quality content for every page that engages your site visitors and lengthens the time they'll spend on your site.
If you are unsure if your content could be identified as duplicate content by the search engines, there is an excellent tool called Copyscape that you can use to check. They offer a free comparison tool that only requires you to paste the texts you want to compare into the specified boxes and click "compare items" to get the results. With Copyscape, you can check for duplicate content within your own website SEO as well as elsewhere on the web.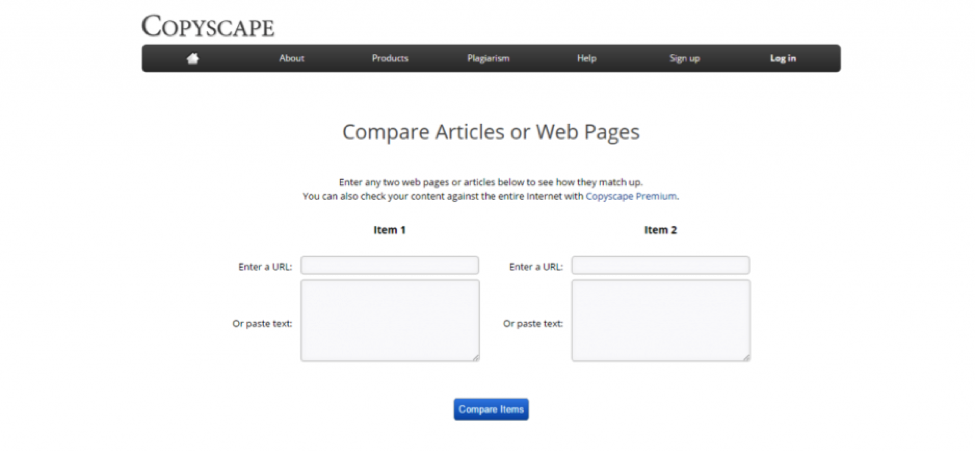 5. Poor Content Quality
Remember the saying 'Content is King'? Well, it couldn't be any truer! One of the key B2B SEO best practices is simply creating good, informative content that provides value to your readers.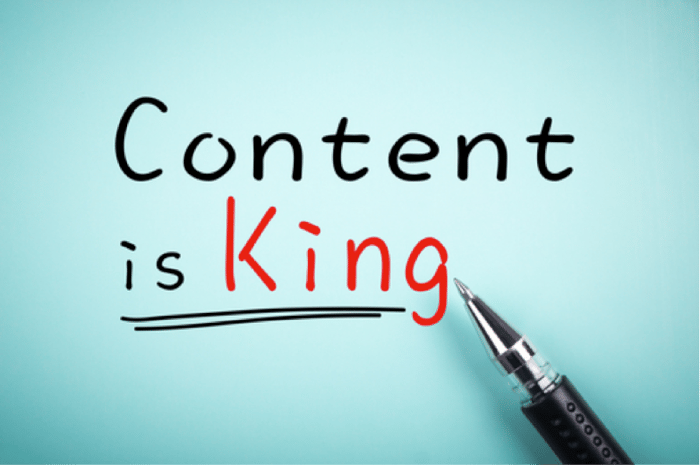 If you're having trouble developing topics that'll help you enrich your site with quality B2B content, take a step back and work with your team to build a solid B2B content strategy with topics your target audience will find interesting. The work you put into it will pay off in the end!
However, creating great content doesn't just happen. It requires you to build a process that centers around developing buyer personas. Once you settle on the appropriate buyer persona for your company, you must research their pain points and create quality content that solves them. The valuable information you provide your prospects by doing this, is what eventually directs them through your conversion funnel, converting them into loyal paying customers.
6. Non-unique Title Tags
The title of your page is one of the most important SEO factors. And using the same title tags across multiple pages of your site is a terrible, but common, SEO mistake.
By using unique title tags, you're ensuring that search engine crawlers can correctly index your pages. You're also showing people that your content is relevant to their searches. Dedicated, specific title tags are good indications to end users that they've found the page they're looking for.
Take KeyScouts homepage title tag, for example. It clearly shows people looking for website promotion and B2B SEO services that they have come to the right place: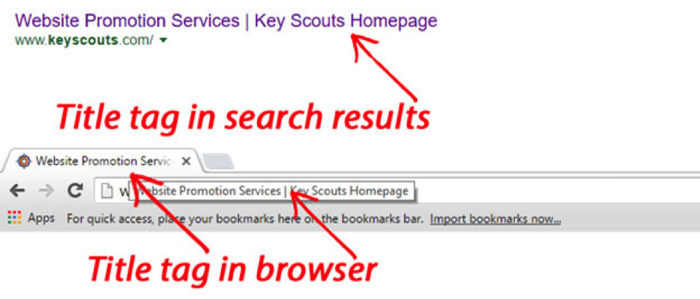 7. Non-unique Meta Descriptions
Using unique meta descriptions for each page is almost as important as unique title tags. Some B2B SEO experts consider meta descriptions to be your page's sales pitch—it's the snippet end users see on the SERPs (search engine results pages) that helps them decide whether or not to click.

Make sure each of the pages on your website has a unique meta description that is as descriptive as possible, like in the example, above. And don't forget to keep it under 160 characters!
You can read more about best practices for creating title tags and meta descriptions in our blog post, here.
8. Non-credible Links
When it comes to the links you include throughout your site, think quality, not quantity. If your copy includes a lot of links to pages that aren't credible, relevant, or that have low PR (page rank), that's going to hurt your B2B SEO marketing. Always include links to credible sites such as popular, authoritative blogs (like the KeyScouts blog!).
Page rank is an algorithm used by Google Search to rank websites in their search engine results. It works by counting the number and quality of links to a page to determine an estimate of how important the website is, with the underlying assumption that more important websites are likely to receive more links from other websites.
You can use free online tools like PRChecker.info to find out a site's PR.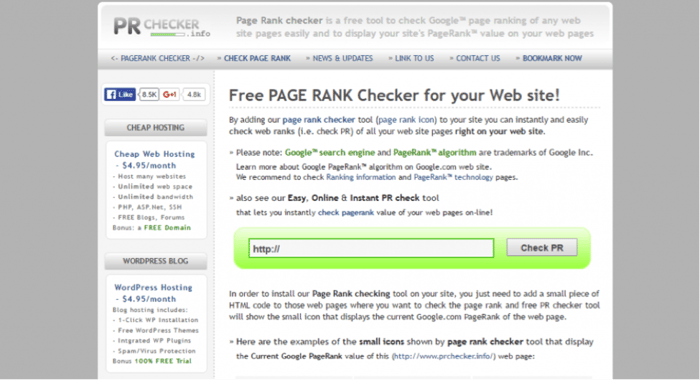 9. Skipping Analytics
There's simply no point in making an effort to follow B2B SEO best practices and avoid major SEO mistakes without following up on your hard work by measuring your site's data. You need to use analytics as a way to learn what pages are working well and driving the most traffic, and also which areas of your site need improvement. The most relevant metrics to analyze your B2B SEO efforts are:
Search traffic.

How much of your traffic is generated from search engines

Backlinks.

Know who's linking to you so you can track your authority

Average time on page.

How interested are the people who land on your page?

Returning users.

Are they coming back for more?

Bounce rate.

When are they leaving, and why?
You can use free analytics tools like Google Analytics to help you monitor your site's performance and pinpoint the areas that need more work.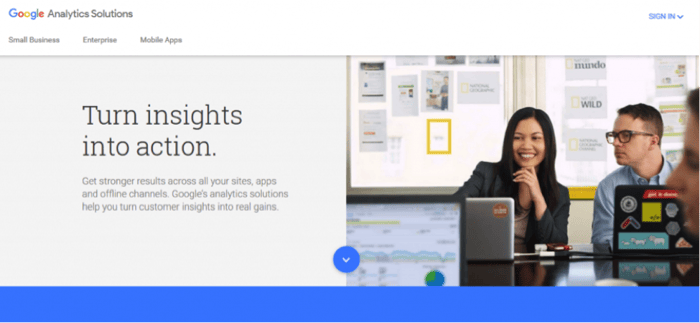 10. Optimizing the Wrong Keywords
As you probably know, one of the most effective B2B SEO best practices is using the right keywords throughout your site. Many companies mistakenly overlook the process of finding out which keywords their target audience is searching for, and focus instead on keywords that reflect their offering.
Make sure to align your keyword use with the terms your audience is using. And try to keep these keywords as specific as possible; using a wide variety of keywords may get more eyes on your site, but it'll likely result in fewer conversions.
There are quite a few keyword tools out there that can help you determine the strength of a keyword and your competition for using it, like the Google Keyword Planner.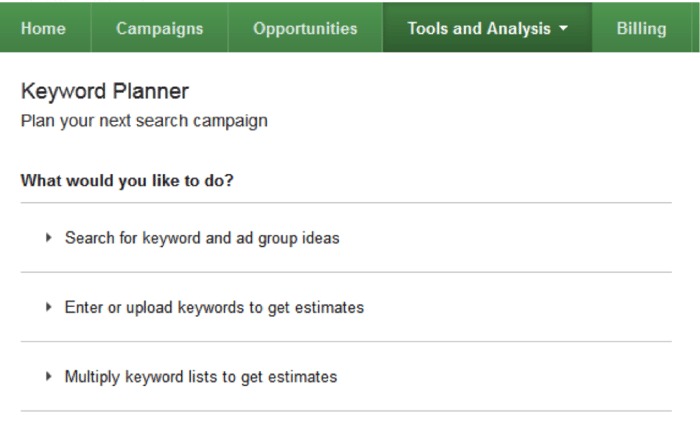 Also, keep in mind that many companies often ignore the Google auto-suggest feature – the feature that offers users suggestions of search terms when they are entering their queries into the search box. It would be very wise for you to target the most popular search terms according to Google. And it is not as difficult as it sounds! There's a tool that can help you find those keywords called Übersuggest.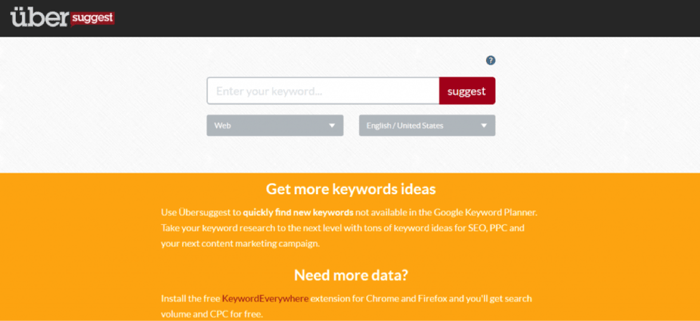 Need help implementing a solid B2B SEO strategy that'll help your site grow traffic and conversions? Contact KeyScouts for a free consultation, today, and download our free guide to conquering B2B SEO.