Working at KeyScouts means waking up for a Skype call to a client in Kenya and ending the day updating Basecamp with a project manager in Costa Rica. With a global team of digital marketers operating from all over the world, and a client base from all 4 corners of the globe, we've come to rely heavily on certain online tools to make remote working a key part of our successful business model. We're constantly trying out new tools to optimize the way we work. Here's our current top five we couldn't do without.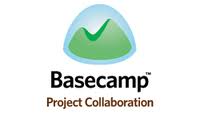 1. Basecamp
Basecamp is our company's project management tool. We use it for team tasks and deadlines, uploading and sharing completed tasks, and working with clients in an easy to manage format. We've tried other project management tools, but we decided to stick with Basecamp due to its simplicity and ease of use. We add all our clients to Basecamp too, so we can track projects together, giving full transparency and helping us work "in-house" with our clients.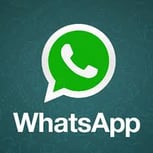 2. Whatsapp
Just bought by Facebook for an eye-watering 16 billion dollars, Whatsapp is an invaluable tool for our remote working team. We use it to send individual messages to team members in other countries, and to send short group messages that don't need to clog up our inboxes. We'll be watching with interest to see what happens to WhatsApp post acquisition, and whether Facebook keep its promise to keep it ad-free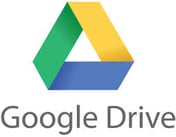 3. Google Drive
Google Drive is an invaluable, and free way to collaborate on a document. Our team can edit a blog post, or work on ideas for a project together, with changes saved as we go along. We also reduce our emails by not having to send too many drafts back and forwards. Working together on Google spreadsheets makes it super easy to edit tasks with client input, even when they are halfway around the world. Google Hangouts also rock for conference calls and brainstorming.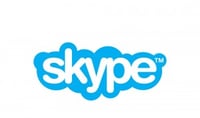 4. Skype
Skype has come a long way in the last few years. Call quality is much better, including for group conference calls, and the screen sharing option is clear and simple to use. Photo sharing is still painfully slow, and doc sharing doesn't always work, but for reasonably priced video conference calls, it is hard to beat.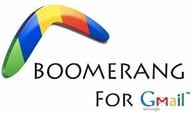 5. Boomerang
One of the problems with working in different time zones is 50 emails pinging into your inbox when you are sleeping, possibly disturbing you if you forgot to take your ipad/smartphone out of your bedroom (as a side note- don't sleep with your phone or tablet next to your head!) Boomerang solves this problem by letting you schedule your emails for a time when the person you are sending it to will be awake, and ready to answer.
What team collaboration tools do you use to help your remote working team function better? We are always looking for new tools and ideas to try out. We'd love to hear from you!