It seems like every year there's a whole host of new SEO tools that hit the market. In such a crowded space, how can you know what works and what doesn't?
We're always looking for opportunities to improve what we do, so we've put a significant number of these SEO tools to the test. Here are the 7 top tools that we think offer the best value.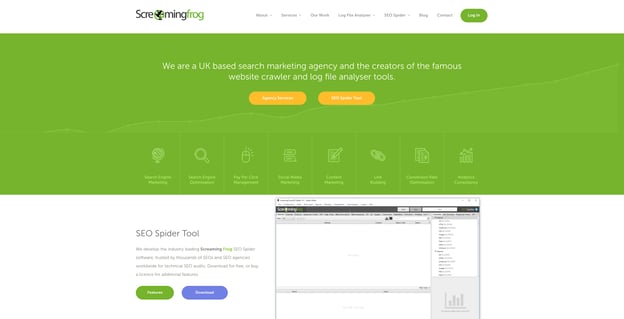 Aside from having one of the coolest names in SEO, Screaming Frog also offers a ton of benefits. It advertises itself as the industry-leading website crawler, and we would say this is pretty accurate.
The free version allows you to scan up to 500 URLs, analyze performance, and offers informative insights for:
Broken links

Redirects

Titles and metadata

Extracting data

Reviewing robots and directives

Generating XML sitemaps

Visualizing site architecture
The is information you can use to make a big difference to the performance of your pages. However, if you want to take things a step further, there's also a paid version that can give you complete oversight of your website.
Screaming Frog is used by some of the biggest names in the business including Google and Apple, and it's no surprise why. It's great value for money, simple to use, and gives you the complete analysis of your website that you need.
Pricing: Screaming Frog offers a free plan for more basic needs or a paid plan for $200 a year.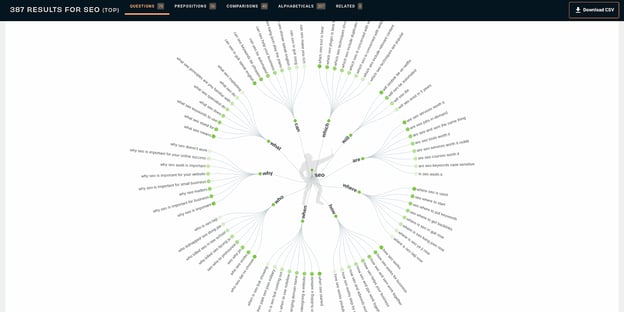 One of the most important parts of SEO is answering the questions people are asking. Answer the Public is a simple, free SEO tool to help you do this.
Simply head to the Answer the Public website, input your keyword, and you'll be presented with a beautiful visualization of the questions people are asking. If you're ever short of content ideas, then Answer the Public can give you endless inspiration.
Content is a fundamental part of good SEO, but it's no good choosing a random title and hoping it gets traction. You've got to be strategic, and understanding what information your target audience is looking for is the first step.
Pricing: Answer the Public is great as a free tool but you can also upgrade to a pro account starting at $99 a month.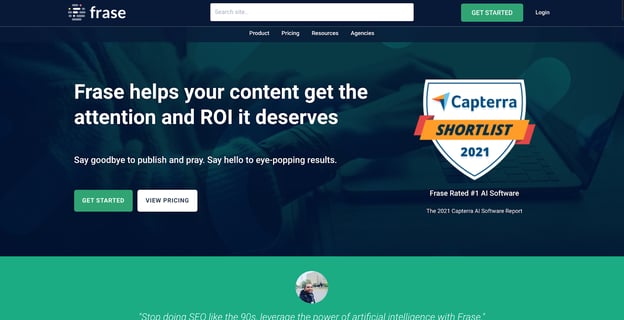 Wouldn't it be great if you could magically create a content brief for every article you wrote? Well, with the power of Frase's AI, that's exactly what you get.
The software automatically scans the search results for your keyword, bringing them together in an optimized content outline. While you'll still want to do your own research, Frase can make this process much quicker, giving you a clear idea of what you need to achieve with your content.
Frase also helps you uncover more traffic opportunities, and by syncing with your Google Search Console, can leverage the data to help stop content decay.
You're still in charge of the writing, but it makes the entire process much more streamlined.
Pricing: Frase plans start at $44.99 a month.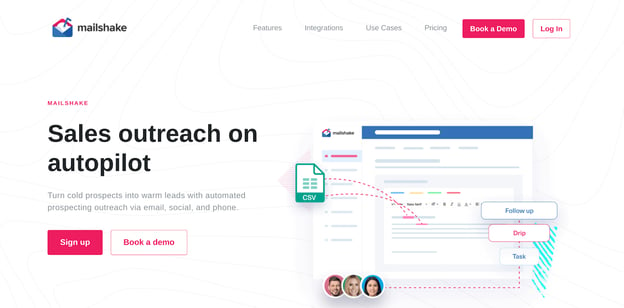 Backlinks are a fundamental part of SEO, but most people agree, the outreach involved with it is a pain in the butt. Yes, you can gain backlinks organically, but a lot of the time it's about making connections, and you've got to put time and effort into this.
If you're embarking on a serious link-building campaign then you've got to be extremely focused and strategic about your outreach, and Mailshake is the perfect SEO tool to help you with this. Its simple-to-use interface makes it easy to personalize and optimize your outreach for maximum results.
Building links is a process, and it may take a lot of outreach. The most effective way to do this is through automation, allowing you to scale your outreach quickly.
Pricing: Mailshake plans start at $44 a month.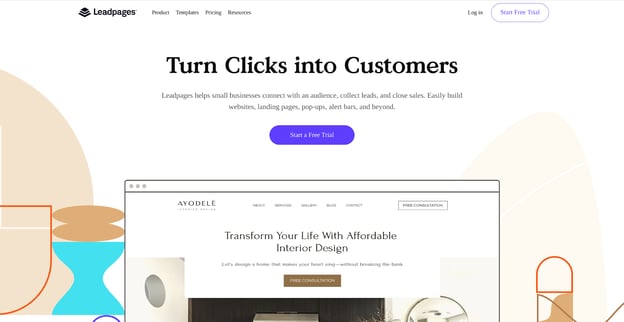 When people talk about SEO, there's often a big focus on getting traffic. Of course, traffic is an essential part of SEO, but it's not useful unless you convert. This is why your landing pages have to be as much of a focus as everything else.
Lead Pages is an excellent SEO tool that allows you to effortlessly create highly optimized landing pages. Its motto is "turn clicks into customers" and that's exactly what you want.
Your ROI from SEO isn't measured by how many people you get to your website, it's measured by the leads you create and customers you convert. Too often we focus on the acquisition, but Lead Pages allows you to optimize your lead generation and conversion efforts.
Pricing: Leadpages plans start at $27 a month.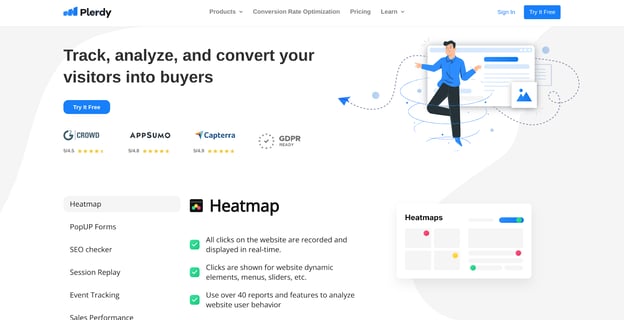 Sometimes it's tiny details that are holding your conversion rate back. It may be that your call to action isn't in the right place, or you have a barrier to the sale in your checkout. These small details exist on every website, but they're hard to spot.
This is where it pays to understand how your users use your website, and Plerdy is a great tool for this. With heatmaps, session replay, event tracking, and conversion funnel analysis, it helps you understand how people navigate through your customer journey.
If there are kinks that are stopping people from progressing through your funnel, then these high-level analytics will help you find them.
Pricing: Plerdy offers a forever free plan, but paid plans start at $23 a month.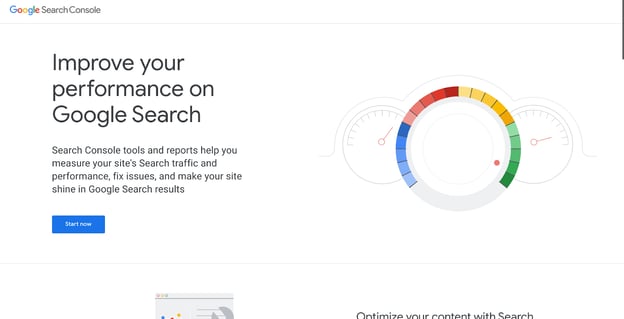 Some trends never go out of fashion, and this is certainly true for Google Search Console. For a free tool, it gives you an incredible level of insight, and it's all information that can make the difference for your SEO.
Whether it's improving your CTR for underperforming pages, finding backlink opportunities, growing your internal link profile, spotting content decay, or improving site performance, you've got all the information you need at your fingertips.
You're getting the information from the horse's mouth and it's an opportunity to see your site through the eyes of Google. It may be tried and tested, but it's still a pretty cool SEO tool in our eyes.
Pricing: Google Search Console is a free tool.
Conclusion
There are so many SEO tools out there these days. Many of them promise a lot, but they don't necessarily make the difference you need them to.
You can still get amazing SEO results without having to pay for fancy SEO tools, and the free software we've highlighted on the list highlight this. That being said, there are some great tools out there, and the level of automation they offer can be a huge benefit.
We've picked out our favorite SEO tools, both free and paid, now it's your turn to use them to take your SEO to the next level. Call KeyScouts for a free consultation.