As a CEO launching your B2B tech startup in a foreign market, there is a lot you need to think about—from ensuring that your web presence matches your new foreign target audience to designing appropriate marketing campaigns, and beyond.
Fortunately, there are a number of tools out there that can take some of the most difficult tasks off your hands, so you can spend your time focusing on more productive things.
Check out these 7 useful tools for B2B businesses penetrating a new market to help you manage your transition: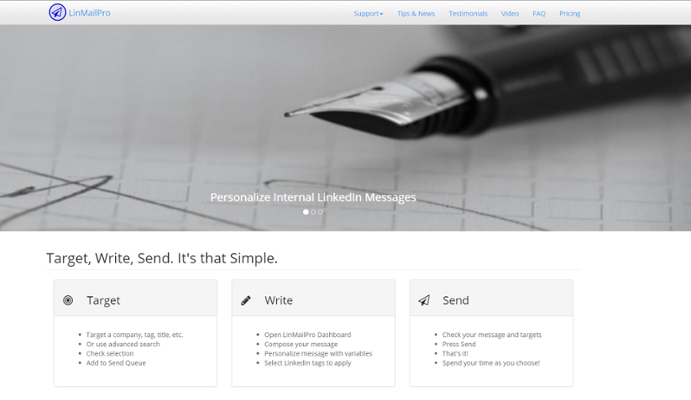 With so many users on LinkedIn, the work of finding your target audience there and connecting with them can be extremely time-consuming. Enter LinMailPro. This private tool takes the burden of this task off your hands with an automated tool that does the work for you.
By applying to be a member of LinMailPro, you can do things like automatically send LinkedIn messages and target 2nd connections for you. You simply need to define the type of person you're looking for and the message you'd like to send them—it's that easy.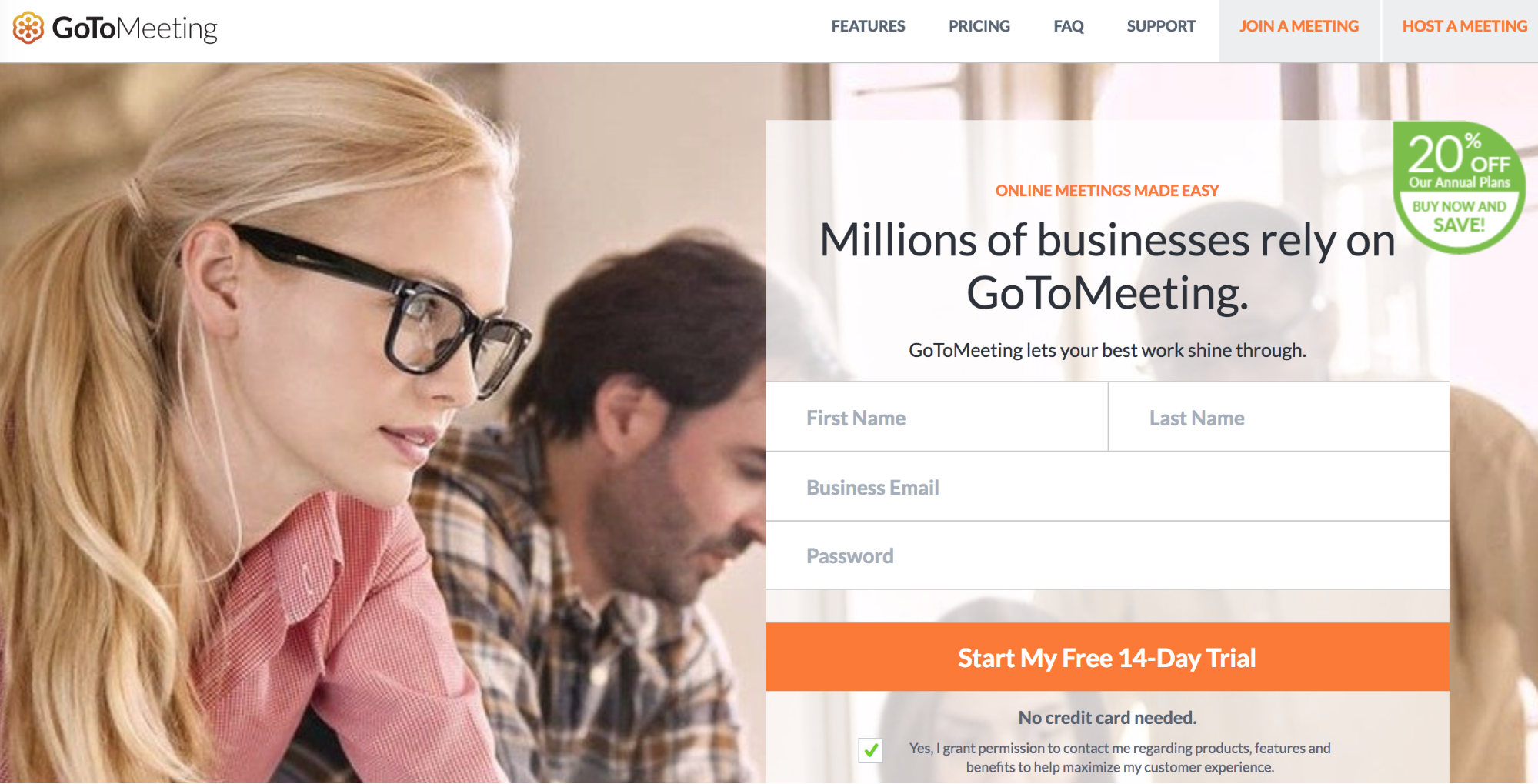 As your business gets increasingly submerged in your new foreign market, you'll need ways to easily connect with overseas clients, colleagues, and partners. To keep your communication smooth and effective, you need to be able to have a speedy and clear connection with anyone, anywhere, using any device.
GoToMeeting is a great tool for B2B professionals who need to connect remotely. The online meeting and video conferencing software is designed for businesses requiring a reliable and effective web meeting solution that eliminates any communication issues—and it saves on travel expenses by letting you meet face-to-face from wherever you are.
With over three million monthly users worldwide, GoToMeeting is proven at helping maintain geographically diverse business relationships.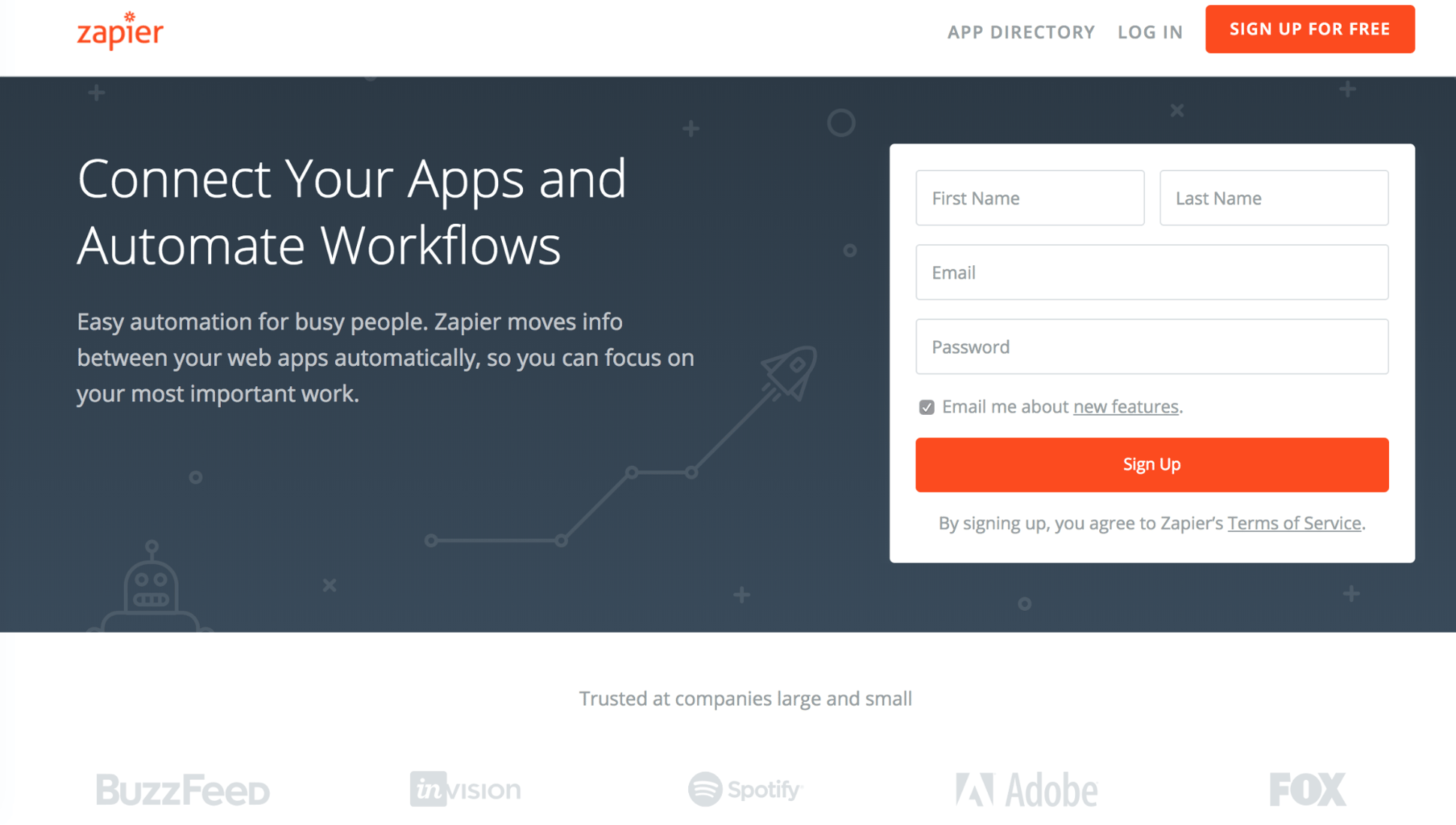 One of the biggest decisions you'll need to make as you prepare your B2B tech startup to enter a new market is whether or not you'll be converting all of your web assets into the local language.
While many businesspeople in countries where English is not one of the main languages still use English in their professional lives, your research might indicate that translating your content into the local language will help your business succeed.
Google translate and other quick translation tools might cut it for translating a word here and there, but you should never rely on such tools for translating your company's website. For that, you'll need a human translator who can ensure that your content delivers the intended message without any grammatical errors, using the same style of speech your target audience expects to see.
Gengo is an affordable translation service that connects you with native speakers who can quickly and effectively translate your website. The way it works is super straightforward: You upload whatever you need translated via a simple order form or using their developer-friendly API. Your translation will be assigned to one of Gengo's certified translators who will start working on it right away.
Before you know it, you'll have your site up and running in a foreign language with a human voice—without any robot translation errors.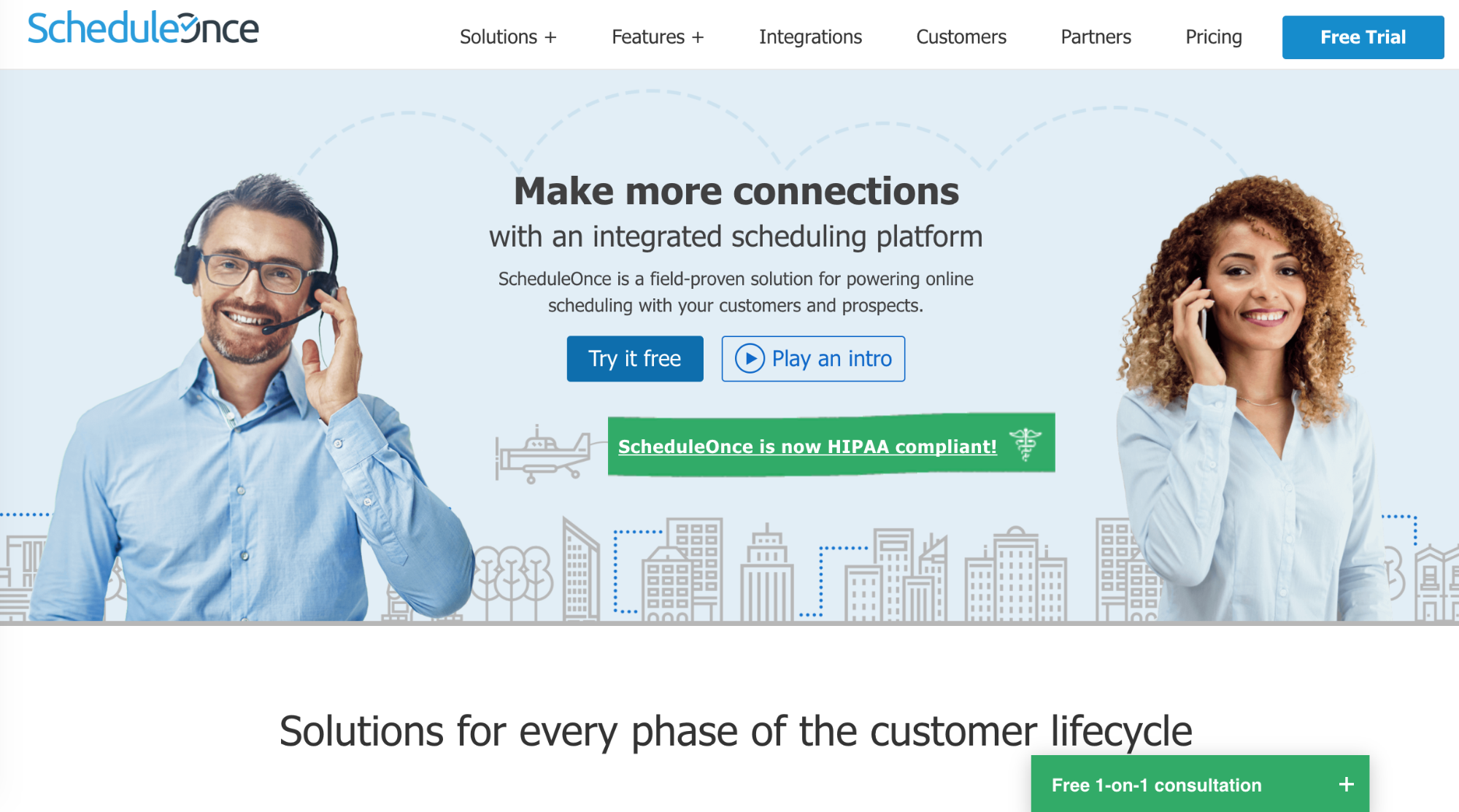 As the person running the show in a B2B business, you know how important it is to give prospects a quick way to get on the line with one of your team members. Introducing ScheduleOnce, which integrates with most of your processes and apps, like GoToMeeting and Salesforce, to create a seamless appointment scheduling experience.
ScheduleOnce lets you configure the tool according to your specific needs, choosing who assignments will be made to and how. It even lets you offer prospects a branded user experience to help you close the deal faster.
Whether you need to connect with clients at the lead generation stage, or your focus will be on onboarding, ScheduleOnce will greatly lighten yours and your team's scheduling workload and help streamline revenue-generating appointments.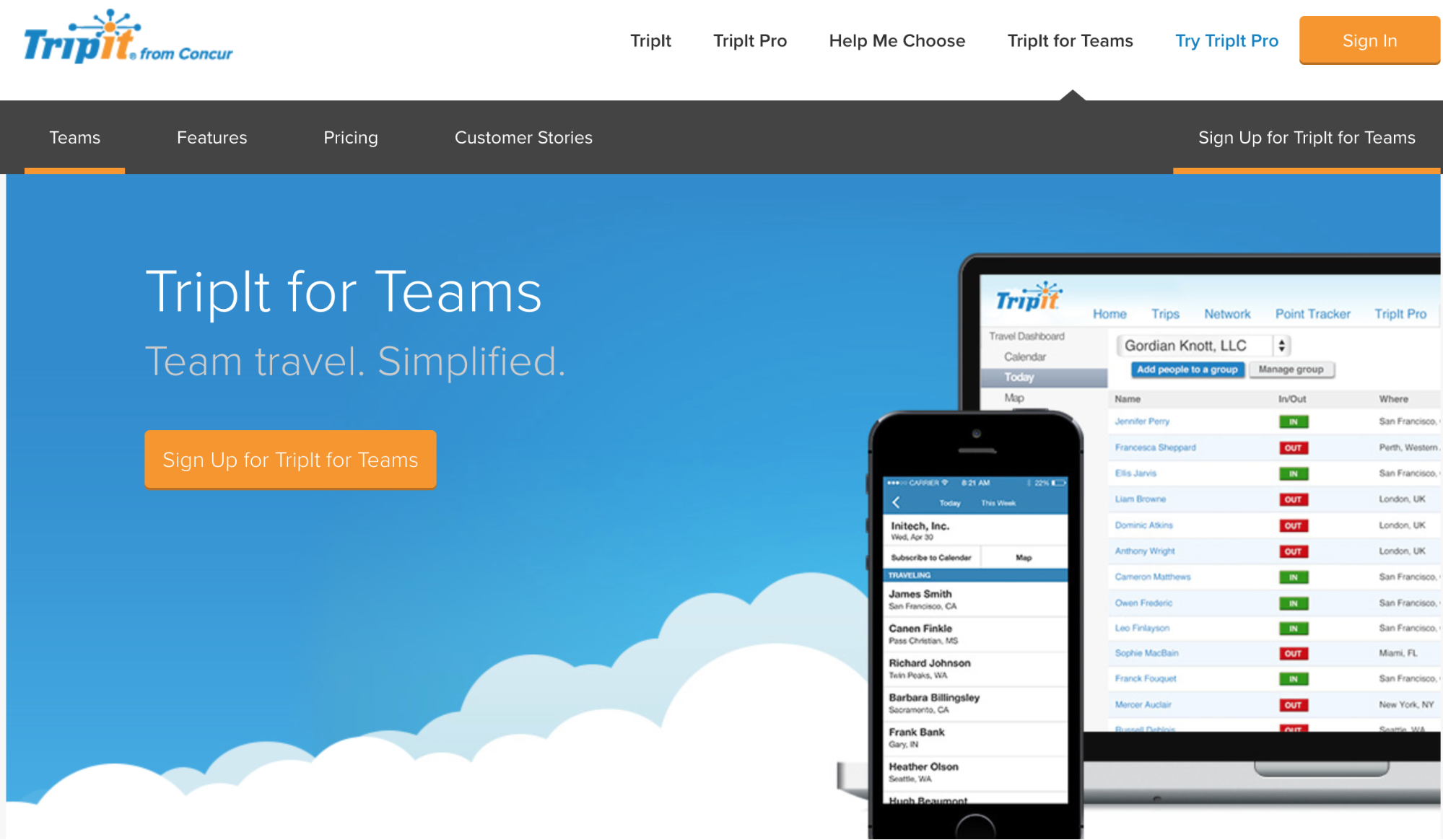 One of the major perks of launching your business in a new foreign market is the opportunity for travel! But when you're traveling with colleagues, or you're overseeing teams who are traveling abroad, keeping itineraries and meetings organized can quickly become overly cumbersome and prone to error.
Thankfully, there's TripIt, which lets you enjoy one easy-to-use dashboard where you can quickly and effectively keep track of everyone's travel schedule. With all the features included in this convenient tool, you can eliminate scheduling complications and the mistakes that tend to happen when booking meetings in different time zones.
One of TripIt's features include a team calendar that keeps everyone in sync and spending reports to keep you informed. And if you email TripIt your travelers' flight, hotel, car rental and restaurant confirmation details, it'll automatically create itineraries for you! Talk about an easy way to stay organized.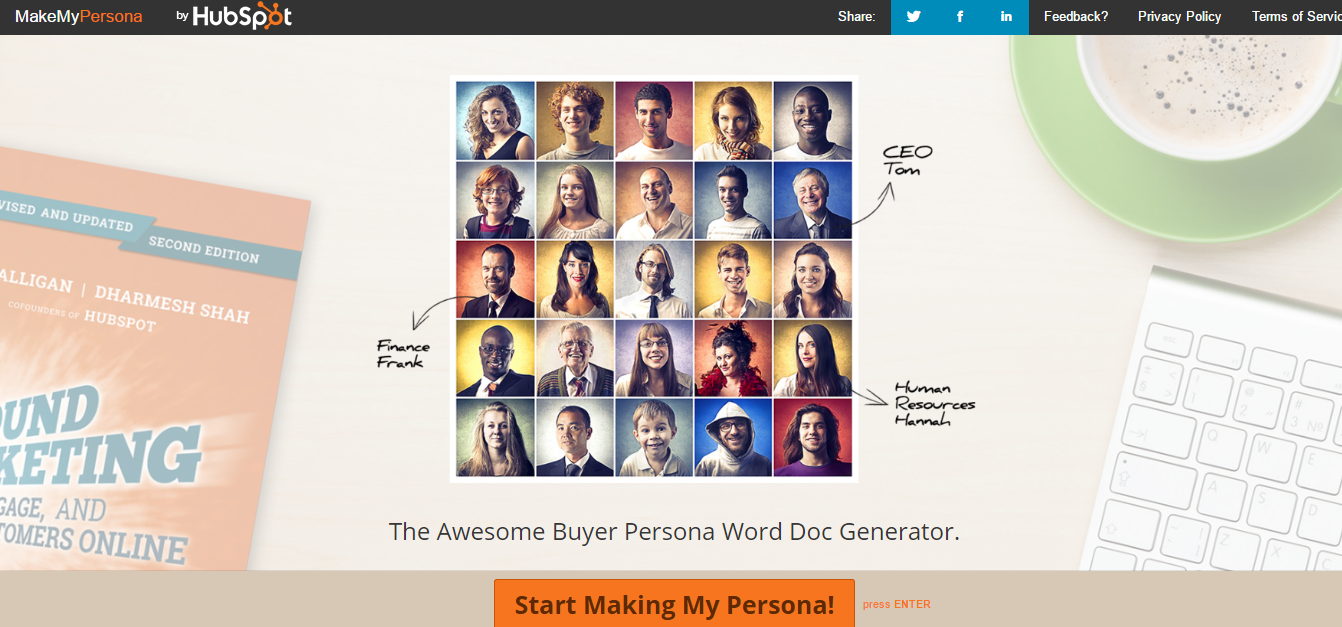 Everyone in the B2B world knows how important buyer personas are for basically everything related to your content and marketing.
Buyer personas designed specifically for your new market entry strategy will help you understand exactly who you are targeting—what their pain points, questions and limitations are—so you can address their needs effectively. One of the most important new market entry tricks is all about finding the most efficient way to create the buyer personas that will best propel a business into a new market and help ensure its success.
Make My Persona by HubSpot does just that. It offers a step-by-step wizard to walk you through the process of putting together a buyer persona. With this tool, you don't need to worry about forgetting any crucial details about your buyer personas that could steer your content in one direction or another.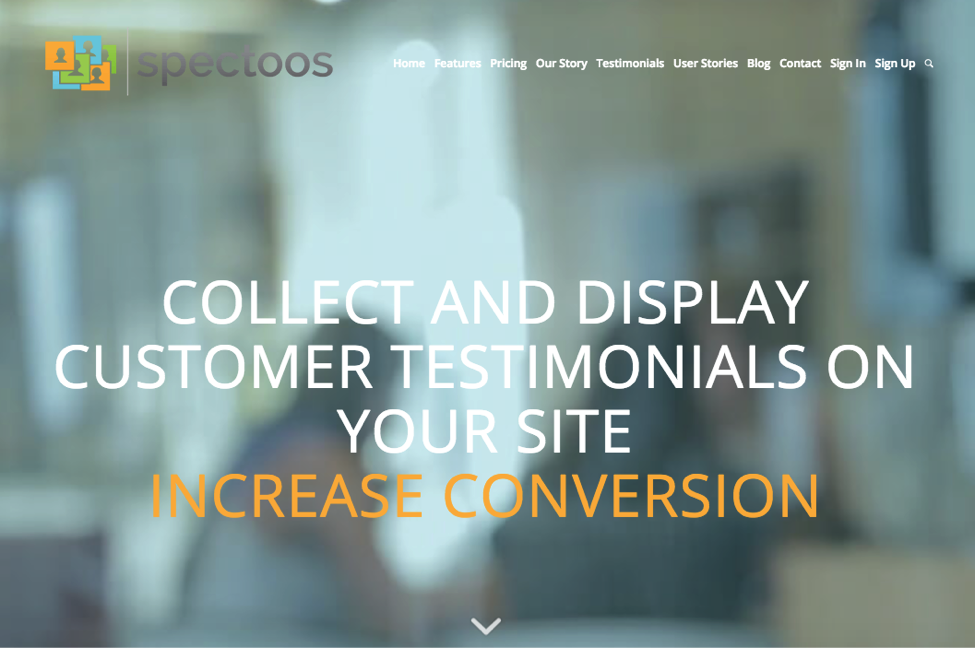 Entering a new market and gaining the trust and following of your local target audience is one of many challenges of entering a new market. Customer testimonials and reviews are one of the most crucial elements you should have across your web assets, as they play a significant role in guiding your potential clients' purchasing decisions.
But showcasing testimonials from your current market may not cut it – perhaps they are in a different language, or they are written by people who are unknown in your new market. You need to display testimonials that are relevant for your new target audience.
Spectoos provides an intuitive platform, available in many languages, that enables you to easily reach out to clients in your new market, request testimonials, and display those testimonials across your web assets. Having these local influencers provide testimonials will help you gain the trust of your local target audience and increase leads. Clients simply need to respond to your testimonial request from within the message they received from you in their email inbox, and their testimonial is automatically uploaded to your Spectoos Dashboard. From there, you can enable the testimonial to appear in a live testimonial widget on your website, Facebook page, landing page, etc.
Spectoos also gives you the opportunity to create multiple testimonial widgets, so you can use relevant versions of it in all markets that you plan to enter in the future, too.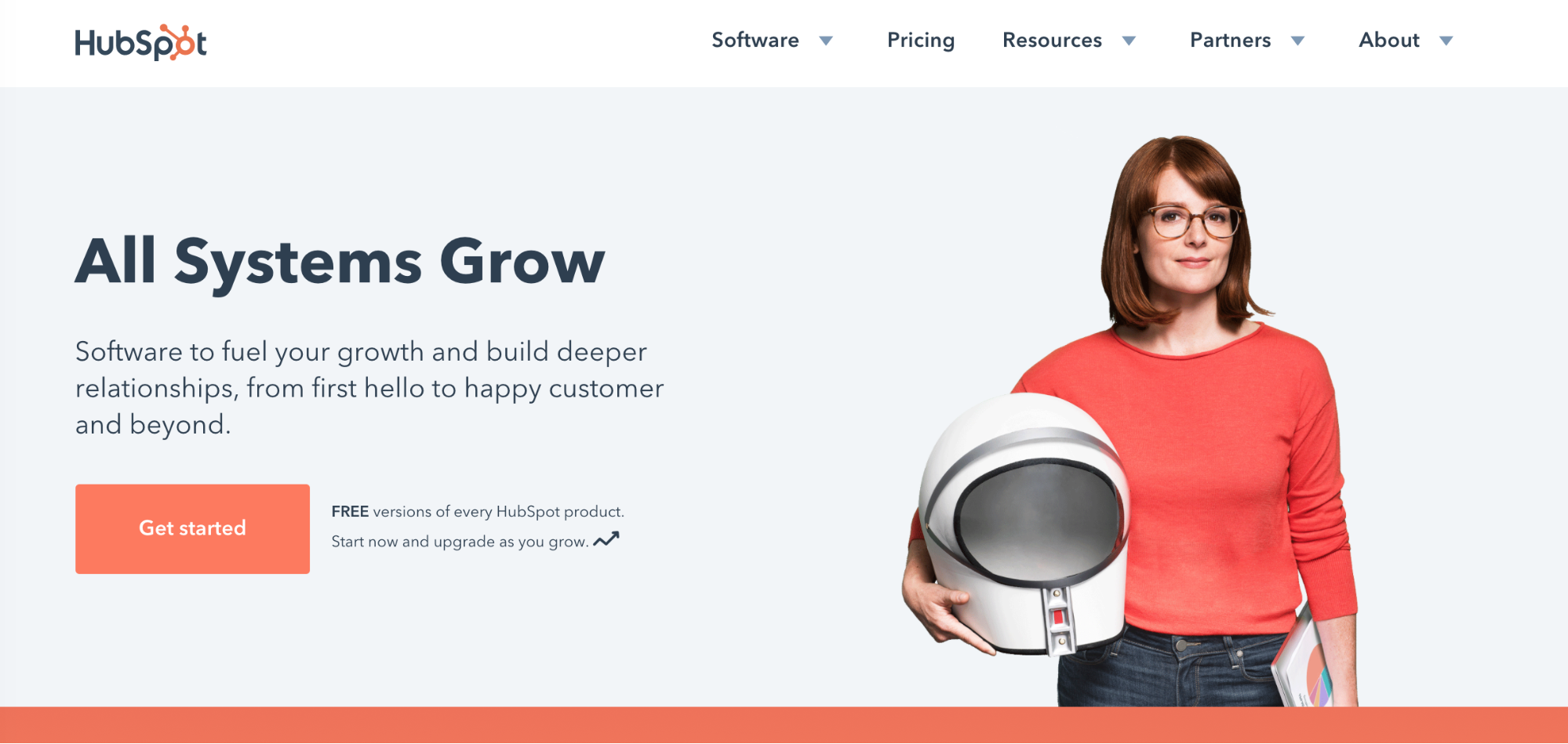 HubSpot is a marketing automation platform that can significantly ease the process of creating a new market entry strategy for your B2B business. Instead of piecemealing a foreign marketing strategy together manually, HubSpot allows you to efficiently:
Create country-specific landing pages

Segment leads by country (to make sure the right content gets shown to the right audience)

Segment lists to send relevant offers to different markets
You can set up market-specific campaigns to run automatically, as HubSpot is a marketing automation software.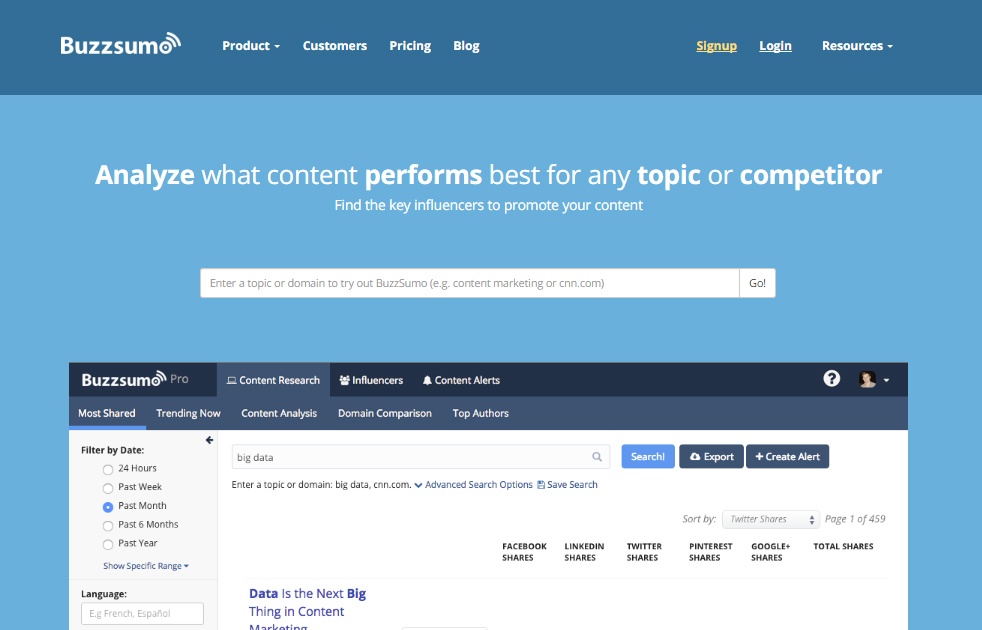 Buzzsumo is a helpful tool for finding local influencers.
Entering a new market comes with many challenges, especially if you are unfamiliar with the local audience. To combat this and gain the loyalty of your new audience, working with a local influencer who already holds their trust can be tremendously effective.
Buzzsumo makes it easy to:
Search for key influencers by topic or location

Filter influencers by reach, authority, influence and engagement

Follow influencers directly from within the platform and add them to Twitter lists

See what content/topics an influencer shares, and review their shared domains

Export results such as content sharers, influencers and most shared content

Build and maintain outreach lists and engage with key influencers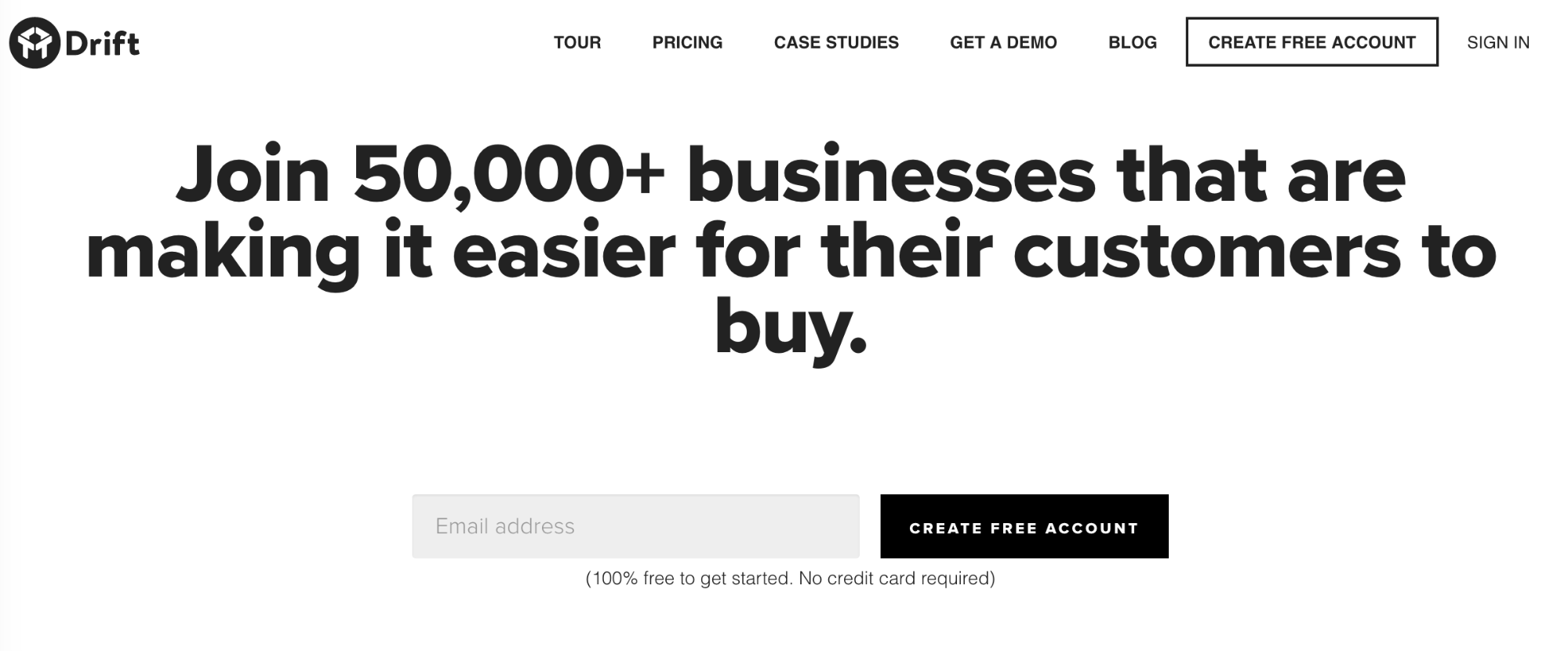 Nobody likes to wait for an answer, and with Drift your prospective clients in different time zones won't have to.
Drift employs what they call "conversational marketing" in order to ensure that your prospects get the information they need — when they need it. They use chatbots in order to:
Qualify site visitors

Identify which sales rep a prospect should speak with

Automatically books meetings
All this, for the purpose of eliminating the use of forms and other impersonal marketing tactics. But the biggest perk is that it serves your clients on the other side of the world, even when you're asleep.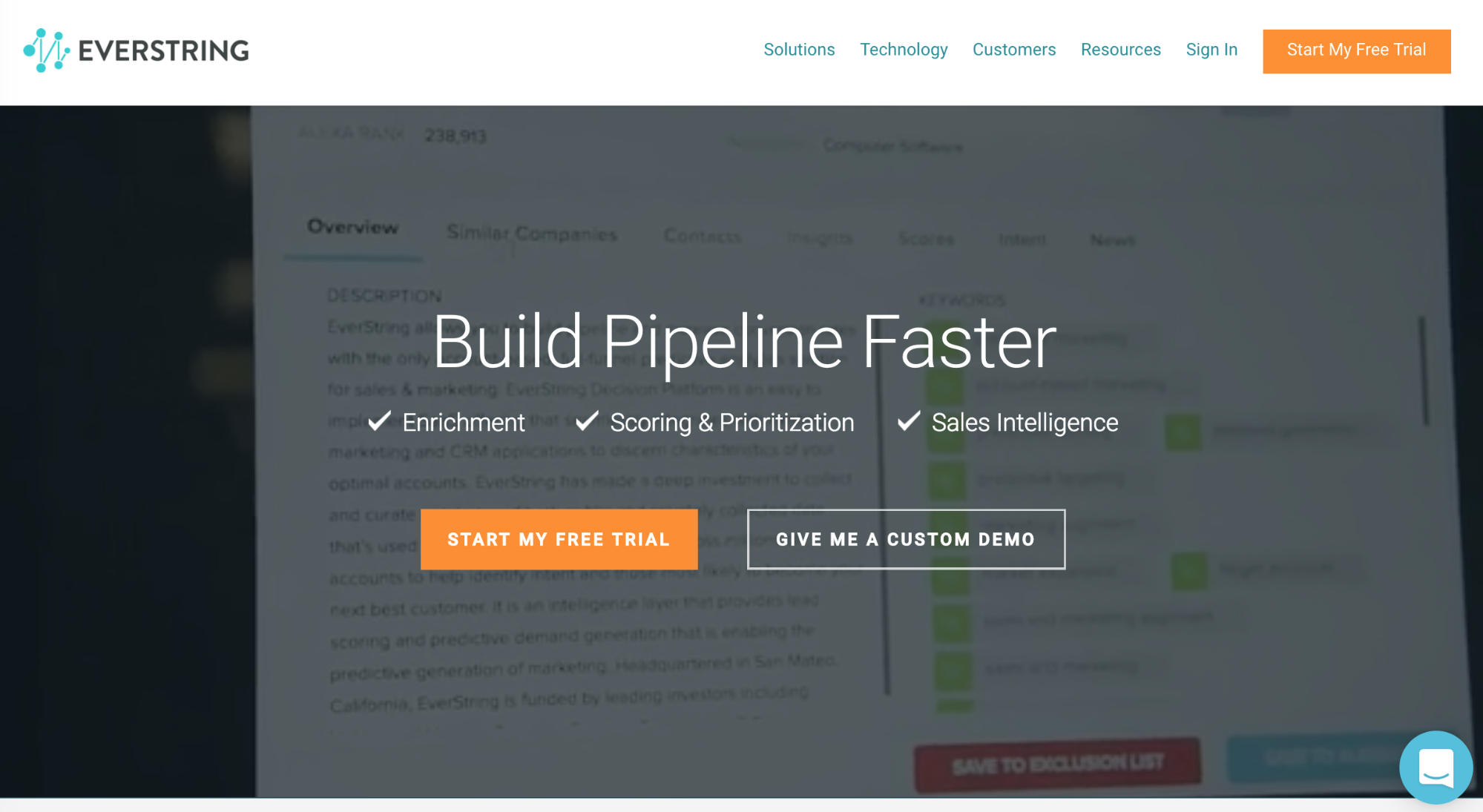 Everstring uses the power of predictive marketing in order to help companies expand into foreign markets more effectively.
Instead of blindly expanding your business without consider the risks when entering a new market, predictive marketing allows your business to adopt a more targeted foreign market entry strategy. It does so by analyzing thousands of data signals to help you determine which accounts to target based on their compatibility with your business.
The Everstring platform is powered with Artificial Intelligence (AI) and machine learning to enable you to:
Reduce time spent prospecting

Score and prioritize accounts in conjunction with your CRM or marketing automation platform

Boost your demand generation efforts with AI account intelligence
Executing Your Foreign Market Entry Strategy
The above tools are just a few of many out there to help ease your business endeavor. To properly execute your foreign market entry strategy, you'll want to also consult with professionals who have experience helping with B2B company market penetration.
Are you interested in learning more about how to enter a new market and take your business global? Download our free ebook "A 4-Step Growth Strategy for Entering a New Market" for all the information you need regarding marketing, planning, and global domination.