Launching your own startup can be a very fast-paced and overwhelming initiative, but without an organized strategy in place, your long-term goals become unattainable.
Especially when preparing to enter a new market, you have to sit down and ask yourself: Am I 100% prepared for this endeavor? In what areas am I most vulnerable? How knowledgeable am I in this new industry? Is my business financially prepared for potential losses?
Before penetrating a new market, make sure that your startup has seriously assessed its position and prepared itself for a challenging road ahead. Consider these six crucial steps to prepare yourself, your business, and your team.
1. Assess your business thoroughly
Similar to taking a personal inventory, it can be challenging to look at yourself (or your business) in the mirror and identify the true flaws and advantages.
Especially when the startup is your "baby", it's hard to recognize and accept its downfalls. But, running this analysis is crucial to predicting your company's success in a new market.
Ask yourself: Do you have the financial backing that will allow you to make small market penetration mistakes without serious, enterprise-threatening consequences? How prepared is your team?
Having a thorough, realistic understanding - free of bias - can be challenging for a founder, but without it, you're walking into a new market vulnerable and naive. Be prepared on this front, even if it's hard.
2. Determine if the timing is right
Momentum and excitement aside, it's not always the right time to penetrate a new market. Even if your company is financially prepared and your staff is trained, it doesn't mean that the industry is ready for you.
Before entering, it's crucial to pay attention to market trends and identify patterns taking place to determine if your strategy is following an appropriate timeline.
If you enter the market but your target audience isn't ready or interested in your products at that time - due to a current event, industry fad, a crisis, or a change in government regulations - you're suddenly at risk and vulnerable to failure.
Avoid this position by assessing the industry thoroughly long before you make the move. It can be helpful to look at other other companies within your industry who have failed or succeeded at penetrating new markets and trying to better understand their strategies.
Contact them and ask about the circumstances of their move: did timing have anything to do with it? Did they wait for a particular trend, change in regulation or current event to take place?
Gathering as much information as possible based on others' experiences will help you make better judgment calls and plan your move more strategically.
3. Research your new target demographics and competitors
This one seems obvious, but you'd be shocked to know how many startups are caught by surprise by their competitors. While you can't predict every move they're going to make, you should have strong enough intel to prepare a thorough strategy that will allow you to stand out and be better than them. If you're not doing this, then what's the point of entering? What's your competitive advantage?
Make sure that you're done your competitor analysis and are ready for any curve balls thrown your way so that you can differentiate your offering, solve problems, and gain the right attention.
A powerful tool for identifying your direct competition is SEMRush. This tool allows you to uncover your competitors' marketing and advertising strategies, view their SEO performance, and discover where the majority of their traffic is coming from.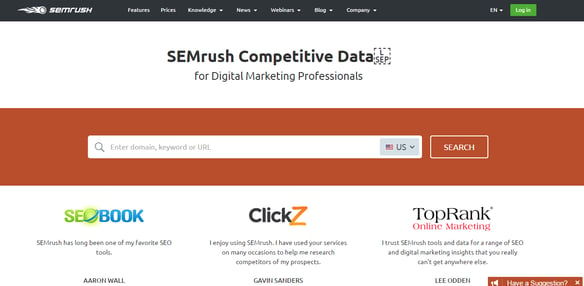 Same goes with your target demographic - if you aren't fully aware of who these buyer personas are, then you aren't ready to sell to them. Make sure that you have done a thorough analysis in order to attract relevant leads and cater your marketing efforts towards your ideal customers. Once you have completed your research, you can use tools like MakeMyPersona to take you step-by-step through the buyer persona creation process.
4. Develop a market entry plan
Do you have great ideas, a long task list, and long-term and short-term goals in place? If so, you're doing the wrong thing. Entering a new market is all about details, looking ahead, and taking appropriate action that will drive you toward success. This requires a thorough, foolproof strategy in place that will keep your company from landing in a vulnerable position. Make sure that you have a strategy that addresses every concern - from human resources, to financial, to market predictions - and actionable ways that you can combat and move forward with your plans.
If you're not the person to develop that strategy, be honest with yourself and do what's best for your company: assign the task to someone else. Whether it's someone in-house or an expert consultant, make sure that this step receives a tremendous amount of attention and care. It could make or break your business.
5. Set goals and calculate the project cost-benefit
Of course, a substantial part of any market entry strategy is the cost-related impact. You should have clearly defined steps and milestones for your market shares, sales targets, and stakeholder involvement. It should also include an estimated number of customers needed to turn a profit, which can be calculated based on the overall market range (geographic location, age, gender, ethnicity, etc).
Essentially, you always want your initial conversion rates to remain conservative against the market range to ensure steady, consistent growth. Otherwise, if your set conversion goals exceed the market range, your chances of success are fairly low.
6. Run tests in a small part of the market to see how it goes
Luckily, you don't have to jump into anything with just predictions - you can actually test it to get a better sense of its potential for success.
Try running a pilot launch within a small section of your target market with carefully defined variables. These variables will ensure that the section is large enough to give you accurate insights but not so large that it requires more substantial resources.
With this small test, you can better define important milestones that you should be aiming towards and places that you can improve before fully entering the market.
In order to gauge market demands within specific geographic locations, you can utilize tools like Google AdWords, Facebook Audience Insights, and Twitter Analytics to see how specific demographics respond to your content.
Moz also offers a tool to analyze your Twitter presence called Followerwonk. It helps you find influencers, compare your presence to that of your competitors, and optimize your activities to drive growth.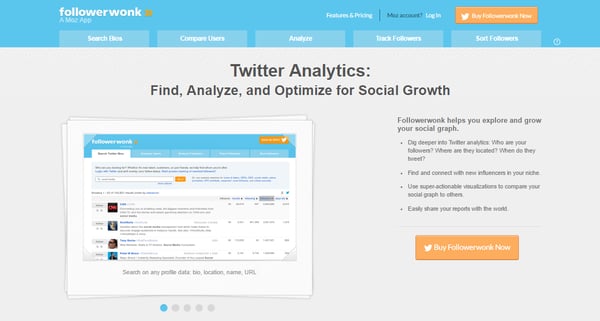 Do you want more tips for how to prepare your B2B tech startup for entering a new market? Download our free checklist with all the steps you need to take for a successful market penetration.