Instagram may have over a billion monthly users, but many B2B businesses still like to think of it as something that's only useful for B2C brands. However, that's not the case, and the numbers back this up.
The simple fact is, decision-makers in the businesses you're trying to reach are on Instagram, and if that's not enough, there are also 25 million businesses that are active on the platform. In fact, some of the best business accounts out there are run by B2B companies such as Hubspot, Mailchimp, and Shopify.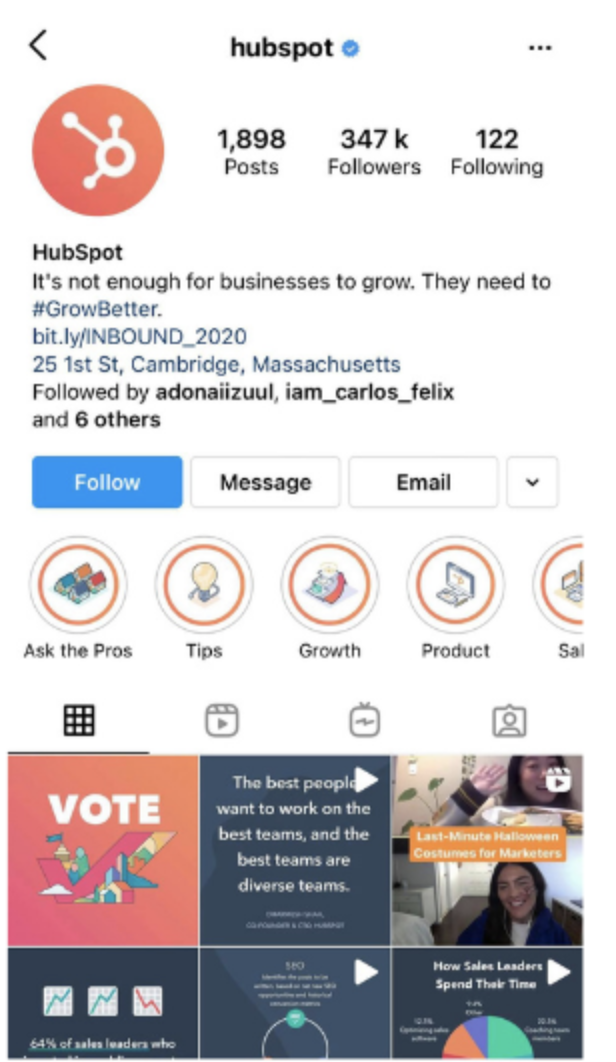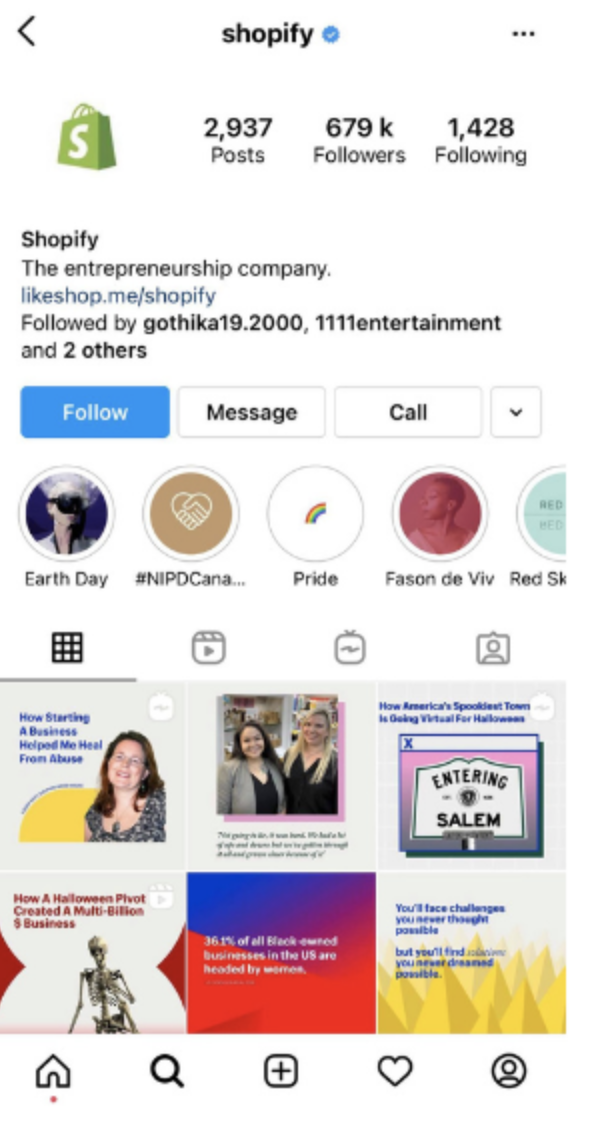 If these companies are using Instagram to expand their brand, then there's absolutely no reason yours can't too, so it's time to set up your Instagram business account.
Start with Clear Goals
One of the difficulties businesses have with social media is that they "dabble" in it. They'll put out a few posts here and there, and when they don't see the results they expect, they write it off as a loss.
If you're going to build your brand through Instagram though, you have to have clear goals and a plan that's going to help you achieve this.
Understand that your Instagram audience is completely unique, so don't just copy your other social strategies. Ask yourself what content is going to resonate with your Instagram audience and how you can go about producing it.
Instagram is about showing, rather than telling, which means your messages might be much more subtle than on other mediums. Many brands choose not to put their products front and center in their posts, choosing instead to focus on company culture, telling a story, highlighting customer successes, or using insights to inform.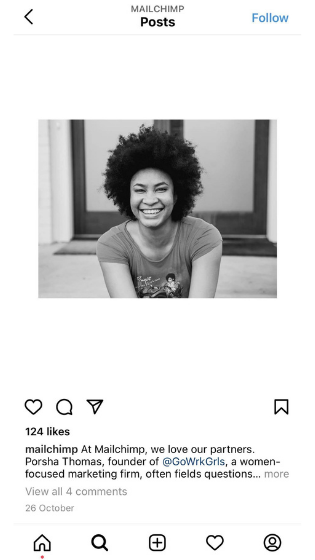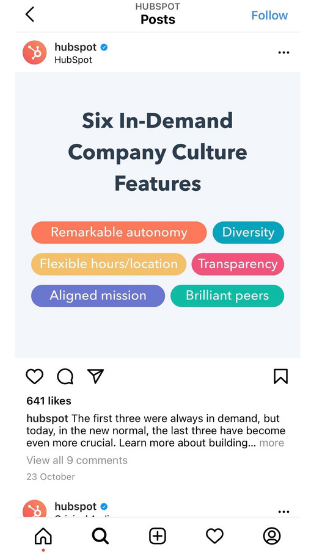 Once you've set up your business account, it's time to put in the hard work to understand your audience and set your goals accordingly. It's important to be aware that the main goal of your posts might not be promoting your product, instead, it's more likely to be about putting your brand in people's minds and building affinity with your followers.
Quality Matters
There's no point posting for the sake of it. If you're going to post something, then it's got to help you to achieve your goals, and to do this it's going to have to be of high-quality.
Instagram is a place where people get to see the human element behind your brand. In the same way that when you make a personal Instagram post you want to show yourself in the best possible light (think about all the filters,) you have to do the same with your business.
You're not trying to trick people, but of course, you want to show the best side of your business. If you're just snapping images without much thought and writing a token caption then this isn't going to do the job.
The competition on social media platforms such as Instagram is unbelievably fierce, so if you're not being original and investing in quality, then your posts are going to disappear into the ether. If it comes to a choice between quality and content, always focus on fewer posts that show off your unique business culture and are geared towards your goals.
Instagram is a Type of Search Engine
The explore button is a big feature on Instagram that's used 200 million times a day.
People spend so much time on Instagram, so it's a natural place for them to search for information like they would on Google. This means your business has an opportunity to show up in these searches, if you're taking care of your SEO basics.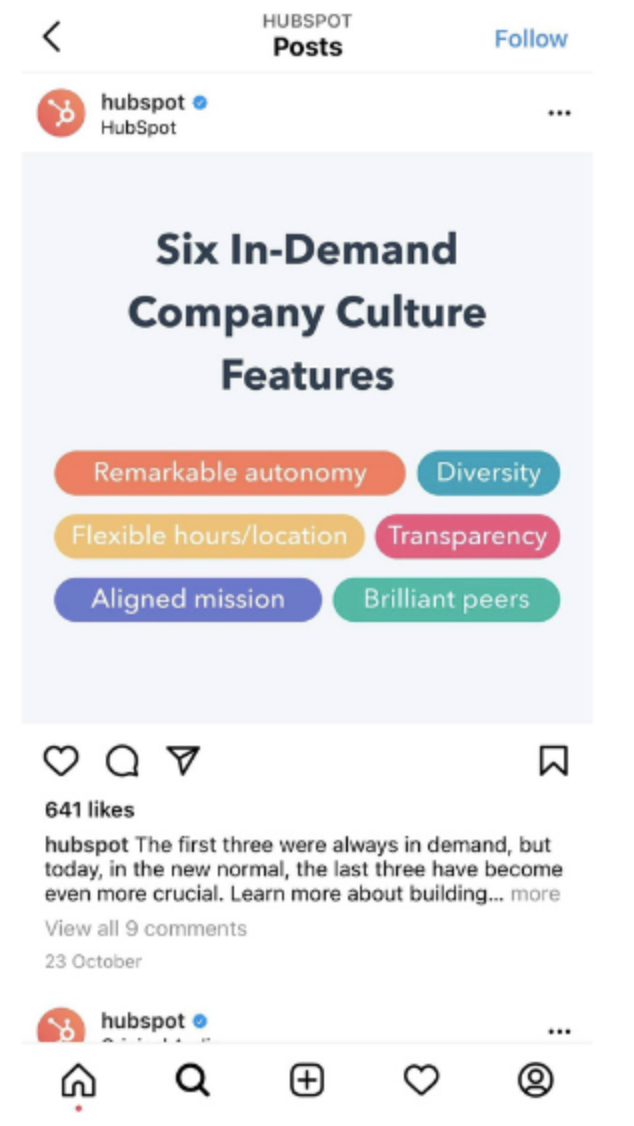 As we mentioned in our article on LinkedIn SEO, you've got to make use of all the "real-estate" the social platforms afford you and this means doing the basics well:
Fill out your profile completely
Use accurate hashtags to help people find your posts.
Make use of captions and include secondary keywords.
You might be the biggest brand in the world in your industry, but Instagram can't know that unless you signal to them what your company is about. You have lots of opportunities to do this, but many businesses neglect this step and miss out on featuring in the search features.
Make Use of the Tools Available
Instagram gives you lots of tools to share your story and give people an insight into your business and the people behind it. Like with any story, this leaves lots of room for creativity, and this is your opportunity to stand out from the crowd.
Explore these Instagram filters and work out how you can use them to boost your brand:
Stories
Live video
Promotion
Filters
Gifs
Music
Reels
Instagram TV
Options like live video are great ways to give people an authentic look at what your business is all about and connect with you on a personal level. Business often isn't about what, but about who. Everybody can put products on a website and hope they sell, but your story is unique and people can identify with this.
When you show people your story in the right way, then you build brand loyalty and create customers. They might not go through your link that minute and buy, but when they think about "IT services" for example, you're going to be the first people they think of.
Analyze to Optimize
Like with anything in digital marketing, there are always ways to optimize and improve your performance. Just as with other social media platforms, Instagram gives you a wide array of data to help optimize your strategy.
It's important to remember with Instagram that you're not necessarily at the pointy end of the customer journey where you're going to see a massive spike in sales. Instead, your at the beginning of the customer journey where you're introducing your brand to people and entering into their consciousness.
From here you can build brand loyalty without someone necessarily becoming a customer, but the important thing is that when they are ready to make a purchase, it's you they turn to. When you're doing this on a large scale, which is absolutely possible, then you're eventually going to see big results at the business end of your customer journey - sales.
Takeaways
Instagram is a brilliant place to build your B2B brand and reach a huge audience. Each social media platform is slightly different, and while some will say that Instagram isn't a good platform for B2Bs, its story-telling nature lends itself to amazing branding which works whether you're in B2B or B2C.
If your business isn't on Instagram yet, and you're looking to expand your social activity, then this is a wonderful opportunity. A billion people are on Instagram, and a lot of these people are going to be important decision-makers in your industry.
With a concerted effort, good goal setting, and some creativity, you can be reaching these decision-makers and forming relationships, so it's time to embrace this social media behemoth.