With each new year, we find ourselves in a period of introspection and reassessment: about personal resolutions as well as professional advancement. While 45% of Americans usually make New Year's Resolutions, and another 17% infrequently make them, we all tend to focus our efforts in the same realms: losing weight, getting organized, and saving money top the list.
On the professional side, the new year brings a perfect opportunity to get organized, improve processes, and find ways to simplify and declutter.
We are examining SEO tools in 2018 that make the optimization process simpler and more efficient while creating effective results.
These are the 25 best SEO tools in 2018 we recommend checking out. Some you may already know (and use!) and some may be new to you. And while you certainly can't (and shouldn't) use them all, you should check them out and find the ones that are right for you.
1. Advanced Web Ranking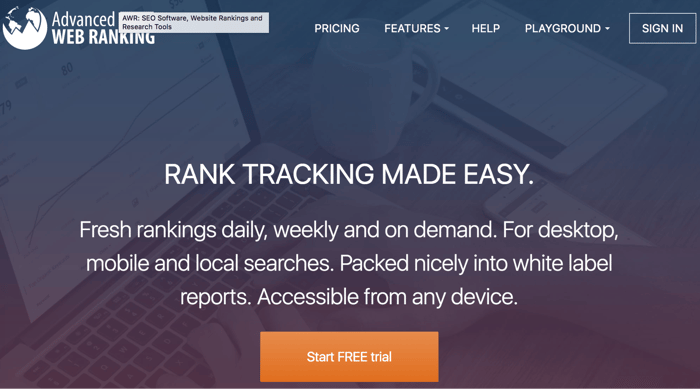 This is a SERP white label tool great for local and mobile rank tracking, competition monitoring, and creating white labeled reports. All of these features are available in an easy-to-use interface. Pricing ranges from $49 - 499 per month, depending on the number of keywords and shared reports. More Info >
2. aHrefs
This is a great tool for checking backlink data. The tool can show links (including new and internal), linking domains, anchors, and best pages of a domain. It can help with link discovery, diagnosing link problems, and also identifying lost links. Prices range from $99 – 999 per month. More info >
3. Authority Labs
Check out this tool if you're looking for an automated SERP tracking tool to track campaigns, competitors, and local rankings. Monthly pricing ranges from $49 – 450. More info >
4. Buzzstream
A great tool for the outreach, link-building, and buzz generating parts of SEO. It helps research industry influencers, track communications, and delegate to members of the team. Pricing ranges from $99 – 999 per month. More info >
5. Cognitive SEO
Provides backlinks analysis, content audit, SERP results tracking, and competitive analysis. Plans range from $99-999 per month. More info >
6. Feed the Bot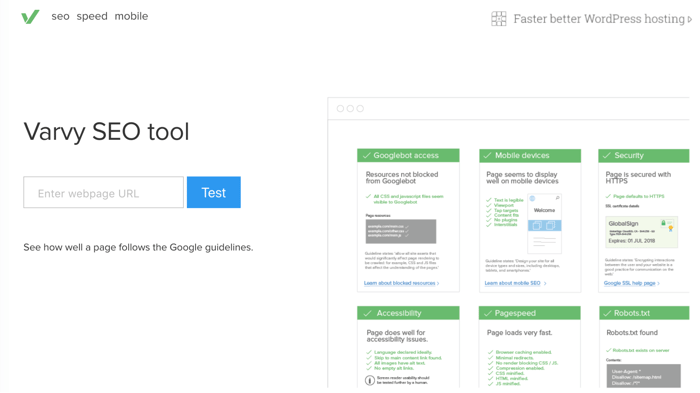 This tool examines sites (for free) to determine if Google webmaster guidelines are being followed. Try the tool >
7. Link Research Tools
This service relies on big data and provides many tools for SEO. From competitive research and link risk management to site audits and backlink profiling, there are plenty of options to meet every SEO need. The cost ranges from 299 – 2,499 EUR per month. More info >
8. Linkdex
A SaaS platform that provides ranking intelligence, visibility, entity research, website analysis, and content strategy. Pricing start at £600 per month, but actual packages are customized based on customer needs. More info >
9. MajesticSEO
This tool can help audit websites and report the findings, find influencers, detect backlinks, research keywords, and more. Prices range from $49 – 399 per month. More info >
10. Megalytic
Get help to easily create, manage, and deliver professional reports on website and digital marketing performance. Pricing ranges from $39 – 399 per month. More info >
11. Oktopost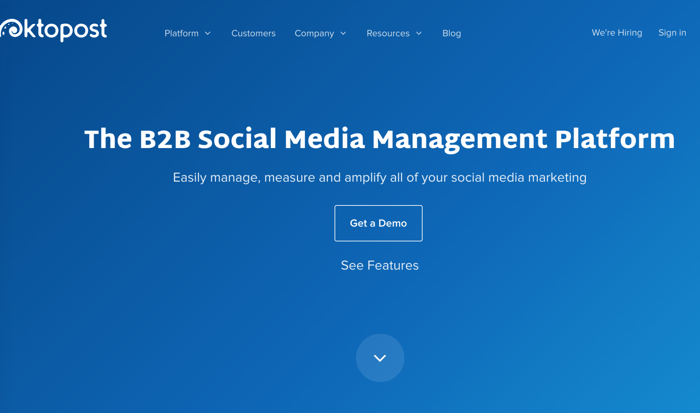 This platform handles the social media aspect of search engine optimization by streamlining the publication, management, and measurement of social messages and updates. More info >
12. SERP Marker
SERP Marker is a powerful rank tracker created by SEO professionals. It's easy to use interface you can access historical charts of your ranking, individual keyword charts, and competitor comparison charts. Pricing ranges from $8.95 - 99.95 More info >
13. RankRanger
This one is great for keyword rank reports, as well as site traffic, landing page performance, and market reach. Packages range from $69 – 199 per month. More info >
14. Screaming Frog SEO Spider Tool
This tool allows you to quickly analyze, audit, and review a site from an onsite SEO perspective. It can be downloaded for free, but a license costing £149 per year removes the crawl limit and allows you to access all of the configuration options. More info >
15. SearchMetrics
Provides enterprise-grade analysis, recommendations, forecasting and reporting for SEO and Content Marketing activities to increase visibility, relevance, and revenue. More info >
16. SEMRush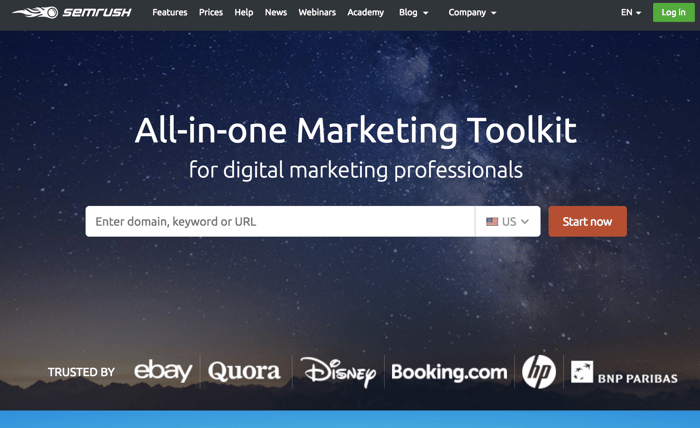 SEMrush helps in researching how competitors advertise similar products and enables you to search trends, competition, and dollars spent by your competition. Pricing start from $99 More info >
17. SEO Clarity
Offers site audits, page-level content analyses, mobile monitoring and analysis, local search optimization, competitor insights, link managing and monitoring, and much more. More info >
18. SEO Power Suite
Monitors 329 search engines and compares your rankings to 10 competitors, analyzes 50+ backlink factors, suggests keywords from 19 different tools, provides site audits and content optimization, and much more. Pricing is $299 for a professional license or $699 for an enterprise-grade SEO version. More info >
19. SEO SERP Workbench
This is a simple and powerful Google Chrome extension that quickly checks the positions of multiple sites for each keyword in many countries. The tool is free. More info >
20. Seoptimer
A quick and simple website review and audit tool. It provides suggestions for improvement of on-page SEO and tests subpages for free. Try the tool >
21. SeoTools for Excel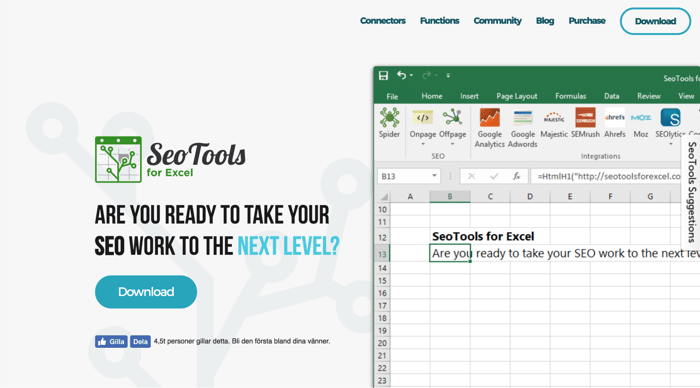 An Excel add-on that can be used for on-page analysis and debugging, monitoring and analyzing backlinks, domain research, Google Analytics data, and much more. The tool is 89 EUR per computer. More info >
22. Traffic Travis
This is another free tool that is quite valuable. It enables you to perform a full SEO health check on any website and uncover technical mistakes. It includes a way to check SERP competition, provides a competitive analysis and backlink research. The free download requires you to register. More info >
23. SERPFOX
SERPFOX is a search engine tracking tool that crawls thousands of search engine results pages to report the most accurate picture of your rankings for you. Pricing ranges from $10-35 More info >
24. Web CEO Online
Offers marketing analytics, link building, site audit, and social metrics tools. There is a free version and other plans starting from $99 per month. More info >
25. AntRanks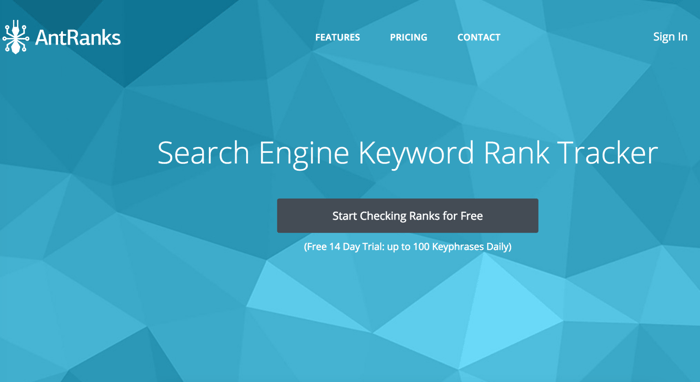 Antranks offers comprehensive automated SEO reporting about the your website's SERP ranking. It's seamless interface and easy to read visuals make tracking your website's SEO progress a breeze. More info >
These tools run the gamut. Some are all-inclusive online marketing systems, while others perform specific SEO tasks; some are industry leaders, while others are exciting newcomers; some are free, while others costs thousands of dollars per month.
Make a resolution to look into them. You may find a couple that make your work quicker and easier and enable you to produce greater results. Of course, SEO is critical to your business and while tools help, they can never take the place of a personal optimization team of experts who can strategize, plan, execute, create, implement, track, and monitor your SEO initiatives.
Are there any tools you have used and love that we missed?
Please let us know in the comments below. Happy SEOing!
Contact KeyScouts for a free SEO consultation or download our eBook on how to conquer B2B SEO.
Ready to speak to someone?