SEO is constantly evolving. Even just recently, Google announced its latest SEO update, BERT (Bidirectional Encoder Representations from Transformers). The goal of this update is to offer more relevant search results, better "featured snippets," and to place emphasis on longer, more conversational queries. While BERT currently only affects 10% of searches in the U.S., it's a big enough change that content creators have to keep up, and so too must your SEO tools.
For example, under the most recent SEO updates, you need a tool that can:
Better understand long-form search queries
Optimize for mobile, since 90% of all searches happen on mobile phones.
Help you gain quality backlinks on high domain authority websites.
Find you better long-form keywords to optimize your content.
To help you out, we've collected our list of the top 11 SEO tools to add to your 2020 Martech stack. Each of these tools provides something valuable for a successful SEO strategy. You are probably familiar with the most popular SEO tools such as Google Search Console, BuzzStream, Moz, Screaming Frog, Yoast, SEMrush, and AHref, just to name a few. So, in this article, we'll try to cover some other amazing tools and capabilities you probably never heard of. Check them out:


Google is the main search engine for the world, so it's essential to know how well you follow Google guidelines for every page on your website. That's what the Varvy SEO Tool does. Enter your URL, and Varvy will tell you if you're providing Googlebot access, displaying well on mobile, providing the right security and accessibility, loading quickly, and more. Best yet, you're told exactly what's wrong so you can make adjustments.
Unique features include:
Page speed optimization tips for any URL you provide
Mobile SEO checker to make sure your mobile site isn't experiencing any SEO issues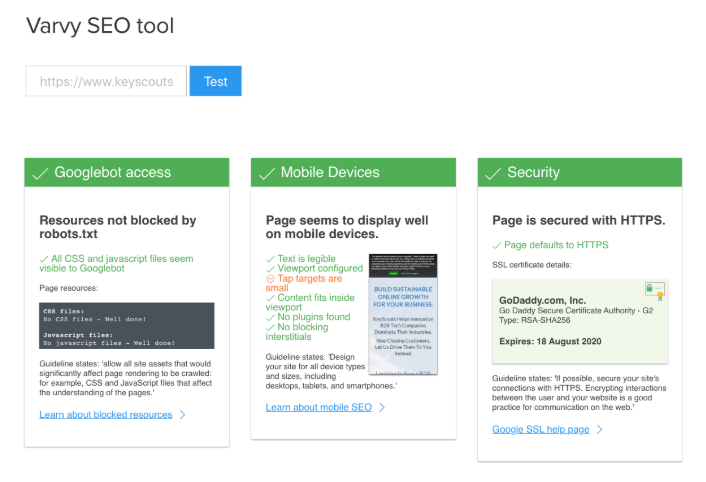 If you're looking for a free online tool that tells you the strength of your website, the HubSpot Website Grader is it. You simply enter your website URL, and the SEO tool crawls your site to give you a simplified score about your website performance, mobile performance, SEO, and security. You can dive deeper into each category to see why you received the score you did and to learn how to make the necessary improvements.
The website grader gives you a performance grade based on these categories:
Performance

Page size
Page requests
Page speed
Browser caching
Page redirects
Compression
Render blocking

Mobile
SEO

Page titles
Meta description
Headings
Sitemap

Security
Tips for what to do to improve your grade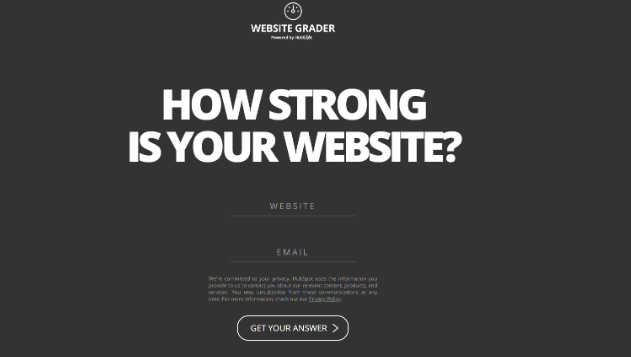 Check out your competitors' best-ranked keywords with SpyFu. You can search the most profitable keywords and ads for paid and organic search, so that way you can market better. Search any domain to see how they show up on Google for every keyword they've purchased on Google Adwords. This helps you increase your own website traffic and monitor your website rankings for Google, Bing, and Yahoo.
SpyFu is an alternative to SEMrush that lets you:
Perform PPC competitor research
Perform SEO competitor research
Perform keyword competitor research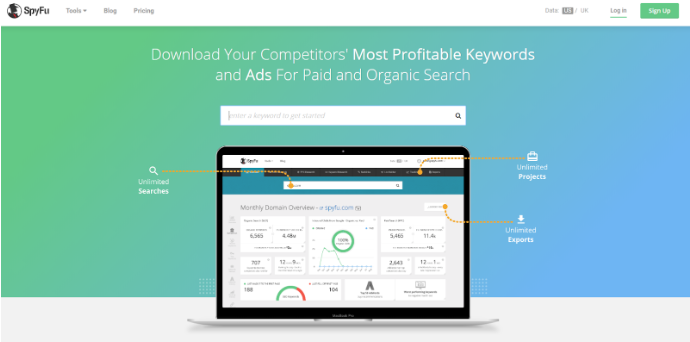 You probably heard about Ubersuggest but version 7.0 introduces some interesting features so we figured it should be on our list. Ubersuggest scrapes data from Google's Keyword Planner to provide search volume, CPC, and level of competition. And you can input your website URLs and get domain metrics about your keyword usage. So, based on the URL or keyword you enter, Ubersuggest can give you:
Domain overview
See top-ranked pages for specific keywords
Get keyword suggestions
Receive relevant content topic ideas
See backlink data
The most recent version of Ubersuggest offers the following improved benefits:
More keyword data

Percentage of the searches per mobile or desktop devices
Percentage of clicks on the SEO or paid results.
Percentage of the searches based on age ranges.
Get this data for all countries and for almost all of the keywords within the Ubersuggest database.

More backlink data

Get statistics on historical backlink data.
See if your site is growing the backlink and referrals count or declining.
See the new and lost link count for your site on a daily basis.
Better traffic estimations

Monthly search traffic
The number of keywords a domain ranks for
Top pages based on link and traffic count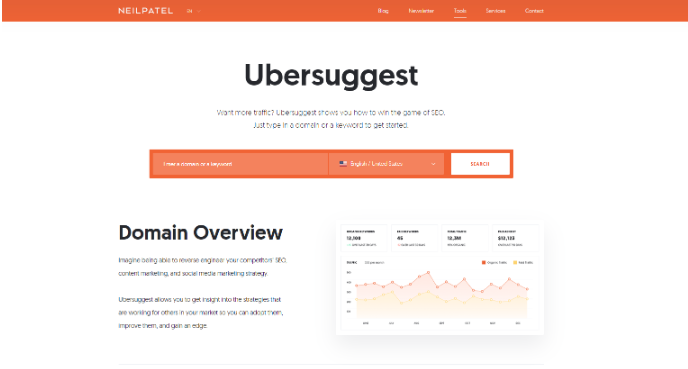 Can you rank first on any search engine for a particular keyword? That's what CanIRank is all about. It is an incredibly simple tool that tells you how competitive keywords are so you can work out the probability that you'll rank for a specific search term. If you can't rank, the AI-based tool will offer suggestions for better target keywords so that you have actionable next steps.
CanIRank specifically helps with the following:
Keyword research
Keyword difficulty
SERP Analysis and Rank Tracking
Competitor analysis
SEO tasks lists developed based on the data
CanIRank guarantees customers that, within 30 days, they will be able to:
Find "low-hanging fruit" keywords that should be easy to rank for
Appear on the first page of the SERPs for keywords that they score above 80%
Receive SEO recommendations that will not result in the site being penalized by search engines.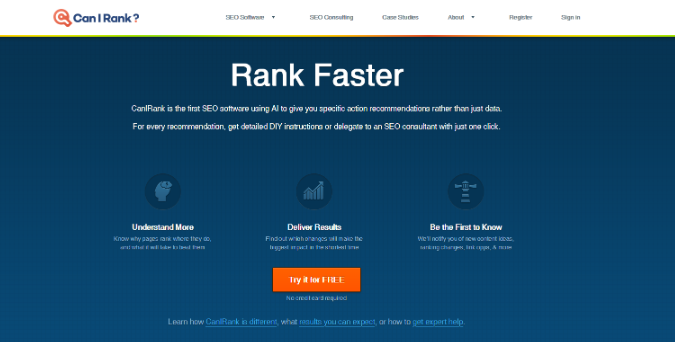 Serpstat provides keyword research, rank tracking, backlink analysis, and site audits for your website and the websites of your competitors. Some of its most powerful SEO tools include the ability to create keyword clusters and perform text analytics. It's an all-in-one SEO tool that helps you understand how you're performing.
Serpstat features include:
Keyword research
Search analytics
Advertising analysis
Content marketing ideation
Competitor research
Rank tracking
Market intelligence
On-page audit
Reports and infographics for data visualization
API for integrating Serpstat into your own reporting system
Backlink analysis

Ontolo helps you crawl prospects and upload lists from any CSV file so you can make advanced queries and find exactly the type of prospects you want that will most benefit your marketing campaign. You'll get contact information, social media accounts, pages, and outbound links for each prospect so you can perform better link building.
You can use Ontolo for:
Link building
SEO
Content
Social media
Competitor analysis
Advertising
And so much more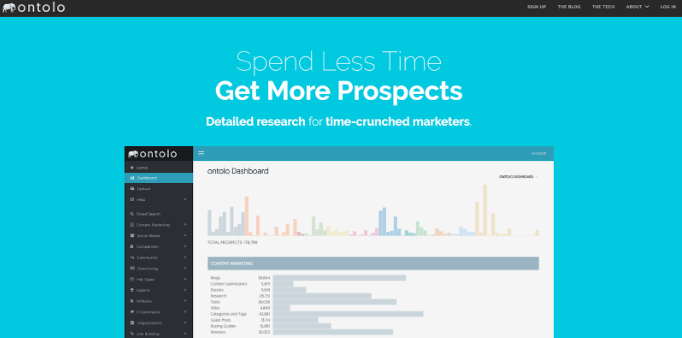 Panguin is a free tool offered by Barracuda Digital. It is designed to help you find out if you have been affected by updates to Google's algorithms. If you have seen a sudden rise or fall of your ranking in the SERPs then it is possible that your site has been impacted by the updates, and this tool will help you check and verify that and determine what to do next.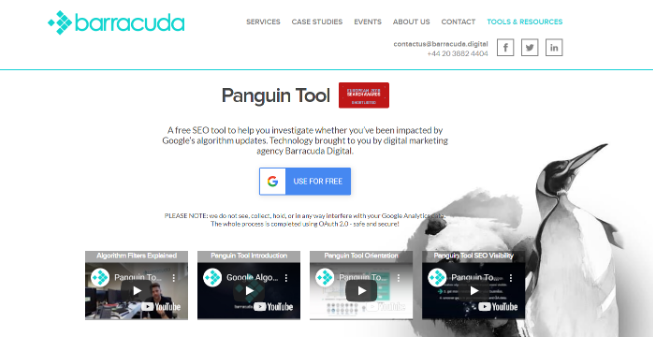 Answer the Public is a tool that will help you with your content ideation process. It breaks down data to present you with a holistic view of relevant questions people are asking online. This gives you an idea of the motivations, desires, and goals of your buyer personas, which in turn will help you better answer questions asked by the public through useful, engaging and relevant content.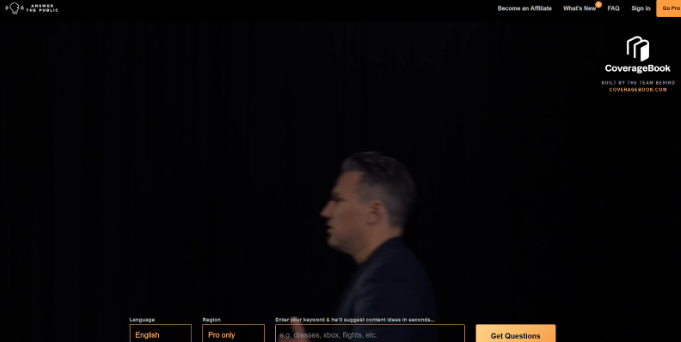 Surfer uses data to help you improve your on-page SEO and rank higher in the SERPs, instead of just following industry standards. They offer 3 main features:
Their SERP Analyzer helps you find optimal keyword density, perform competitor analysis, and discover link building opportunities.
Their Content Editor helps you right perfectly optimized content.
Their Keyword Research tool can help you find new topics and keywords and analyze them to predict performance.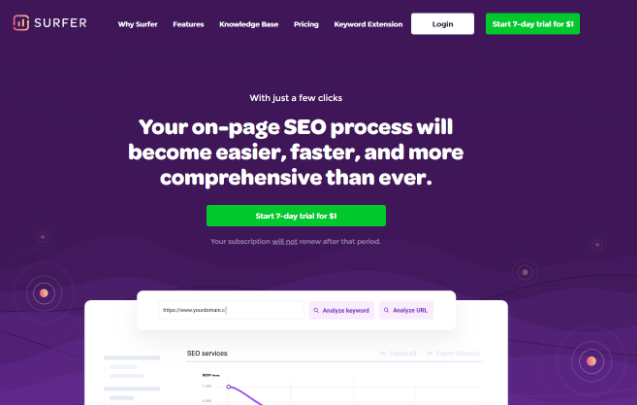 IMWP is a free SEO tool. This tool can help you check if your website has been penalized by the search engines, like Google, in a fast and secure manner. It is a super simple tool to use. First, you enter your website URL and then wait for the results. Apart from checking your SERP positions, IMWP can also check if the "Robots" meta tag and robots.txt file are correctly implemented on your website.

Conclusion
SEO is a whole new ball game in 2020. It's not as simple as choosing a few keywords and creating a website. You have to worry about performing well on mobile devices, getting the right backlinks, beating your competitors when it comes to search queries, and more. And you need SEO tools in your technology stack that can handle everything that Google, Bing, and Yahoo require.
All of the tools outlined above can help you enhance your SEO, and a combination of the tools can ensure that you don't miss a thing. However, we know that implementing 15 new SEO tools can seem intimidating; that's why KeyScouts is here to help. We are experts at SEO and are already using the best tools out there to make sure that our clients have the best results possible. Contact us today to take your SEO to the next level in 2020.