There's never a quiet day at a startup, but that's even more true when you're looking to secure your next round of funding. You've got to be at the top of your game, chasing success in all areas of the business.
That's why many startups turn to various tools and services to help them in a wide variety of domains. But there are so many out there that it can be hard to figure out which ones are worth it.
We've done the research for you, and have found the top ten tools to take your startup to the next level in 2017. And better yet, most of these tools have a free trial or basic package, so you can check them out for yourself!
1. Spectoos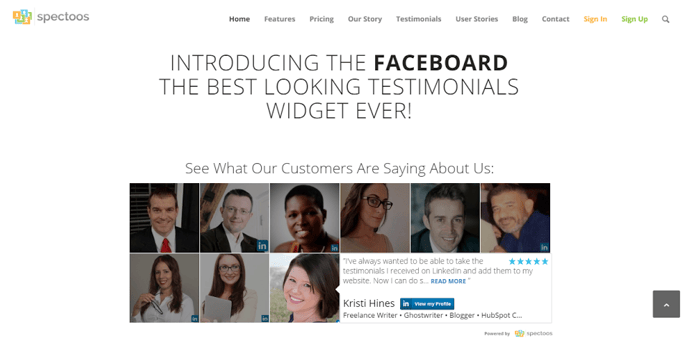 Increase conversions, generate more leads and boost your credibility with the Spectoos Faceboard widget. Incorporating testimonials into your site is not a new idea: we know that potential customers rely heavily on reviews and the word of others. What Spectoos can help you achieve is turning that into a water-tight lead generation and conversion machine by boosting your SEO ranking, aggregating quality and verified testimonials, and providing you with analytics to help you make sure your best-performing testimonials are working for you to their fullest potential. With five package tiers you're bound to find something right for your company - and you can start with the free version to try before you buy.
2. HubSpot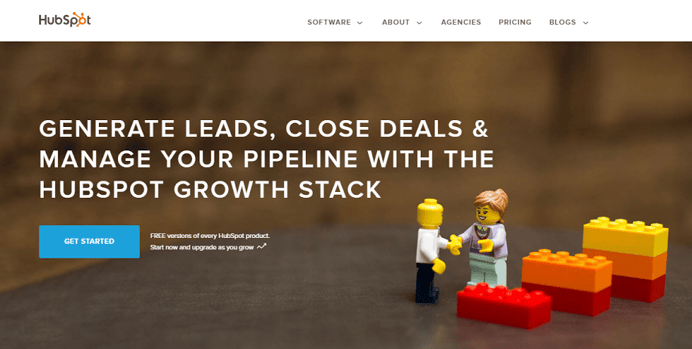 Streamline your CRM, marketing, and/or sales processes with HubSpot, the three-pronged "growth stack". The (free) CRM platform manages your pipeline, giving you the insight to grow and track it. Connect it to their other tools for the full package: the marketing platform lets you create, automate, measure and optimize the relevant processes (like email marketing content campaigns), while the sales platform allows you to seamlessly scale up.
For more information about working with HubSpot, get in touch with us.
3. Exit Monitor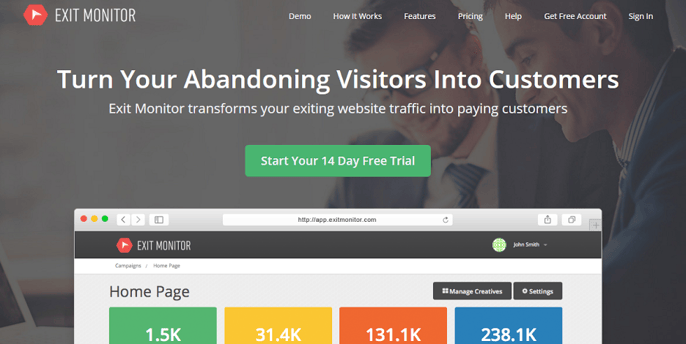 Turn that frown upside down by converting abandoning visitors into leads and customers. Using their visitor behavior learning algorithm, Exit Monitor are able to display a targeted offer to your visitors who are about to abandon your site. You can be closer than ever before to providing offers at the right time to the right people. And if you want to see it in action, you can check out the simple and smart system on their site. When you're ready, start a two week free trial to see how it works for you.
4. Streak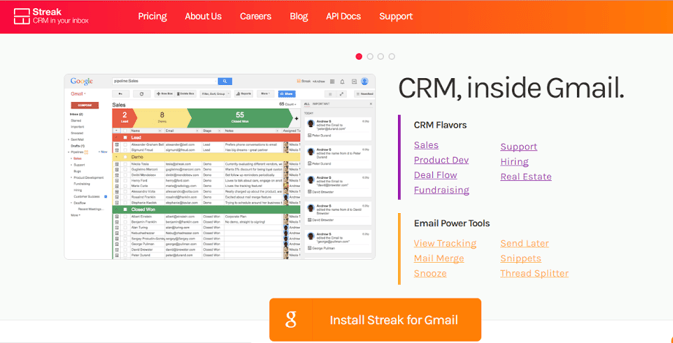 Putting CRM inside your inbox (meaning, Gmail), Streak enables you to run several parts of your business in one place and with ease. All you need to do is install a the Streak Chrome extension, and you'll be able to replace several external systems with a personalized bumper version of Gmail. With two subscription tiers for businesses, you can try the corporate package for two weeks before making any decisions.
5. Brand24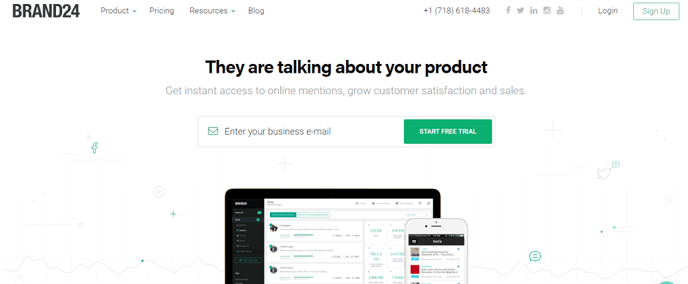 Track your brand and what people are saying about it in real time with Brand24. The platform will give you instant access to online mentions of your product or company, as well as the ability to seamlessly respond, provide customer support, and identify new leads. With three different paid plans, you can ease your way in with a 14 day free trial.
6. Crowdfire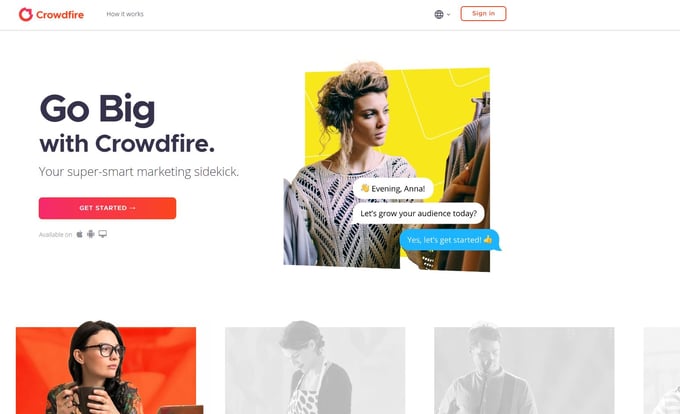 Crowdfire is a mobile app that helps you manage your social media marketing and helps you grow. It is the solution for startups hard-pushed for time and resources: after an onboarding that involves connecting all your social accounts and setting goals, a few minutes a day can bring you dramatic results. Crowdfire finds the right content for your users and posts it at the optimal times in order to maximize your growth potential. Try it out for free before deciding if you want to move to a paid plan.
7. Sumome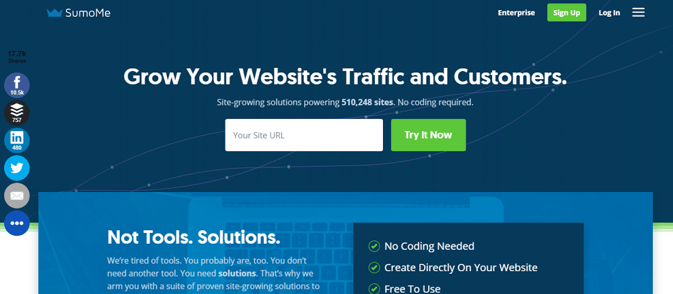 A suite of solutions aimed at growing your traffic and following as well as tracking your success, Sumome helps you optimize your website directly, with no coding necessary on your part. Improved landing pages, pop-up boxes for signups and smart bar reminders are all part of the Sumome package, and you pay only for what traffic your site uses. You can even try the basic package for free (although you won't get the real deal).
8. Google Analytics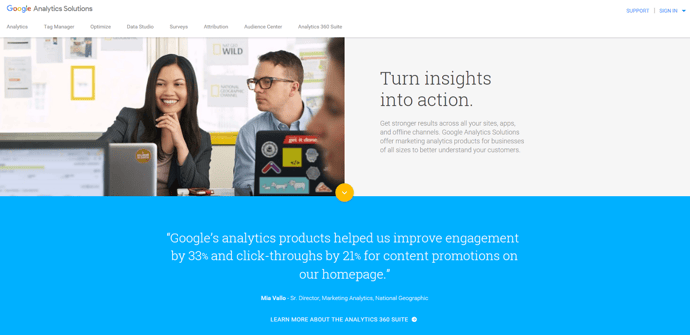 Google Analytics is the go-to platform for analysis of your site's traffic. Their system lets you easily learn about your audience, and is pretty much a must-have solution for any startup looking to make smart, informed decisions. Tailor your dashboard(s) to your needs, identify your most successful campaigns, locate your visitors and understand how they are using your site, uncover your top content - the list goes on.
If you want to go ahead and use Google Analytics, you can start out slow with the Standard version before shelling out for the (much improved) Premium.
9. Moz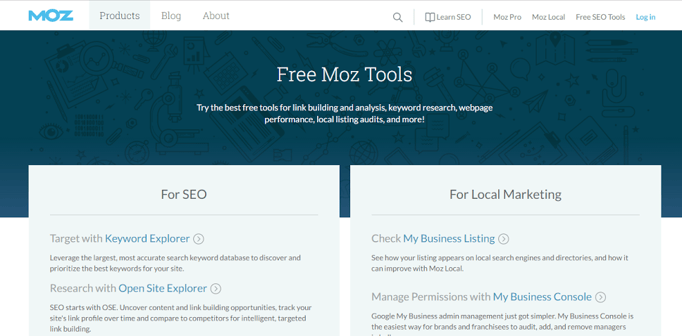 For SEO look no further than Moz; once a humble SEO consultancy and now a leader of the pack, Moz provides the catch-all SEO toolset. An essential for any online business, Moz products will help you to improve your search rankings, drive traffic, and get more customers. If you're not yet convinced, try out some of their free tools on offer.
And if you're looking for additional SEO tools, check out this list of some of the best ones out there.
10. Hotjar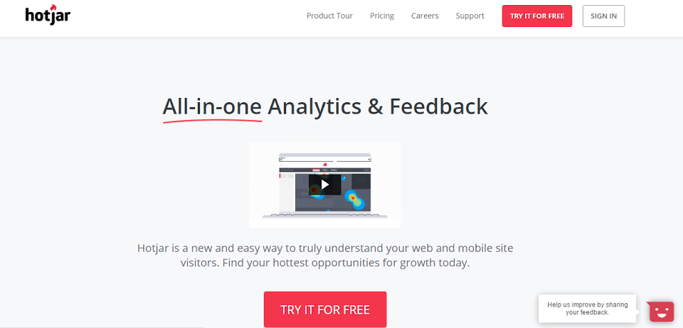 Looking to get a real insight into your site visitors and their behavior? Try Hotjar for in-depth insight into what parts of your site visitors are drawn to, what they ignore, and why they abandon it. Don't ever make uninformed changes to your site, again. Hotjar's range of features is designed to help you optimize your UX. While their packages are on a subscription fee basis, there is a free 15 day trial of the Hotjar Business package.
Taking your startup to the next level doesn't have to been unbearably difficult or expensive. With the right tools, like the ones we have discussed, here, you can get more leads, improve your UX and customer experience, work more efficiently, and show investors a highly favorable ROI.
These tools can help you get your startup to the level it needs to be at in order to start pursuing a second round of funding. If you want more tips on how to prepare your business for approaching investors a second time around, download our free infographic, "10 Steps for Preparing Your Startup for Series B Funding".