Early in 2017, Google rolled out a "mobile-first" version of its index, making the web a friendlier place for mobile device users and changing the SEO game. This mobile-first index means that Google treats the mobile version of each web page as the primary page to index — making mobile more important than desktop.
However, this update doesn't really come as a surprise. Late in 2016, mobile devices and tablets overtook desktop as the top devices for accessing the Internet globally — 51.3% versus 48.7% respectively. In fact, Google's Gary Illyes even revealed on Twitter that mobile is the big drive for 2017.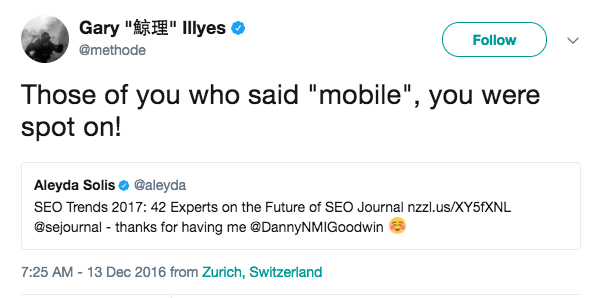 What does this mean for your business?
It's more critical than ever for your B2B website to be optimized for mobile. Mobile SEO isn't just a buzzword anymore; it's one of the most vital components of your marketing strategy. Without a mobile SEO strategy, you won't rank as highly on Google and other search engines.

So, how do you get started building one?
Check Your Analytics
Before making any hasty decisions, check to see if fully optimizing your website for mobile is actually worth it. While over 50% of users globally use mobile to access the Internet, that might not be the case for your customers.
Google Analytics is the most powerful analytics tool available. It will provide you with the data you need to make an informed decision. Simply filter your data to compare mobile and desktop users.
If you discover after checking your Google Analytics that only 10% of your organic traffic is generated by mobile, then your mobile SEO strategy is going to be far different than if say, 60% of your organic traffic was mobile driven.

But, the key isn't to just check visitors. You need to check your most active visitors. For example, if only 10% of your organic traffic is mobile, but those individuals make up half of your conversions, then mobile optimization suddenly becomes more valuable because each customer is worth more. The same goes the other way. If 50% of your visitors are mobile but represent barely 5% of your conversions, the value changes accordingly.
Define Your Goal
It's important to clearly define your purpose for optimizing your website for mobile before getting started. Think about why a mobile SEO strategy is important to your B2B website. Are you looking for more organic conversions? Do you need to increase your organic blog views or your monthly users? Determining the answers to these questions will help you map out how to implement your SEO strategy as well as how to measure its ROI.

Without a mobile SEO goal, you won't know what SEO techniques are most important to your success or how to measure that success. For example, if your goal is to drive mobile organic blog views, your strategy will need to focus on such items as:
Links to mobile-ready websites

Mobile-ready title tags

Mobile keyword optimization, and more (check out this list of some

top 10 SEO mistakes to avoid

for ideas).
And, your ROI will need to focus on analytics such as:
Mobile blog views

Mobile blog link clicks
Determine Which Approach Aligns With Your Goal(s)
Once you've clearly defined your goals, it's time to consider the four potential tactics to implementing mobile optimization:
Responsive Design
Responsive design is the idea that your website should respond to a user's behavior. This means that your website is able to change its environment based on screen size, platform, and orientation. With a responsive website, a user receives the same experience and can access the same website functions whether on a desktop, tablet, or mobile device.
For example, if a customer first looks at your product page on their desktop and then looks at it again on their mobile device they should be able to read, interact, and use it the same way with no additional effort required.
If your website is hosted on a site like WordPress or SquareSpace, you can find hundreds of responsive design options in their directories to choose from, or you can select a design from a site like ThemeForest or Template Monster.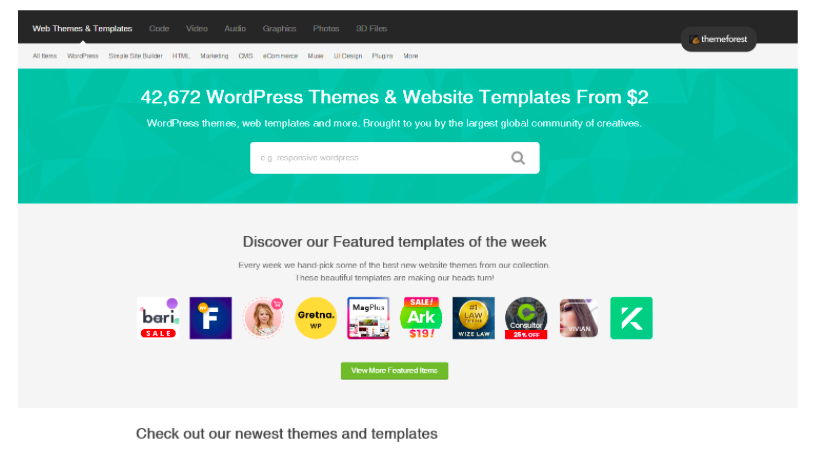 Dynamic Serving
Dynamic Serving is the idea that a server responds with different HTML (and CSS) on the same URL depending on the user agent requesting the page. This is important because it means that a unique experience is delivered per device for smoother delivery without requiring a unique URL.

For example, let's say you have a large video on your homepage that is too big for a mobile device; Dynamic Serving will remove the video for mobile while keeping the URL.
Separate Mobile Pages
The Separate Mobile Pages approach creates a separate URL, such as a mobile sub-domain, for your website. This means that your desktop website might be example.com, but your mobile site would be m.example.com. This option allows you to make a mobile-only version of your website for best optimization.
Accelerated Mobile Pages (AMP)
Accelerated Mobile Pages (AMPs) is a project from Google and Twitter designed to make fast mobile pages. Basically, it strips down the HTML for fast loading. This technique is ideal for readability and speed. And as we know, a website with faster loading speed is favored by Google.
Launch Your Mobile SEO Strategy
Optimizing your mobile site with B2B SEO best practices is just as important as optimizing your desktop site for SEO. There's no point to creating a great mobile website if you don't do what's necessary to ensure that it shows up at the top of search engine results. The key to getting started is to assess which areas of your mobile site need optimizing and to prioritize accordingly.
One way of optimizing your site is through automated SEO, however, you should also consider:

The Technical Aspects:

Review your mobile site for things like the XML sitemap, rel canonical tags, HTTP redirects, etc.
Page Loading Speed: Mobile users have even less patience for slow websites than desktop users. Every second counts. After 4 seconds, you'll lose 25% of your viewers, and it only gets worse. You can start by testing your mobile site's speed with the free Think With Google tool.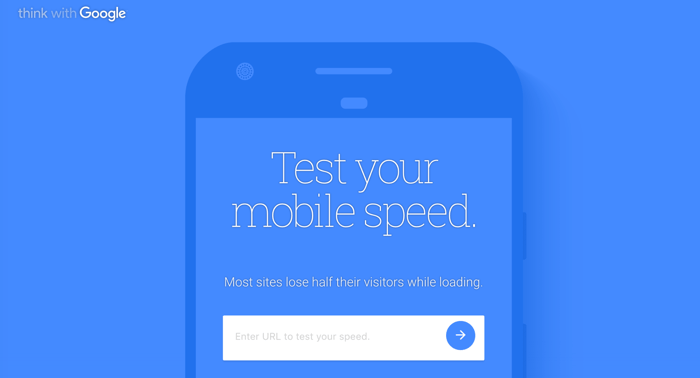 UX Design:

User experience design is the concept of enhancing your website for usability, accessibility, and pleasure. The more people enjoy your website, the more likely they'll visit and convert. Plus, one of the parameters Google looks at to rank pages is how user-friendly they are and how valuable they are to the audience. There are a few unique UX considerations for mobile:

Make sure your copy is legible and large enough to view on a mobile device.

Only include what's necessary. Shorten the copy and use plenty of white space to make it easy on the eyes.

Don't overdo the images. More images mean longer page load time.

Use clickable elements, like buttons and icons, for easy navigation and interaction.
Site Content:

SEO is all about your content. Make sure you're using the correct keywords, links, page titles, tags, images, videos, etc.



These optimization elements all correlate with one another and are needed to enhance overall mobile SEO.
Mobile Analytics And SERP Performance Tracking
You'll need analytics in order to be able to track your mobile ROI, which you determine by defining your goal (in step 2). Depending on your purpose, you'll need to utilize different sets of analytics than you do for desktop sites. For example, you can build a custom mobile campaign dashboard, which can be designed to showcase only the analytics you care about.
You could also use keyword tools, such as
SEMRush
, to track and monitor keyword rankings for mobile only.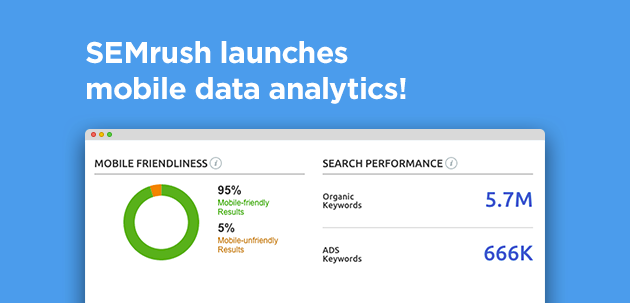 Mobile analytics can vary greatly from what is seen within desktop analytics, so being able to distinguish between the two is important for succeeding at B2B mobile SEO.

If you're ready to build a B2B mobile SEO strategy for your company, KeyScouts is ready to help. Schedule a FREE consultation today and see how your company could find itself on top of the search engine results pages.