Entering a new market means exposing your brand to new audiences, cultivating relationships with foreign enterprises, and taking a tremendous leap of faith in believing that this new step will help you scale.
Sounds adventurous, right?
But like most adventures, it doesn't come without its risks.
While many companies succeed at recognizing how to enter a new market, it isn't always easy. Take Uber, for example. The San Francisco-based transportation startup grew so quickly that no one blinked an eye when they sought to take over Asia's taxi market.
If anyone could do it, they could, right?
Wrong.
In a continent overrun by affordable taxi services (there are over 70,000 taxes in Seoul, South Korea, alone, compared to 13,000 in New York City), there simply wasn't a need for Uber's business model.
We can also take a look at Starbucks in Israel. Overly confident and emotionally invested to bring his chain to Israel, Starbucks CEO, Howard Schultz, opened six Starbucks locations around the Ben Gurion Airport area. Without conducting any thorough market research and going head-to-head with Israel's most popular coffee providers — Aroma, Arcaffe and Coffee Bean — they quickly failed and were driven out.
Moral of the story: It's important to have confidence, but don't underestimate the power of preparation.
Let's take a look at where these industry giants went wrong and what factors to consider when entering a new market.
1. Competing with local, established competition
Although it's difficult to define, established brand recognition and loyalty is immeasurable. Even if the competitor's product is subpar and there are better alternatives, at the end of the day, customers support brands that they identify with. This trust and commitment is often established over years, and breaking this loyalty is extremely difficult.
In order to have a realistic chance at competing with already established enterprises, you need a thorough strategy that will allow your brand to stand out within the market.
Having competing products is no longer enough — how can your product exceed the quality of your competitors, and how can you build a brand image that speaks to the lifestyle of your ideal customers?
Essentially, how can you best "fit in" while simultaneously rising above the industry standard?
Without these combined elements — improving your product and establishing a brand that resonates with your audience — it will be difficult to succeed in this big move.
For example, brands such as Deskero and Freshdesk had long been industry leaders in the customer service software industry. That is, until Zendesk entered the picture.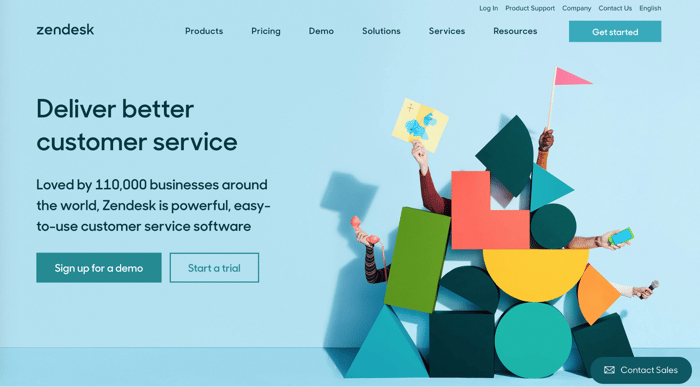 Zendesk's strategy was well thought out and calculated in differentiating themselves from the industry standard. Their software simplified the customer service process by:
Streamlining customer feedback into one place

Integrating service with technology

Providing live chat service

Implementing a clean and intuitive design to improve the customer experience

Offering their customers tips on customer service best practices, positioning Zendesk as an industry thought leader.
Zendesk knew that the key to entering a new market and building brand equity would be in creating a unique experience — something not available through any other brand.
2. Understanding cultural nuances and language barriers
Cultural nuances may seem insignificant during the planning stages — you'll hire local people to run the business for you, right? But today's consumers are highly educated and can identify a "fraud" when they see one. Especially with potential B2B partnerships, a foreign enterprise can easily notice when a company hasn't properly prepared to meet the needs of the local market.
Imagine walking into a meeting with a Chinese client and having no knowledge of the Chinese language, their business etiquette, or their cultural nuances. Not only is this considered embarrassing and rude, but it can cost you their business partnership as well.
In order to avoid these unfortunate circumstances, you need to do your research by hiring local representatives and/or translators, or working with an agency that has an existing local team in place. Having this support will help ease the transition and help you avoid embarrassing scenarios.
Australian-based travel reservation software company, Rezdy, does a great job at enabling their travel agent clients to succeed in international markets.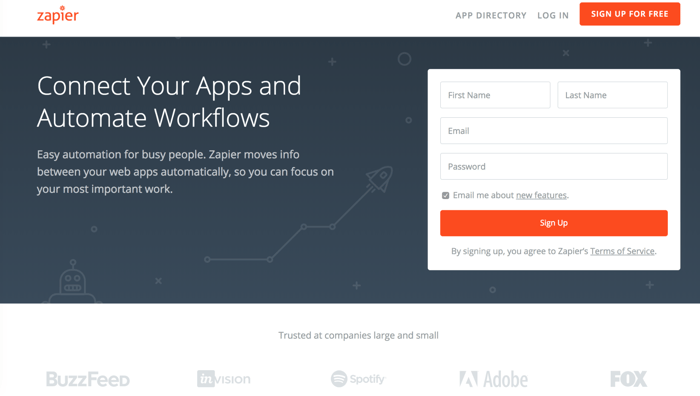 They do this by offering a tool called "Internationalisation" in their software. The tool enables travel agents to adapt the software to any language or currency, depending on their customer's needs.
3. Complying with local laws, regulations and bureaucracy
Without a thorough understanding of the foreign market's regulations, you can do more than simply damage your reputation — you can land yourself a lawsuit. Not educating yourself on local laws can lead to considerable risks when entering a new market.
In order to avoid legal mishaps and bureaucratic nuances, hire a local attorney who can educate you in local business laws and keep you out of trouble. Depending on your own local intel and resources simply isn't enough. Make sure that you have an expert on the ground who can make sure that you're going by the book every step of the way.
For example, companies entering the European market need to familiarize themselves with the recent GDPR (General Data Protection Regulation). The GDPR was put in place to protect the personal data of EU citizens and enhance the responsibility on organizations who collect or process personal data.
4. Building awareness and trust through social media
Marketing your brand properly is the heart of any successful industry migration. In order to produce a solid marketing strategy, make sure that you conduct thorough market research to understand your customers' needs, problems, and lifestyle preferences. Once you have these insights, it will be easier to construct and execute social media and direct marketing campaigns that will resonate with them and make your company noticeable, memorable and discussed.
Social media, specifically, is a powerful way to develop new relationships with potential clients.
For example, by joining industry-related Facebook and LinkedIn groups and using relevant hashtags on Twitter, you have the opportunity to contribute valuable content that solidifies your credibility, builds brand awareness, and establishes customer loyalty.
So, when considering building a social media marketing campaign, ask yourself:
How am I bringing value to this specific audience that will make them trust our brand?
Every aspect of your strategy should revolve around that question.
This is where many B2B companies go wrong — they assume that they can transfer their previous advertising strategies to social media in order to gain awareness. This isn't true. Social media marketing works when the company puts the customer's' needs before their own. That's why it's important to create channel-specific content that speaks to the above mentioned topics:
Customer needs

Customer problems

Lifestyle preferences
By creating campaigns that focus on solving your target audience's problems, you'll be better equipped to build relationships through social media in an authentic and valuable way. Once you've done this, your brand will be more than known — it will be trusted.
5. Planning to scale effectively
Planning to eventually scale is also a factor in what to consider when entering a new market. Of course, not being able to keep up with demand isn't the worst problem to have.
A rapid increase in sales in a new foreign market? Not bad!
However, if you don't have a strategy in place that allows you to scale effectively, you'll quickly become overwhelmed and have to backtrack.
No one wants to disappoint their customers with poor product delivery and bad customer service at any point, let alone early in their operations.
In order to avoid this, make sure that you have a solid plan in place that helps you move forward with your goals and predictions, without risking surprises that could put your business out-of-business or harm your reputation.
One way to do this is by forming partnerships or collaborations with local companies. By doing so, you'll have access to the existing infrastructure of a local business that will better enable you to scale and meet your high demand—all without having to invest in buying additional equipment or whatever you need to increase your supply.
Are you ready to overcome these challenges of entering a new market?
Download this free step-by-step market entry checklist to help guide you along this big adventure.