Imagine expanding your business into an entire new territory, possibly somewhere overseas. This new market would open up thousands of opportunities and have almost limitless potential for growth. It would mean exposing your brand to new audiences, cultivating relationships with foreign enterprises, and taking a tremendous leap of faith in believing that this new step will help you scale.
Sounds adventurous, right?
But it doesn't come without its risks.
Contact KeyScouts for expert guidance on your new market entry adventure.
While many companies succeed at developing a new market entry strategy, it isn't always easy. Twenty percent of small businesses fail in their first year, and 50% of small business fail in their fifth year—only 30% will celebrate their 10th year in business. And even large businesses aren't exempt from failure when expanding.
Take Uber, for example. The San Francisco-based transportation startup grew so quickly that no one blinked an eye when they sought to take over Asia's taxi market.
If anyone could do it, they could, right?
Wrong.
In a continent overrun by affordable taxi services—there are over 70,000 taxies in Seoul, South Korea, alone, compared to 13,000 in New York City—there simply wasn't a need for Uber's business model.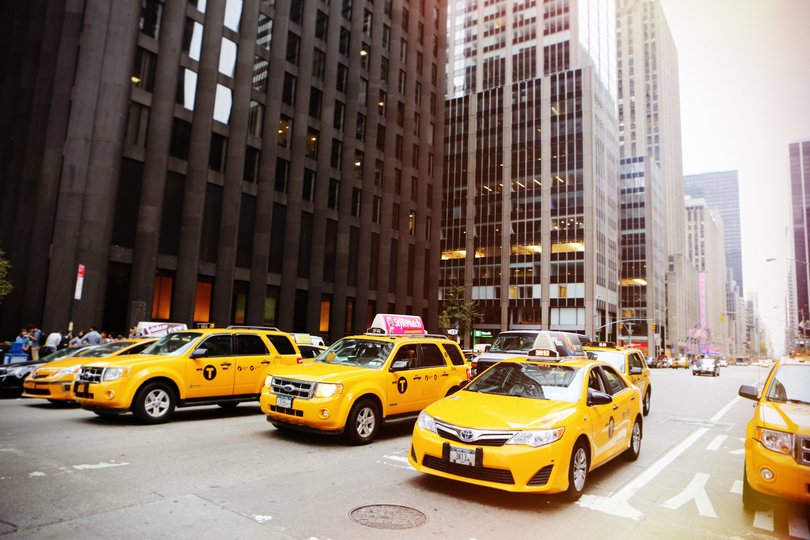 Moral of the story: It's important to have confidence, but don't underestimate the power of preparation.
Let's take a look at where these industry giants went wrong and what factors to consider when entering a new market.
1. Research the Competition
Established brand recognition and loyalty is immeasurable. Customers support brands that they identify with. This trust and commitment is often established over years, and breaking this loyalty is extremely difficult.
In order to have a realistic chance at competing with already established enterprises, you need a thorough strategy that will allow your brand to stand out within the market.
Let's take a look at Starbucks in Israel. Overly confident and emotionally invested in bringing his chain to Israel, Starbucks CEO, Howard Schultz, opened six Starbucks locations around Ben Gurion International Airport, which receives more than two million passengers each month.
Unfortunately, Schultz didn't conduct the appropriate research into the established brands—Aroma, Arcaffe, and Coffee Bean—or what customers were looking for. This meant that they didn't offer the right coffee, atmosphere, or prices.
So, "Arcaffe would be bustling [with a] young hip feel to it, while you'd walk past an empty Starbucks with those big armchairs of theirs looking stuffy and incongruous in the Tel Aviv heat," Dan Harverd, an analyst at private investment fund Finext, explained to the Times of Israel.
This meant that Starbucks was driven out within two years.
Having competing products is no longer enough. You have to ask and answer a few key questions:
How can your product exceed the quality of your competitors?

How can you build a brand image that speaks to the lifestyle of your ideal customers?

Essentially, how can you best "fit in" while simultaneously

rising above the industry standard

?
Without these combined elements—improving your product and establishing a brand that resonates with your audience—it will be difficult to succeed in this big move.
Do this well and you could be the next Zendesk.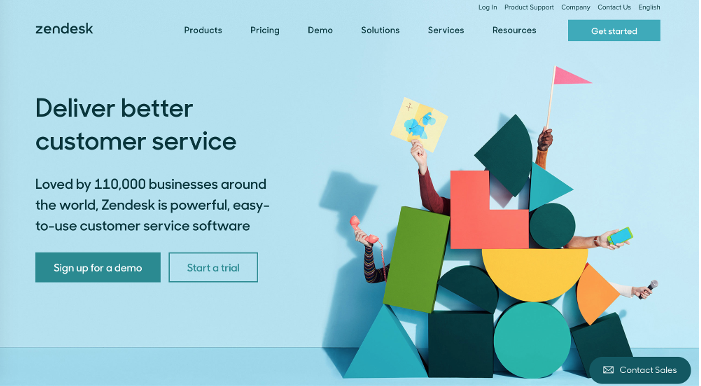 Before Zendesk, Deskero and Freshdesk were the industry leaders in customer service software. Then suddenly, this new company came along with a simplified customer service process:
Streamlining customer feedback into one place

Integrating service with technology

Providing live chat service

Implementing a clean and intuitive design to improve the customer experience

Offering their customers tips on customer service best practices, positioning Zendesk as an industry thought leader.
Zendesk's new market entry strategy was focused on creating a unique experience—something not available through any other brand.
2. Understand the Culture and Language
Cultural nuances may seem insignificant during the planning stages—you'll hire local people to run the business for you, right? But today's consumers are highly educated and can identify a "fraud" when they see one. You need to properly prepare to meet the needs of the local market.
For example, when Facebook expanded to Myanmar, it became a huge blunder. The network didn't do enough research into the country, and instead of connecting people, they ended up becoming a platform dedicated to misinformation and hate speech.
A Reuters investigation found more than 1,000 posts, images, and videos attacking Myanmar's Muslims. Worse yet, Facebook was incredibly slow to react because they had few Burmese content reviewers and no office or staff in Myanmar to keep a pulse point on the city.
To avoid these unfortunate circumstances, you need to do your research by hiring local representatives and/or translators, or working with an agency that has an existing local team in place. This will ease the transition and help you avoid embarrassing scenarios.
Australian-based travel reservation software company, Rezdy, does a great job at enabling their travel agent clients to succeed in international markets.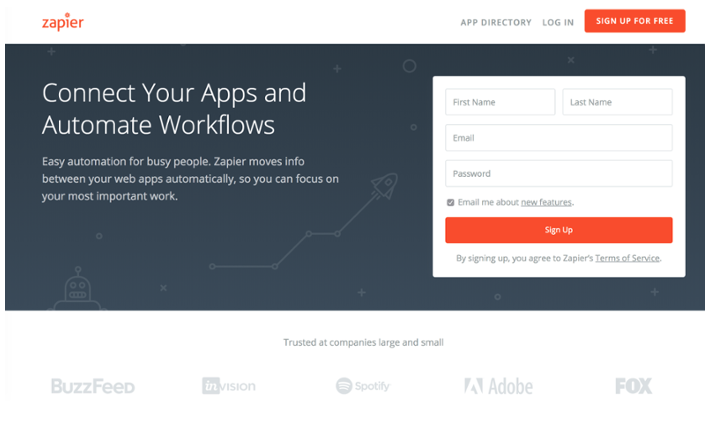 They do this by offering a tool called "Internationalisation" in their software. The tool enables travel agents to adapt the software to any language or currency, depending on their customer's needs.
3. Review Local Laws, Regulations, and Bureaucracy
Without a thorough understanding of the foreign market's regulations, you can do more than simply damage your reputation; you can land yourself a lawsuit.
In order to avoid legal mishaps and bureaucratic nuances, hire a local attorney who can educate you in local business laws and keep you out of trouble. Depending on your own intel and resources simply isn't enough. An expert on the ground can make sure that your new market entry strategy goes by the book every step of the way.
Contact KeyScouts for expert guidance on your new market entry strategy.
For example, companies entering the European market need to familiarize themselves with the recent GDPR (General Data Protection Regulation). The GDPR was put in place to protect the personal data of EU citizens and enhance the responsibility on organizations who collect or process personal data. Companies who don't properly comply can face fines up to 4% of their total global revenue.
4. Build Awareness and Trust on Social Media
Marketing your brand properly is the heart of any successful industry migration. The key is to first make sure you understand your customers' needs, problems, and lifestyle preferences. Then, you can construct and execute social media campaigns that will make your company noticeable, memorable, and discussed.
For example, by joining industry-related Facebook and LinkedIn groups and using relevant hashtags on Twitter, you have the opportunity to contribute valuable content that solidifies your credibility, builds brand awareness, and establishes customer loyalty.
So, when considering building a social media marketing campaign, ask yourself:
How am I bringing value to this specific audience that will make them trust our brand?
This is where many B2B companies go wrong—they assume that they can transfer their previous advertising strategies to social media. This isn't true.
Social media marketing works only when the company puts their customers' needs before their own with channel-specific content that speaks to:
Customer needs

Customer problems

Lifestyle preferences
By creating campaigns that focus on solving your target audience's problems, you'll be better equipped to build relationships through social media in an authentic and valuable way. Once you've done this, your brand will be more than known—it will be trusted.
For example, IBM uses its Instagram account as a high-quality brochure that demonstrates their product and explains why it's better than the competition and what it can do for you.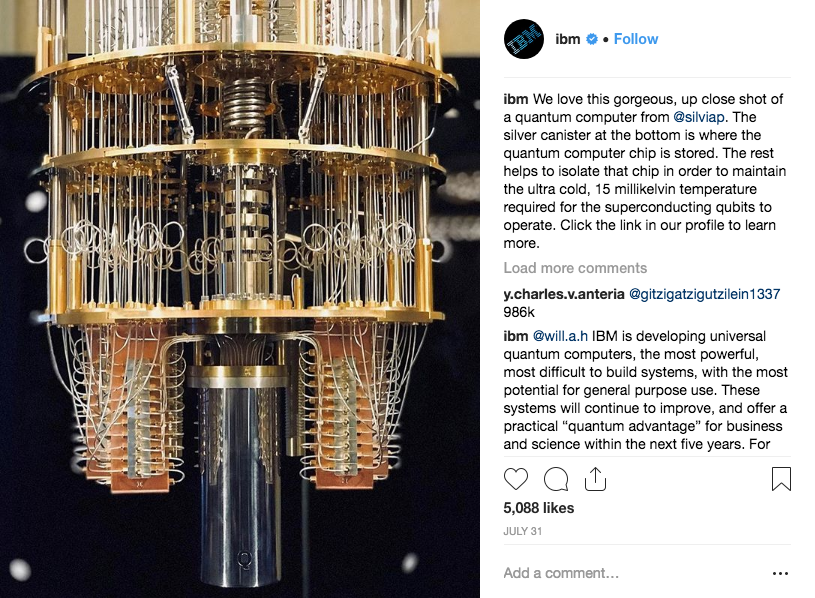 5. Scale Your New Market Entry Strategy
Scaling is also a factor in a successful new market entry strategy.
65 percent of startups fail because of premature scaling.
If you don't have a strategy in place that allows you to scale effectively, you'll quickly become overwhelmed and have to backtrack.
In order to avoid this, make sure that you have a solid plan in place that helps you move forward with your goals and predictions, without risking surprises that could put your business out of business or harm your reputation.
"Growth is a good thing, but not at the expense of your foundation breaking down," Rubi Ho, of The Rubi Ho Group, told Forbes. "Can capital keep up with the growth? Are your people leading the change? Is the culture being sacrificed or transforming with the growth? Are your 'base business' customers still happy? All of these questions are critical and serve as stop gates for your organization when scaling."
Start by forming partnerships or collaborations with local companies. This will give you access to the existing infrastructure of a local business that will better enable you to scale and meet your high demand—all without having to invest in buying additional equipment or whatever you need to increase your supply.
Ready to overcome these challenges of entering a new market? Download this free step-by-step market entry checklist to help guide you along this big adventure.