As a marketing executive, you have a never-ending to-do list of tasks that need to be accomplished to help your company reach its goals. If you do not maximize your efficiency, you can easily get overwhelmed or even burned-out.
Here are five strategies you can use to get more done in less time. Not only will these techniques enable you to do a better job and help the company move forward, but they will also simplify your life.
1. Automate marketing tasks
According to a survey conducted by Adestra Marketer vs Machine, 74% of marketers claim that the biggest benefit of marketing automation is saving time. So, take advantage of helpful applications and software to perform tasks faster and in a more streamlined way.
Lead nurturing is a marketing strategy which can be automated, for example. It is a vital marketing strategy that can take up a lot of time if you do it manually, yourself. Automating this task will help you focus on other responsibilities.
HubSpot is an example of a marketing automation system that can help you with this.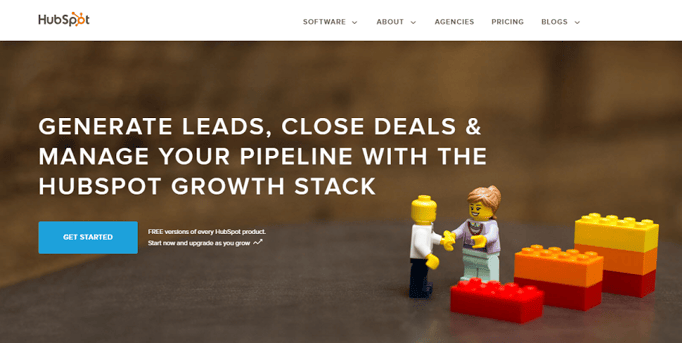 Here are some additional activities HubSpot will help you automate:
Contact list management
Email campaigns
Content personalization
Social media sharing
Contact us for more information about using HubSpot or to start, today.
Another platform you can use to automate content sharing on social media is IFTTT, which stands for "IF This, Then That". It's a free, web-based tool that lets you automate your internet-enabled devices and online services using a trigger (if this)-action (then that) system. IFTTT links your smart devices, services, website accounts and apps together to make it easier for you to manage.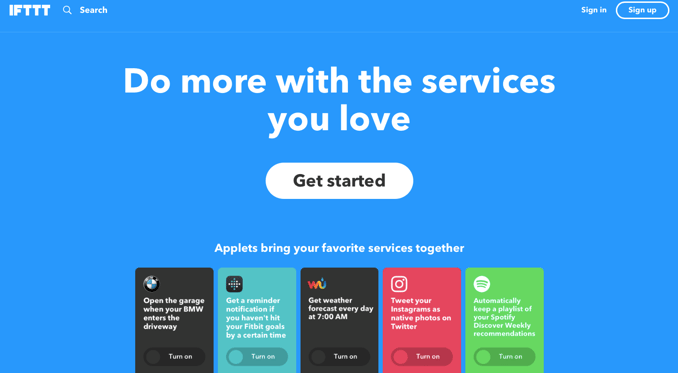 2. Review and organize your work emails better.
The chances of you accomplishing your daily goals is slim if you are constantly distracted by incoming messages. You can avoid this by keeping your inbox closed for most of the day and opening it only during times you schedule to check your emails.
During those times, you should aim to make checking your emails as efficient as possible A messy inbox is a top efficiency killer. A time-efficient marketing executive should aim to keep mailbox zero.
Use a tool like Sanebox to filter the messages for you and keep your inbox organized. This software also helps you unsubscribe, schedule and upload emails, easily. It also has a reminder so no task will be left forgotten.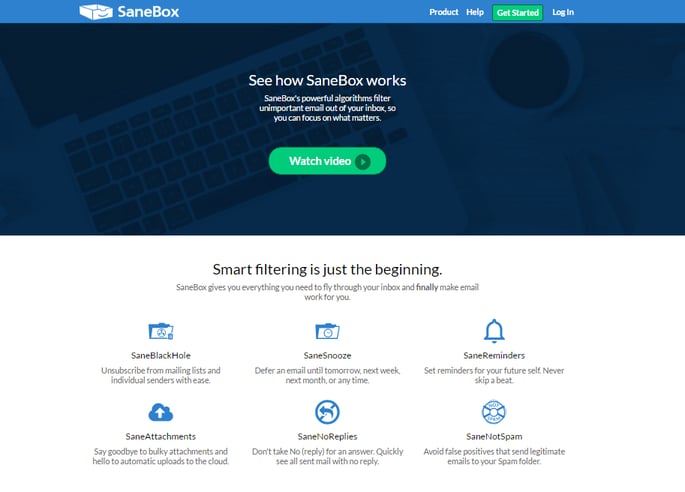 3. Delegate tasks and create workflows.
An effective marketing executive knows how to properly delegate tasks. Delegating can be done internally, to employees, or externally, to an outsourced marketing agency.
But delegating, alone, will not automatically relieve you of the tasks. You must also create detailed workflows, first. A workflow is a step-by-step guide on how exactly to do a particular task. Giving a copy to the person or marketing agency to which you will delegate the tasks to will help make sure that the processes are clear and will reduce questions from the people performing the tasks (meaning less involvement from your side and more free time to focus on other activities).
For instance, let's say you would like to delegate the uploading of your blog posts. You can create a guide with clear instructions outlining what steps to follow in order to do this correctly, so the person performing the task will be able to do it without having to ask you any questions, and also to ensure that the task is done correctly and all future blog posts will be uniform with all the previous ones.
4. Make meetings more productive and meaningful.
Statistics show that thirty-one hours are wasted on inefficient work meetings in one month. You can avoid losing this previous time by only conducting meetings that are absolutely necessary. This means that regular status meetings can be removed from your to-do list. Instead, you can have your team write weekly updates and send them to everyone by email.
The meetings that you decide to have should be planned with a very specific goal in mind, so that each meeting will result with a clear action item, in a shorter period of time.
Let's say you want to hold a team meeting to discuss your new marketing campaign. Outline your specific goals for that meeting, in order of priority. This helps you and your team ensure productivity and avoid deviating from the subject matter at hand. Make sure that by the end of the meeting, important decisions were made and next steps were decided and assigned. You should also have someone from the team take the minutes of the meeting to be emailed to each attendee.
5. Take advantage of your energy peaks.
Another trick for boosting your efficiency is to manage your energy properly. Set aside one or two hours when your energy is at its peak (usually in the morning), and use this time to finish one or two of the most important and challenging tasks you have for the day. Make sure that your colleagues are aware that you will be unavailable during this time period, and do not allow yourself to be distracted or interrupted.
Schedule activities that do not need much mental and physical alertness, like phone calls or checking emails, during your less productive times. For example, you can craft simple emails right after your lunch break.
Exercising is also a way to keep your energy up. This can be easily neglected, since most of your time is spent in front of the computer. But getting on your feet for just 7 minutes of exercise can do wonders for your energy and health according to New York Times.
You also need to listen to your body. If you feel like you are burning out, take a break. Do something you enjoy that is not work related – guilt-free. Resting from work will make you more efficient. As Graham Cooke said, "Rest is a weapon".
Bottom-line
Getting more things done in less time is all about managing your resources properly. Write down or print out these key efficiency-boosting tips and keep them near you as a constant reminder:
Make use of tools and software that can help you automate your workload.
Delegate or outsource tasks to others.
Manage and organize your emails better.
Make sure no time is wasted on meetings by carefully planning them beforehand.
Schedule your day based on your mental and physical alertness.
While these tips are important for boosting your efficiency and productivity, they are only the tip of the iceberg. Download our free ebook "10 Tips For Marketing Executives To Get More Done In Less Time" to learn more about how to get more done in less time.