With the advent of the Internet and other technologies, buyers are better informed, smarter and more meticulous in choosing which company they will bring their business to. In order to successfully reach your buyers, you always need to reinvent and transform your marketing strategy to incorporate the latest trends.
Here are six of the best B2B marketing strategies that you can apply to remain competitive in 2017.
1.

Customer-centric marketing

Welcome to the "Age of the Customer". Customer buying habits have changed in recent years, and customers have gained much more control over the interactions they have with your brand. Thanks to advancements in technology, you now have the ability to analyze numerous data points that your customers provide, enabling you to improve and personalize the customer experiences on your website according to their needs and desires - something that customers have become accustomed to and expect, these days.

You must make the customer the center of everything. Know your customers' wants, needs, problems and pain points - provide that added value that they will be hard-pressed to find anywhere else. Be sure to address their problems and provide answers to common questions in your online assets, and show customers that your company gives effective solutions to whatever they need. Doing this, as opposed to writing pure marketing copy, is key to building trust, which is a key factor in your success when guiding customers through the buyer journey.

Ultimately, it is all about personalizing your buyer's experience by understanding what they need and giving effective solutions to their problems.
2. Identifying trends
Discover hidden trends in the activities of your potential customers. Doing this can help you more effectively target them and provide more personalized experiences for them.
In order to get started, you must first find out how people are actually using your product. How you are advertising it may be different from how customers perceive and use it.
Next, ask the sales team for a list of most commonly asked questions. This will let you determine if you are communicating your message clearly and accurately to customers. After this, do a market research to know how customers and prospects view your brand. Is it congruent with what you want your brand image to be?
Lastly, you need to check if there is sufficient web traffic to your site. People should be able to easily reach your website when searching online. If they can't then you need to reexamine your SEO strategy.
Having all this information will allow you to uncover hidden trends and revise your marketing plan for more lucrative results.
3. Inbound and content marketing
In order to reach a large potential customer base, you need to create blog posts and gated content offers, such as infographics, white papers, webinars and ebooks, to draw customers in and to capture their details.
In order to get started with inbound content marketing, you need to find out what questions, problems and pain points your customers have, and then provide valuable content that gives them answers and tips on how to solve their issues. These can include "how-to's", tips, step-by-step lists, or expert opinion pieces.
But you can't simply create valuable content and expect that to be the end of it. You must also incorporate SEO best practices while making sure the content remains valuable and customer-centric. The best way to do this is to use common search terms used by your potential customers within the titles and texts that you write. Not only will using these keywords help you rank higher in the SERPs, but it will also show your readers that you care about them and that you can provide solutions to their problems.
Once you create the content, you must share it - otherwise it becomes "a tree in the forest". You can effectively promote your content through:
Social media

- You can share your own content on Facebook, Twitter, LinkedIn, etc., but also make sure to include social sharing buttons on all of your content.

Email marketing

- Whenever you publish new content be sure to share it with your subscriber base. It is a great way for them to continuously receive personalized, valuable information.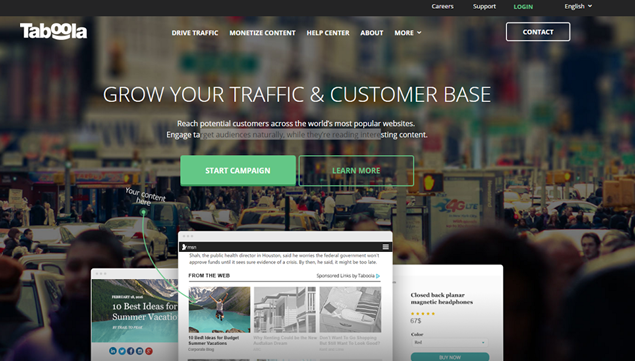 4. Email marketing and lead nurturing
Email marketing is still an effective marketing strategy. But you can't just send the same general newsletters to everyone on your email list. You need to know which topics are more relevant to each potential customer.
Hence, you can apply lead nurturing techniques. These enable you to separate your audience into segments based on their past purchases, behavioral patterns, demographics, location in the buyer journey, and other identifying characteristics. Then you can send each segment the type of quality content that will appeal specifically to them. This shows customers that you care about them—not just carelessly emailing them SPAM.
A great tool to use for lead nurturing is HubSpot. Within their marketing automation platform, they provide all the features and capabilities to create highly targeted and effective email campaigns.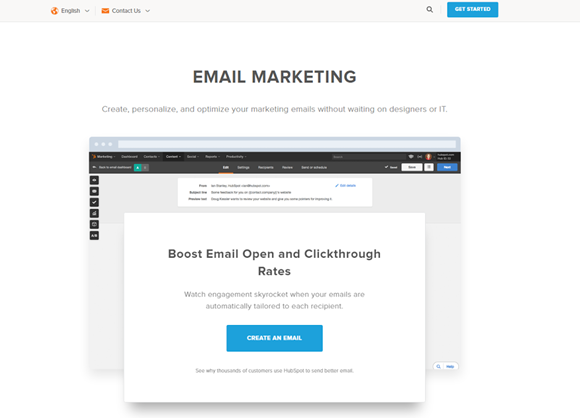 Contact us for more information about working with HubSpot
5. Data intelligence and predictive analytics
Your company already has a huge amount of data from every inquiry, interaction or transaction from your customers. This allows you to gain crucial insights about what pushes buying behavior and decisions. With predictive analytics, you can turn data into intelligence that will help you personalize offers, find upsell or cross-selling opportunities, and offer tailored advice to each customer.
Predictive analytics will also help you identify buying trends.Once you can accurately predict what actions your prospects will take after exposure to certain stimuli, you can apply a more appropriate marketing strategy that will close the deal.
6. IoT and customer evangelism
We are now living in a smart world, where people are connected infinitely through various gadgets, or "things". This interconnected web of Internet of Things (IoT) gives you a lot more data about your customers than you previously had access to. It makes it possible to know more about your customers, better understand their individual needs, know more effectively how to reach them, and provide more targeted and personalized customer experiences- across all platforms and wherever they are located.
For example, let's say you sell smart refrigerators to supermarkets. By tracking the performance of the refrigerators, you can send the store managers alerts about needed maintenance before the machines break, saving the stores time, money and frustration - and building customer satisfaction, which can lead to evangelism.
Happy customers are usually keen to spread word of their satisfaction with others in their industry. And these type of testimonials have a huge impact on the purchasing decisions of others. Your customers will surely post raving reviews of your brand in forums and social media groups, but you can also provide a place for them to connect with your brand further and show off their success.
By incorporating testimonials on your website with a testimonial widget, like Spectoos, you can give your customers the spotlight, a place where they can feel appreciated by you, and an opportunity to feel like they are helping others achieve the same success they experienced with your brand.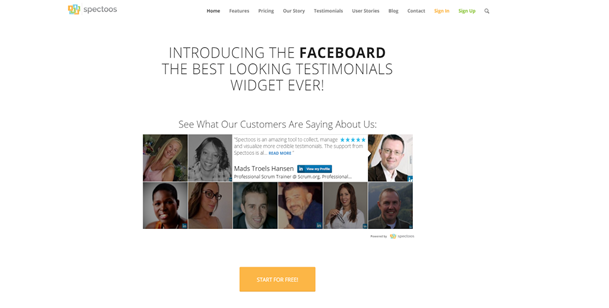 Giving them a place to share their testimonials is also a great way to strengthen customer loyalty.
Bottom line
Trends are ever-changing and your company needs to be vigilant in adapting to these changes in order to remain competitive. Deciding which combination of these methods to use in connecting with your unique potential customer base is the key to success.