If a B2B marketer is like James Bond - trained in intelligence and special forces, radiating good taste and charisma, and armed with advanced tools that could only be delivered by Q - then these tools, below, would be in his arsenal.
This stack of tools will turn any ordinary marketer into a double-0-CMO, armed with advanced weaponry and spy gear that will give the edge in any situation, against any foe, and beside any ally. Spanning content marketing, email marketing, marketing automation and lead nurturing, social media marketing, and SEO – these tools, coupled with the thrill of the fight, are all you need to generate qualified B2B leads.
Content Marketing
By now, all B2B marketers can agree that content is important (arguably even the most important part of inbound marketing). This may because 95% of B2B buyers are willing to consider vendor-related content as trustworthy, according to a DemandGen Report. And yet, Altimeter tells us that 70% of marketers lack a consistent or integrated content strategy. With these tools, you will be poised to win the content marketing category:
BuzzSumo is the Double-0-CMO's reconnaissance gizmo. It will help you analyze what content performs best for any topic or competitor and find the key influencers that can help you promote the kind of content you create.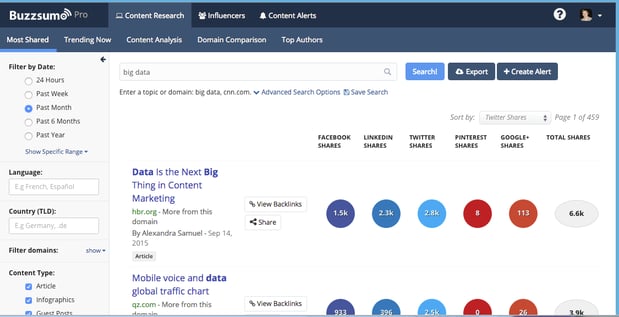 You can try several searches for free on the site, and when you realize how important this tool is, monthly plans start at $99.
Outbrain will help you get your content to the right audience. The platform promotes your content to half a billion users globally every month on sites like CNN, People and ESPN to drive better business results. The platform is easy to use. All you have to do is select a daily budget ($10 minimum) and cost-per-click. You pay only for visits you receive, until you reach your daily budget.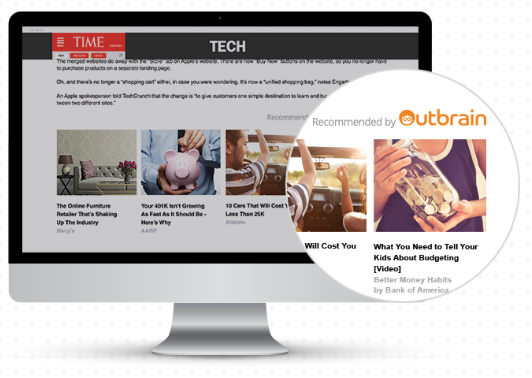 This is a simple and free interface that enables you quickly and easily create social media images that will escalate your content in the socialsphere and help you make your stories viral.
They even have a Chrome extension to make creating, sharing, and downloading your images even easier.

Email Marketing
Email is 40% more effective than Facebook and Twitter combined. An effective channel for lead generation as well as engagement that leads to qualification, email tools like these will help you leverage your email list and monetize your subscribers.
Litmus lets you optimize every email for the apps and devices your subscribers use and works with whatever email program you already use. You can use Litmus to get instant previews in 50+ email clients. Every change you make updates your previews in real time, so you can build and troubleshoot faster than ever before. Monthly plans start at $79.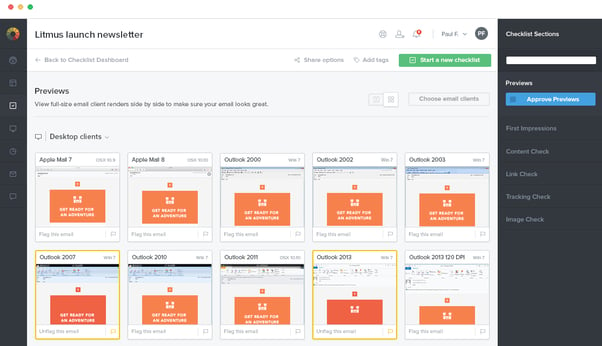 MailChimp is a one-stop-email-marketing shop that is easy to use and will help you track, improve, and report on your email marketing initiatives. There is even a "Forever Free" plan for you to try it out for up to 2,000 subscribers and 12,000 emails per month.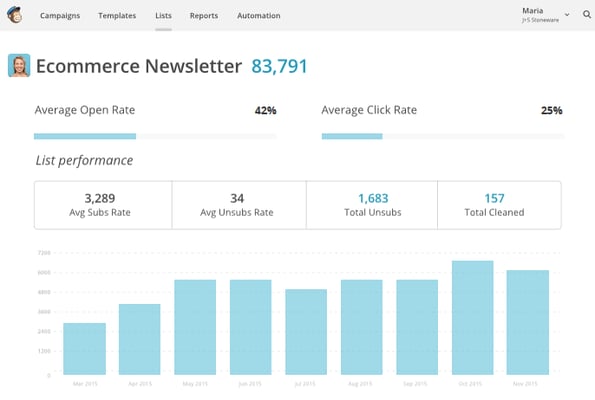 Sendwithus gives marketers control of transactional emails, which are four times more likely to be opened. Using this platform enables you to turn your notifications, receipts, and reminders into a new growth channel and revenue stream.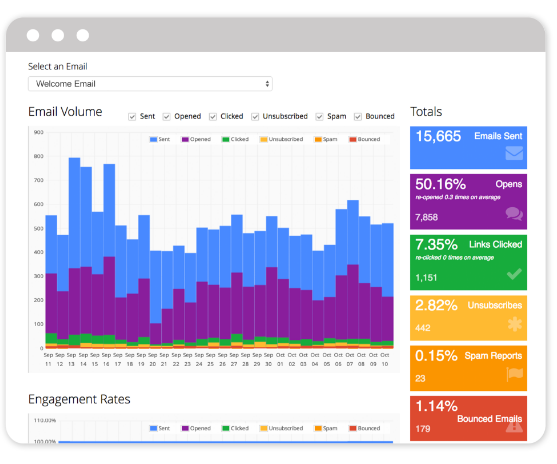 Marketing Automation and Lead Nurturing
Effective B2B marketers are the ones who can easily scale their operation as their marketing initiatives succeed and their prospects and leads increase. Doing so requires automation and a mature nurturing funnel. These are the tools we recommend.
HubSpot takes marketing to the next level. It empowers you to organize, automate, control, and understand your holistic marketing strategy and each initiative you undertake. It will enable you to create workflows that automate nearly every marketing task and get data and insights about every touchpoint and conversion funnel.
Hubspot invented inbound marketing and theirs is the prime source for everything on the matter. While plans start at $200 per month, users are thrilled with their newfound ability to streamline processes and optimize conversions.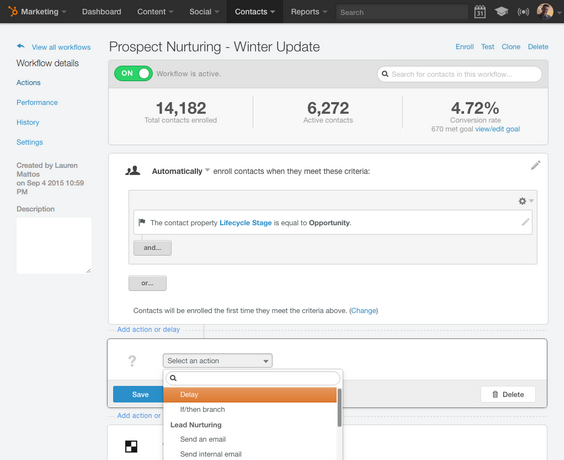 Marketo offers many automation features for every step in the funnel, from acquisition to advocacy. It enables you to find and engage the right customers and help them learn what they want to know about your products as they begin their journey. It then helps you automate the qualification process to help salespeople focus on the hottest leads.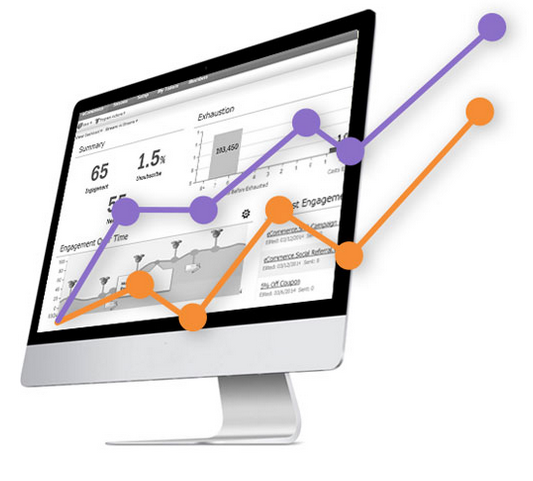 Pardot is a great tool to use for its streamlined connection to your instance of SalesForce CRM. It provides a full suite of tools that help marketers create meaningful connections, generate more pipeline, and empower sales to close more deals.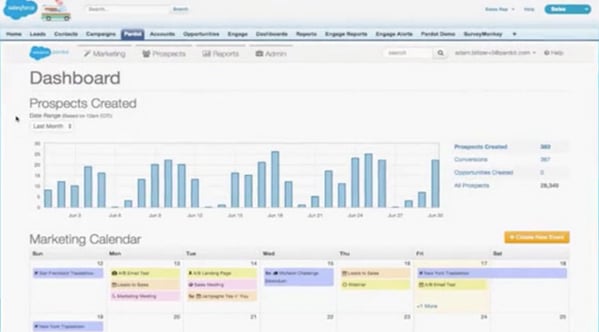 Social Media Marketing
You know that (brilliant!) ad campaign of "what happens in Vegas, stays in Vegas?" If I were Zuckerberg (who admittedly may not need to advertise), I would create a spinoff "If it didn't happen on social media, it didn't happen at all." It is not just Facebook. From Snapchat to LinkedIn, there is a lot going on and a lot to gain…when it is managed properly with these tools.
Buffer is great for scheduling social media posts across all social platforms to reach every audience segment at the right time and place. Try it absolutely risk-free with a free account. Once you fall in love with it, you can upgrade to the plan that suits your needs.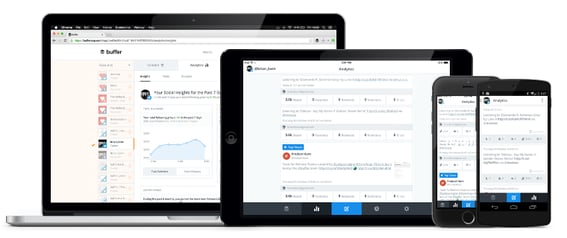 SecureMySocial adds a layer of protection to your social media presence. It helps businesses protect their information and reputation. It also aids in protecting against legal issues, violations of regulations, and other complications that can occur as a result of employee usage of social media.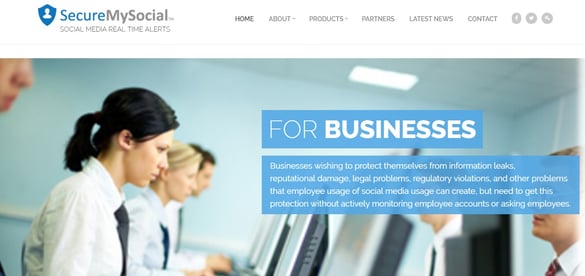 SocialSprout can help you and your team monitor, respond, measure, and collaborate to ensure smarter and faster communication.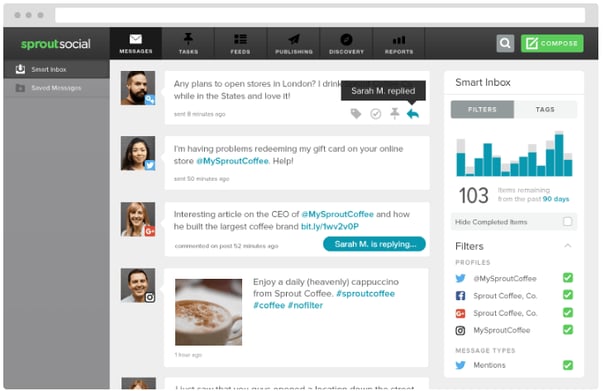 SEO
Search engine optimization remains (and will always remain) an important factor in B2B marketing. This is mainly because organic leads, the ones who find you by looking for what they want (and you have), are the most converting, highest paying, and most profitable. Here are three great tools to help you top the SEO game.
Moz Pro is a complete SEO toolset for improving rankings and search engine visibility. It will save you time and provide you with the data you need. Pricing starts at $99 monthly.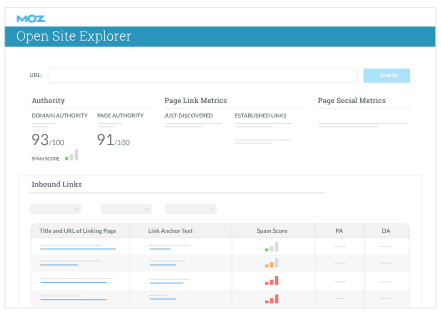 Yoast is a plugin for WordPress that incorporates everything from XML sitemaps to a snippet editor and real time page analysis functionality that helps you optimize your content, images titles, meta descriptions and more, with loads of optimization options in between.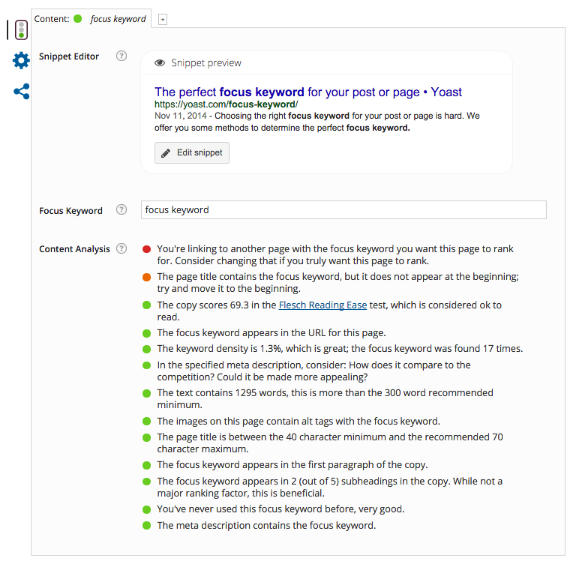 Google Search Console (or Google Webmaster Tools, as it was previously named), is a free service that Google offers which helps you keep an eye on your site's presence in Google's SERPs and make sure you stay there!
Want to read about more organic search tools that are popular and can help you drive more leads? Check out our previous blog post with additional SEO tools you can add to your stack.
The B2B marketing tool stack to end all tool stacks
The tools mentioned here will undoubtedly enable you to be a more effective marketer, generate more leads for your business, and qualify those leads so that your sales team can easily focus on those that are most likely to convert. Test them out and let us know what you think.
Looking for more tips on how to generate qualified B2B leads? Download our free ebook, "The 30 Greatest Lead Generation Tips, Tricks & Ideas", and start generating more leads, today!