B2B lead generation is a very hefty job, and there are quite a few issues marketers face when it comes to getting the job done.
For example:
How can you constantly attract relevant leads for your sales team?


How do you know if you are doing a good job nurturing leads at the right point in their buyer journey?
To make your life easier, we've highlighted 5 of the most common online lead generation issues and provided tips that will help you keep those leads rolling in.
1. Your Site Doesn't Get A Lot Of Traffic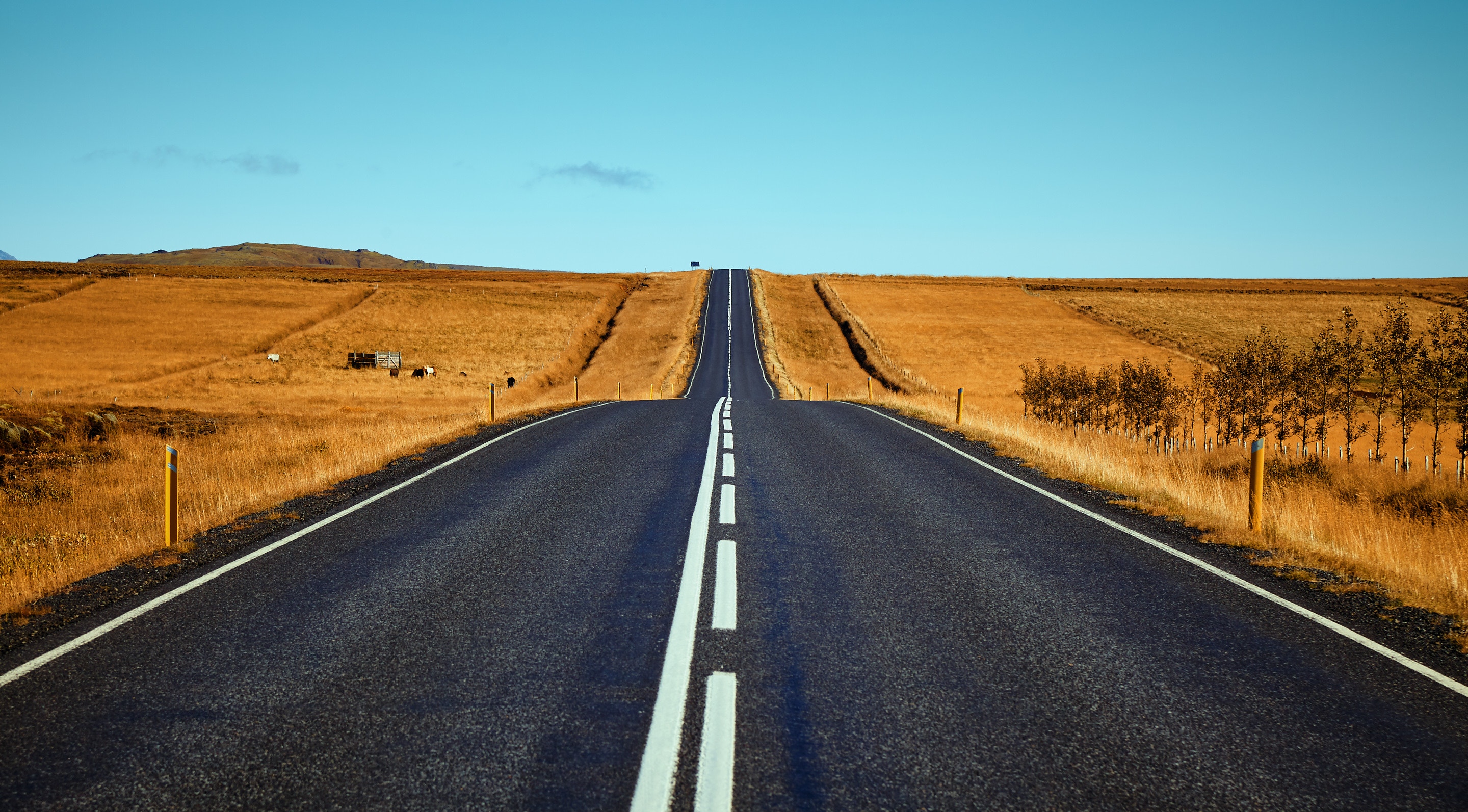 Not attracting enough online traffic to your site can be seriously damaging to the growth of your business, because your site is a critical tool for obtaining leads.
To help your site generate traffic, consider your target audience's pain points and what questions they're researching online. From these questions, come up with a list of relevant keywords. Do some online research to learn which of those keywords are the most popular and make sure these keywords are all over your website (in relevant places, of course. Keyword stuffing is a big SEO mistake!).
Beyond keyword research, you'll also want to look into your SEO efforts. Employing SEO best practices will seriously help boost your website's ranking in the SERPs and help you drive more traffic to your site. The truth is that Google is responsible for 94% of total organic traffic (Web Presence Solutions, 2017), so SEO is key.
Other ways to drive traffic to your website include:
Social Media:

Sharing content on social media or using paid social advertising is a great way to garner more website visitors. LinkedIn alone has

half a billion users

and can help you

generate more leads than blogging

.


PPC Advertising: Pay-per-click advertising makes it easy to bring in new leads based on a very specific set of qualifications. For example, in Google PPC ads you can

target your audience

based on demographics, affinity, market, custom intent, similar audiences, and even remarketing. This means the leads you get are the ones most likely to convert.




Guest Posting:

Another idea is to guest post on popular industry sites. In this way, you can grow your exposure and brand awareness. This will enable you to get in front of a new and/or bigger audience and attract more leads.
2. You're Generating A Lot Of Leads, But They're Not Good Leads
Getting low-quality leads is frustrating not only for you but for your sales team, too. Once again, you need to look closely at your target audience—and more specifically, your buyer personas—to resolve this problem.
Your website needs to be focused on addressing your buyer personas' questions and pain points—not on pushing your product or service.
Here's a simple way to think about what you need to do to generate qualified leads: If your content speaks to the right audience, the people who consume the content will be the people your sales team wants to talk to. There's a reason why content marketing, when done well, generates three times as many leads as outbound marketing and costs 62% less.
With this in mind, go back to your buyer personas and use them as a guide to ensure that your website content will resonate. Make sure your content addresses your buyer personas' questions and desires by providing valuable information—not by pushing your services.
To create solid buyer personas, you need to identify the qualities shared by segments of your ideal target audience. For example, this might include the typical background of a buyer, their job, expertise, interests, etc. The key is to research your idea buyer, which you can do by talking to your account managers and coming up with a list of common problems. "What issues do they face during onboarding?" "What new challenges do they face after our solution?"
From there, you'll want to create a list of buyer personas and their biggest problems so you know what you need to solve. To help get you started, HubSpot offers a Buyer Persona Template, which you can download here.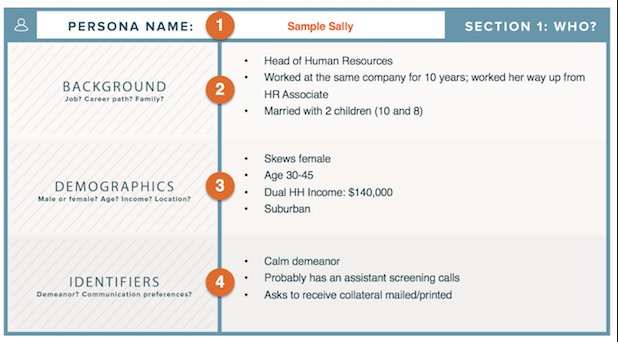 3. Your Buyer Journey (Conversion Path) Is Unorganized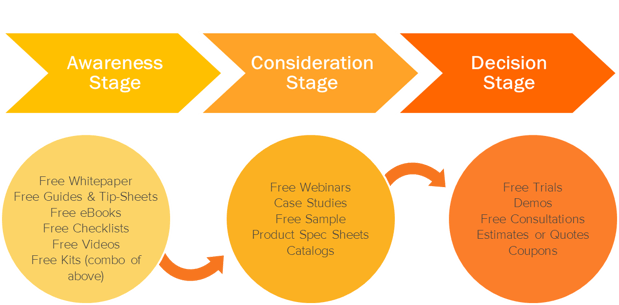 If you want your website to be better at online lead generation, you need to carefully guide those visitors through the conversion funnel you design. There's a very specific process you can follow to help you generate more leads:
Create a content offer that your buyer personas will want. This should be something they will see value in, like an ebook, white paper or checklist. According to a DemandGen Report – 2017 Content Preferences Study, buyers are most willing to register for and share information about themselves in exchange for:



White papers (76 percent said they will share information),

eBooks (63 percent)

Webinars (79 percent)

Wase studies (57 percent)

Third-party/analyst reports (66 percent)



Create a landing page where potential leads can learn more about the content offer and fill out a short form to access it.


Include a form that will serve as the gateway to the content and will convert your visitor into leads by capturing their information. Keep the form as brief as you can, but be sure to include fields that will help you rank the lead.


Create a call to action. Your CTA should be brief, descriptive, and alluring so that it grabs your prospects' attention. For example, "Submit" is very generic and boring, while "Download your free ebook" is much more enticing.


Create a thank you page that leads will reach after filling out the form. This page should provide them with the content offer through a download link. It should also contain CTAs to reach additional landing pages for content offers, like an industry report, presentation, or even blog posts, that will continue to guide them through the buyer journey.


Finally, send leads a confirmation email

that also includes a link to download the content you've offered, as well as some additional content offers that will be relevant for them. Just like linking to additional offers on your

thank you page

helps you keep leads engaged, this is also a great way to get leads to continue browsing your site and learning more.



4. You Do Not Have Any Social Proof Or Testimonials
It shouldn't come as a surprise that today's online buyers often approach new products or services with hesitation. Testimonials go a long way toward helping minimize your prospects' initial skepticism. It's why more than two thirds (68%) of buyers said they frequently give credence to peer reviews and user-generated feedback.
If you don't already have testimonials that you're showcasing on your website, ask your current clients to provide you with reviews. Then, display them on your site with as much information about the reviewer as you can.
A unique and powerful way to display testimonials is by using the Spectoos widget, which offers an attractive layout for testimonials that includes the reviewer's real photo and a link to their online social media profile. With this information, your site visitors can be assured that the testimonials are legit, which will help lead them toward purchasing.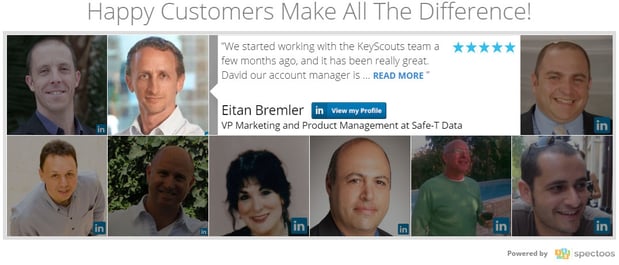 5. Your Online Lead Generation Isn't Converting
While it's true that, once you hand over leads to the sales team, it's up to them to work those leads into new business, your job isn't quite finished. You need to be following up with sales team to learn about their experience working with those leads. More than this, if your sales team is communicating to you that the leads you're providing aren't converting, it might be more so because of the job you're doing than the one sales is doing.
Regardless of all the complaints you might have about your sales team, if they're complaining that marketing isn't delivering sales-ready leads, you need to get yourself to a place where an effective conversation can happen.
You will seriously benefit your B2B online lead generation efforts by getting the sales and marketing teams aligned on goals and on the trends the sales team is seeing with the leads you're delivering.
To aid this process, create a service level agreement (SLA) to provide both teams with a breakdown of marketing's goals, and also of sales' performance, so everyone can get on the same page.
Furthermore, make sure that sales and marketing work together on creating a lead nurturing plan that will help ensure that the leads getting delivered are sales-ready.