You probably already know that having a clearly documented marketing strategy is critical for success. But how can you tell if your strategy is truly working? Furthermore, if you're not getting the results you aimed for, how should you go about making improvements?
Identifying Your Marketing Strategy
Your marketing strategy represents your entire web footprint, including any marketing methods you're currently employing, such as SEO, PPC, landing pages, social media, and email marketing.
Basically, anything digital that seeks to draw attention from prospects and seeks to convert them into customers qualifies as an aspect of your online marketing strategy.
For some brands, analyzing an entire web footprint sounds daunting, especially if you've been at this for some time. However, by breaking your strategy down into bite-sized chunks, you can find out what's working, patch any holes where necessary, and tweak what's not working to generate the coveted high ROI.
Here are some steps to put into place to help you analyze and then improve your marketing strategy starting today.
Set Well-Defined Objectives
The first step to getting a good handle on how your online marketing strategy is doing is figuring out why you're doing this in the first place. What is the big picture? Don't just focus on website traffic. Like most B2B organizations, you're most likely interested in targeted leads and paying customers. You want more sales, revenues, and a return on your investment. All these goals should be listed out and clearly set so that they're not lost in the marketing mix.
Without well-defined objectives, you could be wasting your time and resources on at least one aspect that's not working.
For best results, establish SMART goals. That is, goals that are specific, measurable, attainable, realistic, and time-bound. For instance, you might want to increase your monthly orders from 300 to 750 in the next 4 months.
List out all your goals and then figure out if you're doing everything necessary to complete those goals.
Define Your Assets
The next step is to list out every aspect of your online marketing strategy, from your target market, their pain points, your buyer personas, the types of content you have in play, your content publishing frequency, and the platforms you're using to disseminate your content to your audience.
Also included here is all the content that will need to be produced in the near future, including blogs and their frequency, social media platforms and your posting strategy, and so on.
Leave no stone unturned, including the time you're currently spending, the time you've spent, and the time you will spend on your digital strategy.
This list is necessary to determine if you're spending the right amount of assets to get a return on your marketing investment.
Take a Team Headcount
This step involves listing all the team members who will be responsible for producing the content, those who will be reviewing and making the content web-ready, along with those involved with future content creation and distribution. Each person and step should be listed out so that every aspect of your online marketing strategy is accounted for.
Develop a Timeline
From content development and distribution to social media posting and blog publishing, each step of your marketing strategy should be mapped out so that everyone is on the same page.
For instance, you might choose to publish one new blog post every Friday at 2 pm, which will then be shared on Facebook.
How to Analyze Your Content Marketing Strategy
Once you know your objectives, understand who you're working with, what you must do, and when you must do it, the next step is a comprehensive analysis.
Break-Up Your Marketing Strategy
Your strategy can be analyzed most effectively by looking at the following elements:
Incorporate Metrics
You're probably already familiar with the analysis of web metrics. You've researched the proper keywords, you've established one or more Key Performance Indicators (KPIs) like time spent on page or email open rates, and elements like UTM parameters, which tell Google Analytics which channels drive the most traffic to your site, such as Twitter.
The trick is to attach KPIs to each of the elements you listed above. For this, you'll want to list all the channels that your online marketing campaigns employ. For each of those channels, decide how quickly leads convert and how long it takes.
When analyzing your team, don't just focus on time spent on tasks, which is the easiest metric to track. You'll also want to assess your team's technical skill level. Could skills improvement training help with efficiency, performance, and return? That's the purpose of one of these analyses.
You should also assess how management will be using the various analytics tools and what information should be included in reports, and how often those reports should be generated.
During this step, you can also look at any processes to determine if any of them could be truncated or eliminated completely, such as implementing a CRM and marketing automation to cut down on data entry and other menial tasks.
Today's Integrated Online Marketing Campaigns
B2B marketing is largely omni-channel, which means that prospects are likely to jump from channel to channel before they commit to a sale. Therefore, it becomes necessary to manage the data of your entire marketing funnel extremely closely.
This is where multi-touch attribution comes in, which is a digital marketing model that gives credit to each point in the customer's journey that contributes to the sale.
For instance, a prospect may see your ad on Facebook. Three days later, they may see another ad from your brand on Facebook and this leads them to search for your brand on Google. After landing on your website and becoming a member of your email list, they forget about your brand for about a week, only to be reeled in by an email on a Saturday morning, where they follow through with the sale.
Now, looking at the customer journey linearly, it looks like your email marketing efforts closed the sale, but it was your Facebook ad, SEO efforts, website, opt-in offer, and then your email list that contributed to converting that prospect into a customer. All of those metrics should be tracked and analyzed to get a full snapshot of how your campaigns are performing.
Measuring ROI
It's difficult to justify your marketing budget with web traffic and email subscriptions, as those actions don't bring in any revenue. A far better metric is return on investment, which means that you're receiving at least one dollar more for every dollar you put in.
If your primary goal is sales, then calculating your return should be simple. Unfortunately, because of the complicated chain of events that can lead up to a sale, and to think longer-term, you should be calculating a variety of KPIs along with ROI.
For instance, on social media, you should be calculating shares, mentions, followers, traffic sent, outreach, and follower growth rate. For content marketing, the metrics to focus on could include downloads, shares, leads generated, conversions, and registrations. For email, it could be open rates, click-through-rates, and conversions.
Analytics Tools That Fuel Results
Mapping out your online marketing strategy and assigning them to KPIs and measuring them over time seems straightforward enough. The key is actually following through. The good news is that there are a variety of analytics tools that can make data collection and analysis easy. Here a few to get your started.
The first is Google Analytics, which is not only robust, it's also free. Using GA, you can determine how your website is performing, including being able to gauge the amount of unique and returning visitors. You can also track traffic sources to determine where your top links are coming from, how people are searching for your brand on Google, and much more.
This platform can be used on your web profile or your competitors to determine how individual campaigns are performing. The platform allows for a technical SEO audit and provides ideas for gaining more organic traffic.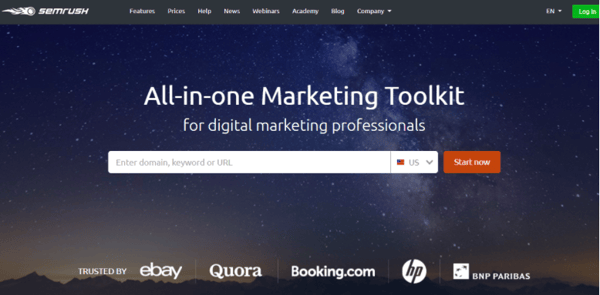 This platform analyzes your link profile to determine if your links are coming from authority or spam sources, the latter of which could seriously harm your marketing performance.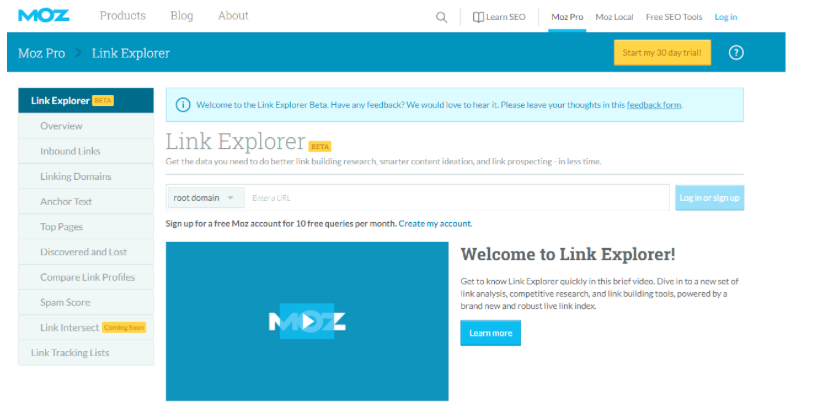 Of course, if you want the total picture, you might want to think bigger. HubSpot can merge your marketing and sales departments with their omni-channel platform that puts your website, email marketing, social marketing, and content distribution all under one umbrella. You can track every aspect of your campaigns, assess performance, and tweak your campaigns over time.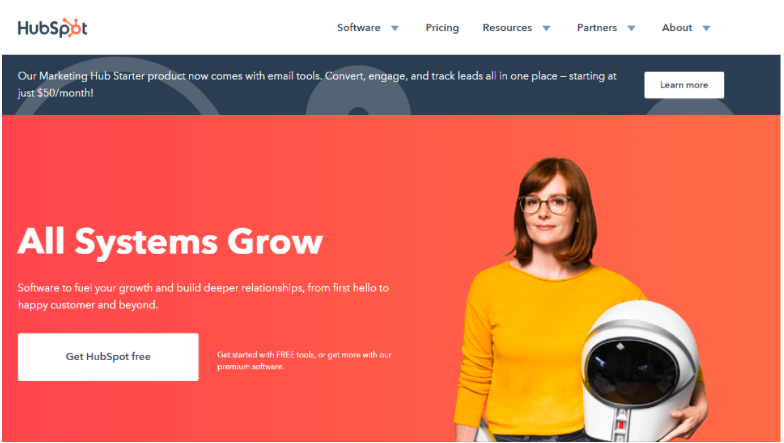 If you're not using a platform like HubSpot, then use all the other channels and their built-in insights, such as the data provided by MailChimp, Facebook, Twitter, and more.
All this data can then be looked at individually to determine if aspects are working, which ones aren't working, which tasks can be cut or automated.
At the end of the day, you'll have a better understanding of how your online marketing campaigns are performing and what it'll take to get a better return on your efforts and investment.
Experimentation & Testing
Once you have all this data coming in from a variety of sources, start piecing the puzzle together. Is your team working as efficiently as it could? Is your free download hitting its mark or should it be tweaked for a different buyer persona? These are experiments you can run so that you can determine what you could be doing better.
Testing involves techniques like A/B testing, which is where you take two web elements with one exhibiting a slight variation, then you see which one performs better. You'll take two Facebook ads, for instance, and offer them to the same audience. Except, for one ad, you may change the background color, the CTA, or the image altogether.
By gleaning data from such tests, you can determine what your audience most readily responds to, allowing you to sharpen your marketing campaigns for ultra-precision.
Conclusion
Even the best marketing campaigns need to be optimized over time. Assessing your goals and listing your assets and plans is the first step to analyzing your online marketing efforts. The next step is finding the right analytics tools and using them properly so that you can improve your efforts and continue to reach your audience in all new ways.
By identifying a range of KPIs and performing experiments, like A/B testing, then analyzing the results over time, you'll be able to find that "sweet spot" that your audience always responds to.
Online marketing strategy optimization doesn't have to be difficult, but it does take time. With the right amount of time and data, you'll soon have an optimized web campaign that always hits its mark.
Get your marketing strategy from web marketing experts. Contact us today to learn more.