Social media and mobile platforms have brought businesses and clients in some industries closer than they have ever been before. But there is an important distinction to be made between knowing about a business and actually knowing a business. Our services help our clients better connect with their audiences, and we are excited to share one of the ways we are better connecting with ours.
We are now featured on Clutch, a ratings and reviews platform for B2B service providers.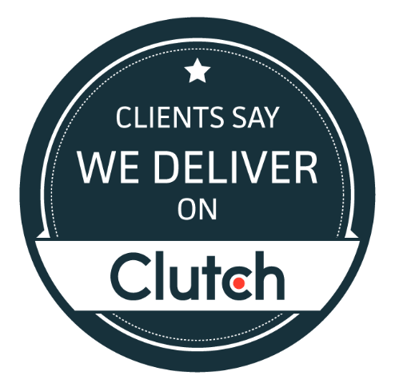 We are listed on their directory of the top conversion optimization firms in 2019. We've also earned a high position in their ranks of the best digital marketing firms in Israel, as well as a top spot in their directory of Facebook and Instagram advertising agencies in 2019. All of our services are showcased on Clutch, making it no surprise that we've been able to stand out as a leading provider for all things digital marketing.
Clutch uses in depth market research and client reviews in order to gauge the caliber of service providers across a wide variety of industries. Although we have only been on Clutch for a short time, we have already received our first client review! Check it out:

Clutch's sister-site, The Manifest, has also identified KeyScouts as a top firm, naming us one of the top Google AdWords PPC agencies in 2019. The Manifest provides industry reports and helpful guides to firms, aiding them in identifying and addressing their business challenges. And to supplement the praise that we have received from industry analysts and our clients, we have included a profile of our work on Visual Objects. Visual Objects is a portfolio sharing platform designed to help digital marketing companies and other creatives share their work with prospective clients.
We are proud of everything we have accomplished, and we are doubly grateful for everything our clients have done for us. For years now, you all have supported us and trusted us to tell your stories, and that is something that we will never forget. If you have worked with us before, or if you are looking for a team of marketing masters, feel free to reach out to us.