Influencer marketing is not new, but it has become an increasingly popular trend in the online marketing sphere.
In fact, it has been ranked as the fastest-growing method for acquiring new customers online, according to a poll by Tomoson, and 51% of marketers claim that the quality of their leads is better when they come from influencer marketing.
This marketing technique involves using the impact of online marketing influencers to drive results for a company's marketing goals. Influencers can be celebrities or thought leaders in a particular industry or field who have a substantial following, and who's opinions and recommendations are highly valued and respected by their followers.
Thus, companies can leverage the sway that influencers have over their communities of followers to promote their brands and get more customers.
But, you're probably wondering how to do influencer marketing right and how you can implement it in your company's B2B marketing strategy.
How To Do Influencer Marketing:
Here's a step by step walk-through on the subject, so you won't have to ask, "what is influencer marketing?"
Let's start off with the basics…
What is an influencer?
An influencer can be defined as someone who fits the following criteria:
1. A Person Who Is Relevant To Your Industry:
If you're a software provider, for example, then a fashionista is not going to be a contextual fit of an influencer for your brand.
2. A Person Who Has A Significant And Loyal Following On Social Media:
There are some "micro-influencers" with 10,000 followers who have highly effective engagement rates, but their overall influence is not substantial.
Usually, you will want to look for an influencer with 100K followers, at least, like Neil Patel for example…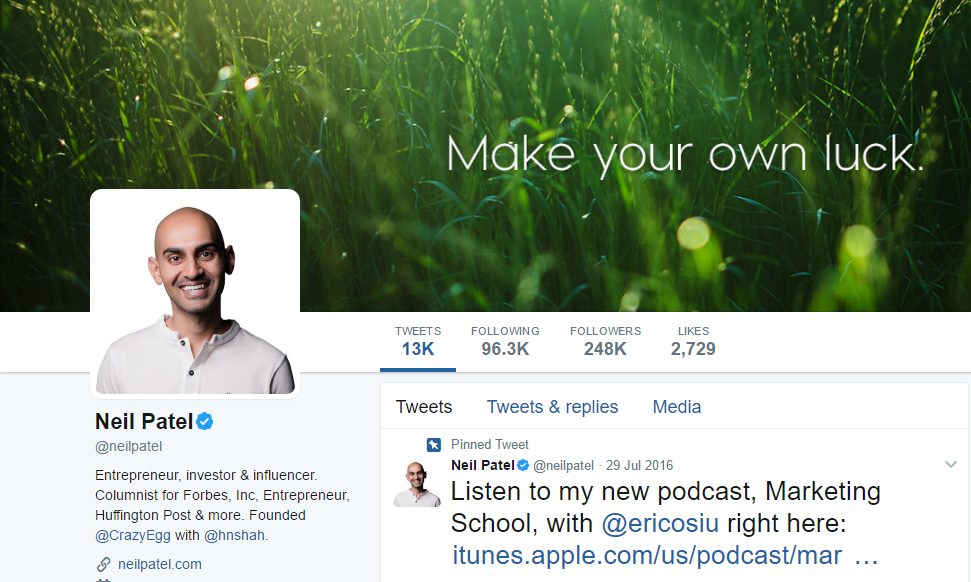 …and Jeff Bullas….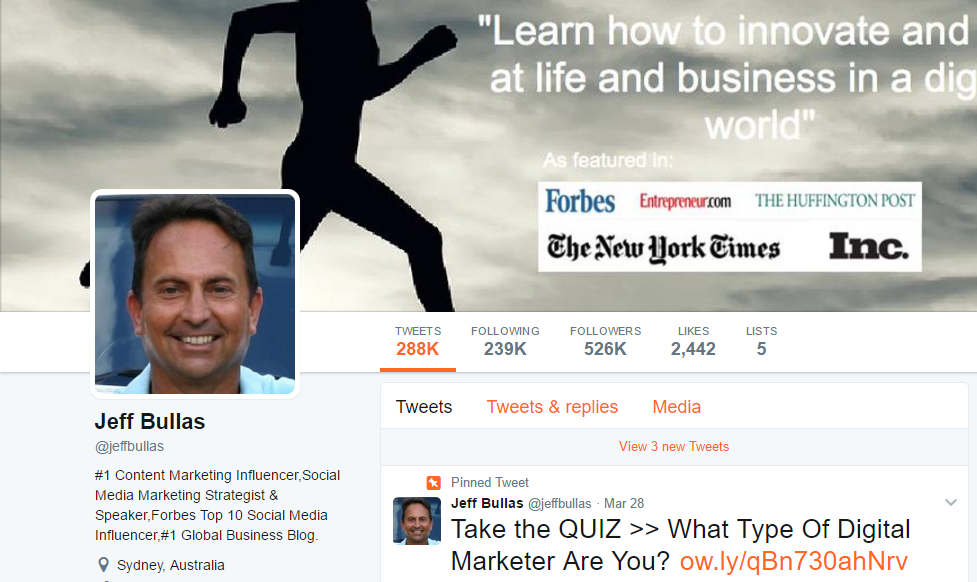 …and Seth Godin….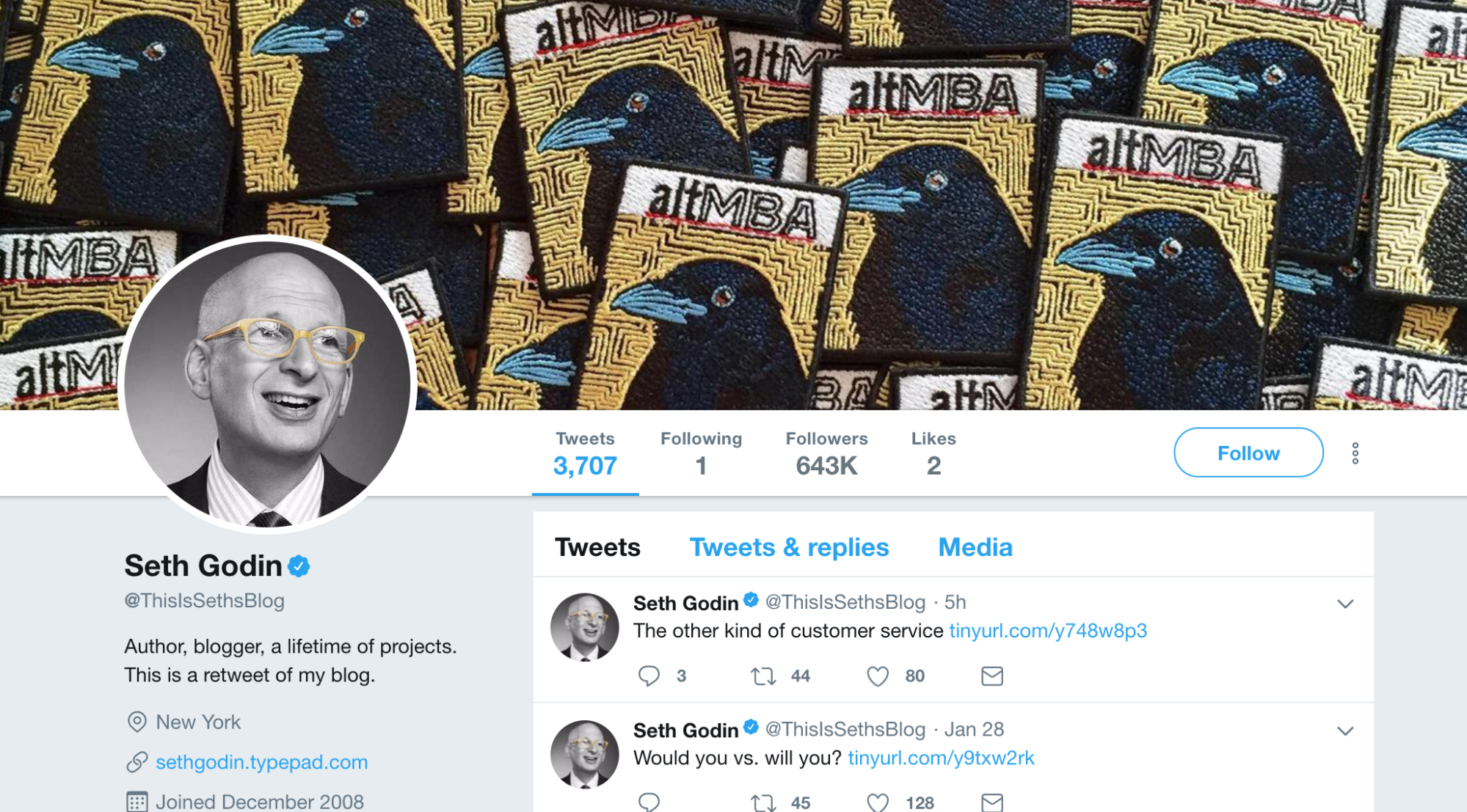 …and Guy Kawasaki…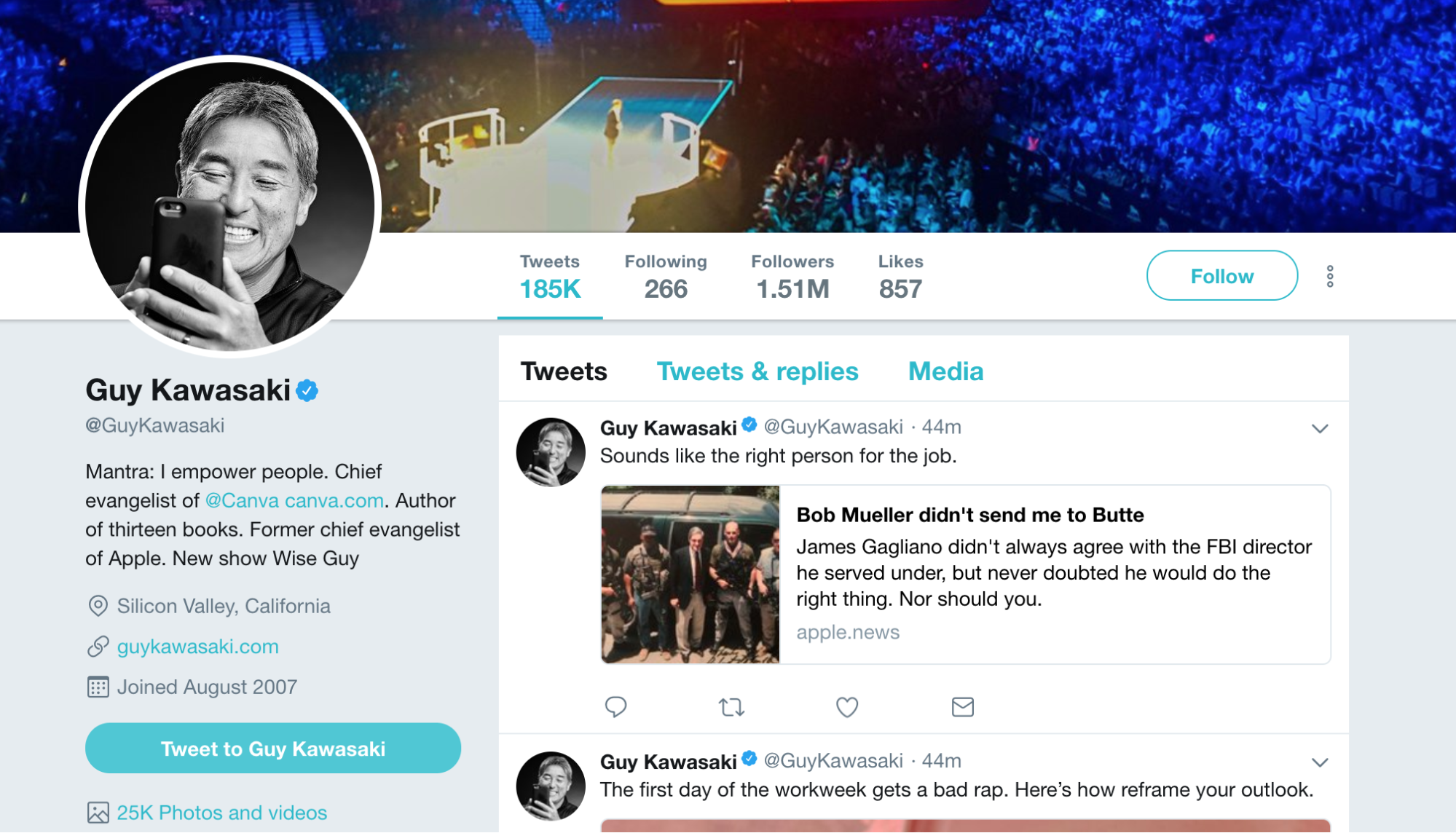 …just to name a few.
3. A Person Who Has The Ability To Inspire People To Take Action:
You will want to find an influencer who can motivate his followers, and guide opinions and purchasing decisions.
Partnering with an influencer works because they not only promote your brand to their own audience, but their praise for your brand spreads to their audience's circles as well. They do this by generating content about your brand and becoming a central figure in online conversations about your offerings that involve many segments (if not all) of your industry.
This means that influencers have the ability to drive large amounts of traffic to your site, increase your brand's exposure on social media, and directly promote your products or services by telling their vast following about their experiences with your company.
92% of people say they trust word-of-mouth recommendations over ads or website marketing copy – especially when the person making the recommendation is a known thought leader in a relevant industry.
Why Do You Need Influencer Marketing?
The quality of leads that influencer marketing can bring is very high, leading to a favorable ROI. On average, every $1 invested in influencer marketing generates $6.50 of revenue, according to the Tomoson poll mentioned above.
Because of an influencer's ability to impact the purchasing decisions of hundreds of thousands of consumers, to have one of them even share content related to your brand would be incredibly effective in penetrating a new market, or in gaining exposure to a wider audience.
This type of marketing is also effective in establishing trust between new potential leads and your company. These leads highly respect the opinions and recommendations of the influencer who aligned with your brand, making your company seem even more reliable and trustworthy.
Now that you have a better idea of why influencer marketing is important, what it is, and how it works, let's go over some tips for how you can start doing it!
Get Started With Influencer Marketing
In order to implement influencer marketing into your lead generation strategy, there are a few things you need to do:
1. Create An Influencer Persona:
Just like you created a buyer persona to target your ideal audience, you should also create an influencer persona to decide what types of influencers you would like to find and approach. Here are a few questions to ask yourself:
What would this influencer's personality be like?

What topics does this influencer usually talk about on social media?

Which social networks is this influencer most active and popular on?

Which fields is this influencer a thought leader in?
As you are building your influencer persona, keep in mind that it is quite difficult for a marketer who is a total stranger to build a relationship with social influencers who have hundreds of thousands of followers. It is recommended to start with smaller influencers and practice your methods before you attempt to reach the big names.
2. Research Influencers:
Once you determine your influencer persona, now you need to go out and find the influencers you want to work with. You can do this in a few ways:
Social monitoring

– Research hashtags that are relevant for your industry to see who uses them so you can identify influencers (side note: this is also a good practice for coming up with content topics so you can write about topics that influencers are interested in).

Blogger outreach

– Search for blogs in your field that have good SEO statistics and social reach, and contact the bloggers of the ones that are most aligned with your goals.
3. Build Relationships With The Influencers You Find:
After you have curated your list of influencers, it is time to reach out to them. A great way of doing this is through someone less famous but well-connected to the influencer. In order to do this, you can use the same techniques described here, in this blog post, to get that person's attention, and advance from there after the relationship is established.
Once you make contact with the influencers you are targeting, it is time to develop a relationship with them. There are a few ways you can do this:
Offer to help them. Give them free access to your products, or offer to promote their work.

Add to their exposure. Mention them in your blog posts, and share their content.

Enhance their image/reputation. Publicly compliment them on recent achievements, and quote them as experts in your content.

Offer compensation. Sometimes, it's acceptable to simply pay an influencer to get mentioned.
4. Determine How You Will Collaborate Together:
Once you have built a relationship with your influencers you can finally start working together to achieve mutually beneficial goals. Here are a few options of what you can do:
Invite them to speak at an event

Create co-branded ebooks, white papers and/or webinars

Ask them to write a review of your products/services (and offer to reciprocate by writing content for them, too.)

Run social media campaigns and/or host a contest together revolving around a specific hashtag.
Tools To Do Influencer Marketing With
Like every type of B2B marketing activity, tools exist to make your life easier. They help in identifying, reaching out to, and managing relationships with influencers
Here are the best tools to use for influencer marketing:
Use Google Alerts to help you find the people who regularly mention keywords related to your field. This can help in identifying influencers in your industry.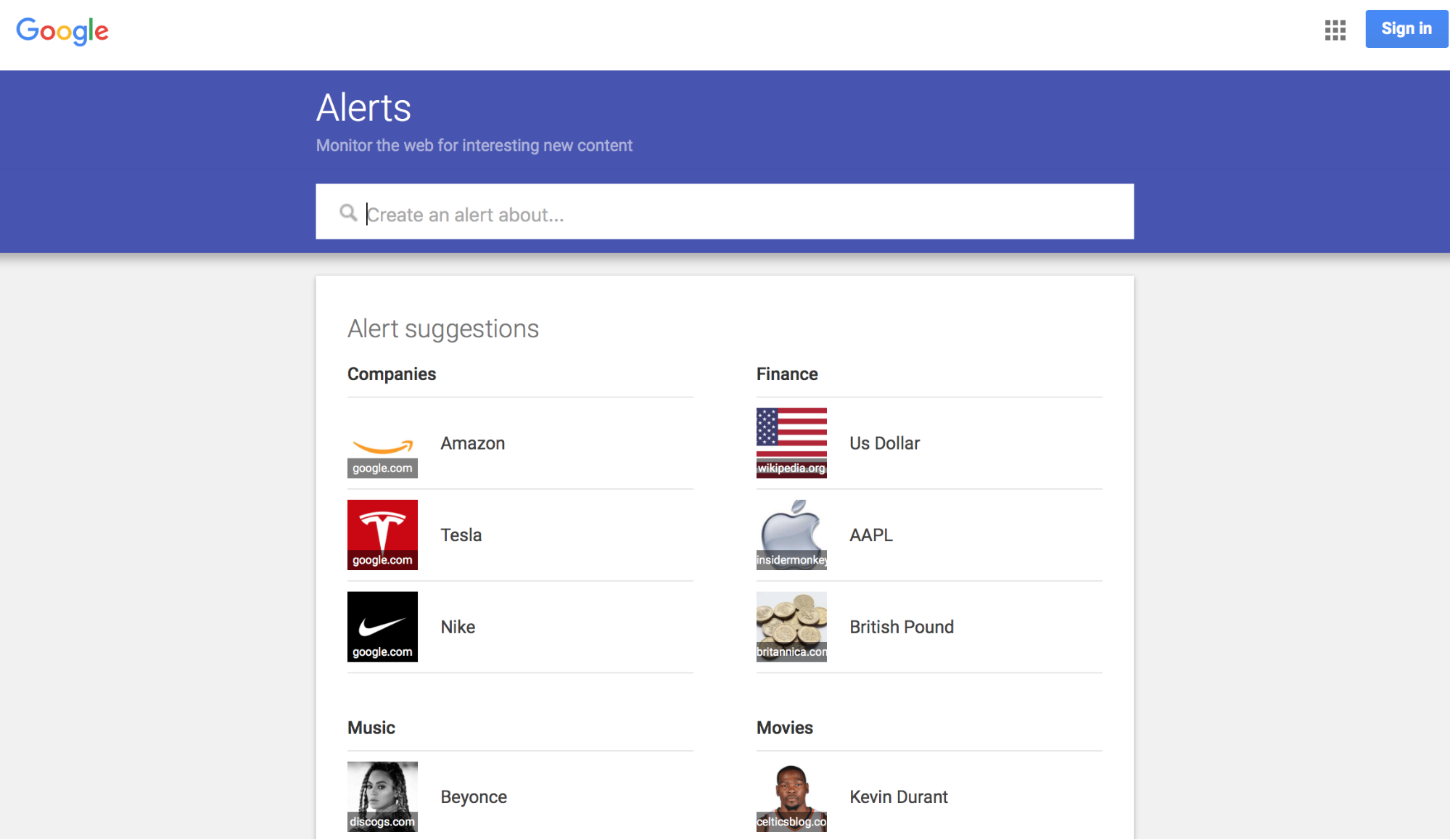 When it comes to blogger outreach, Buzzstream is the tool you need. The software allows you to build intelligent influencer and press lists based on your specific history with that writer, the influencer's social reach, and influence metrics.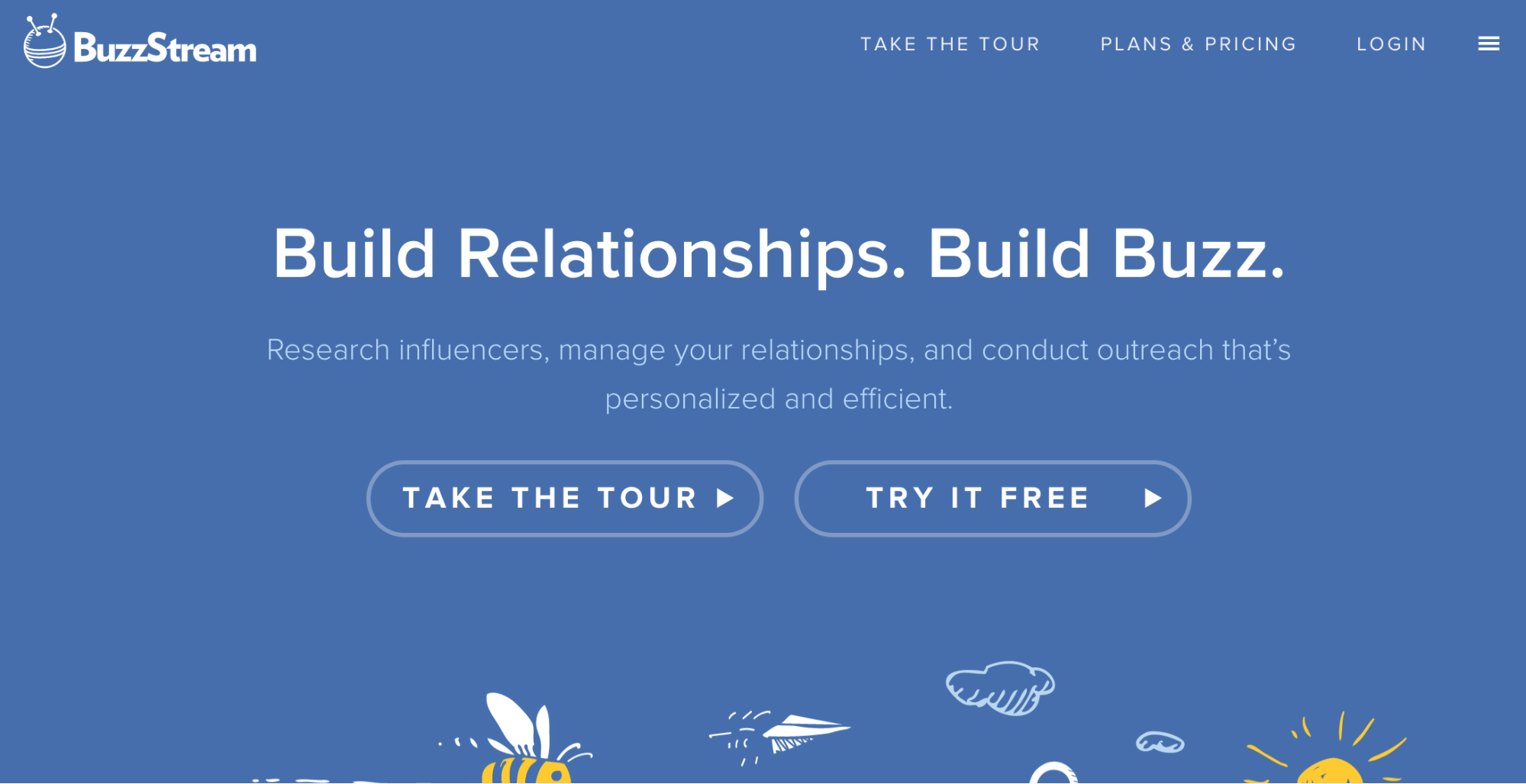 Buzzsumo is a useful tool to find, track, and analyze influencers' activities online. This will enable you to find an influencer who is a perfect match for your company and whose content is relevant to what you target audience needs.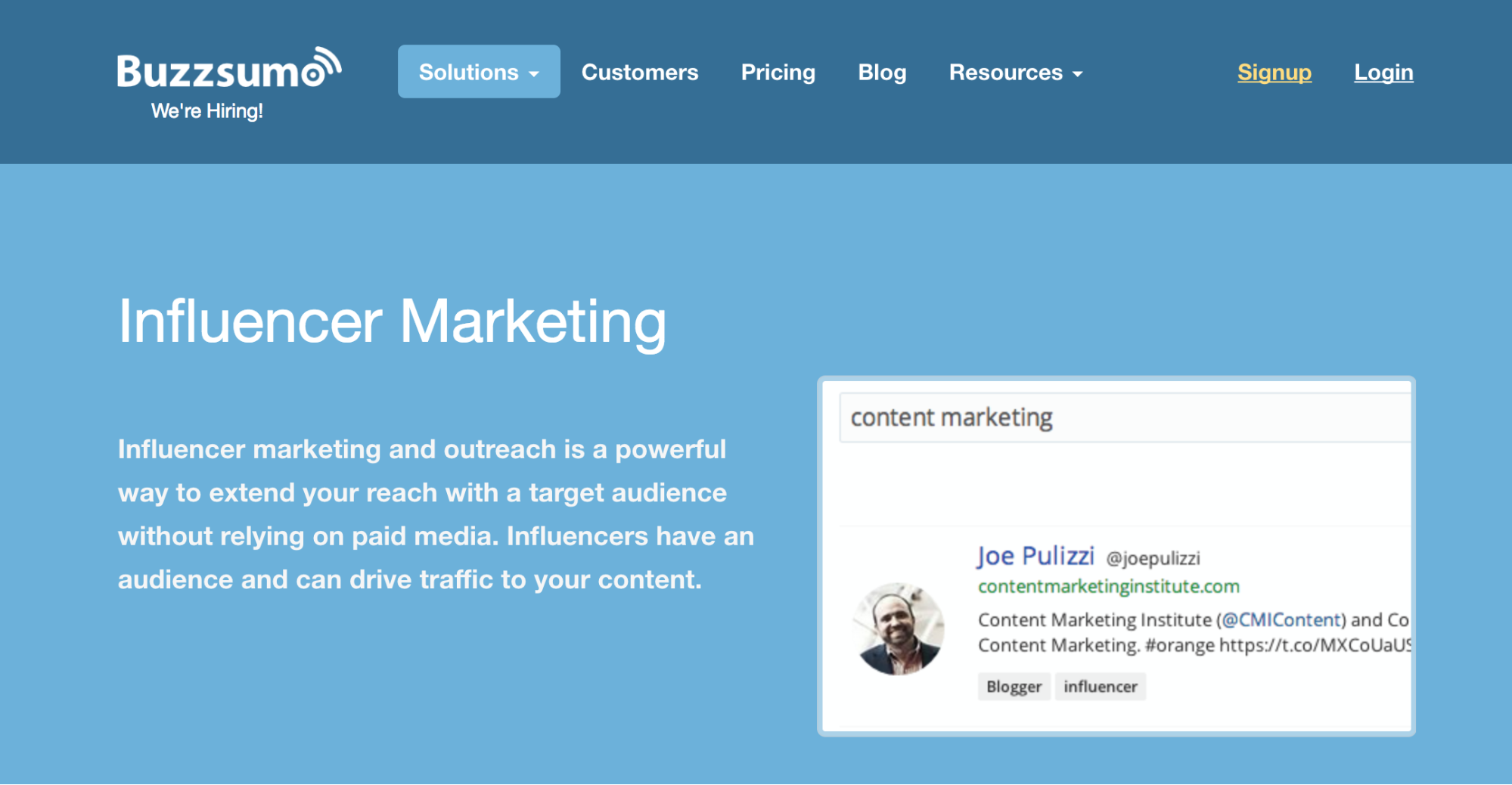 GroupHigh is another platform where you can find the best bloggers and influencers, effectively manage your relationships with them, and measure the value of your shared content.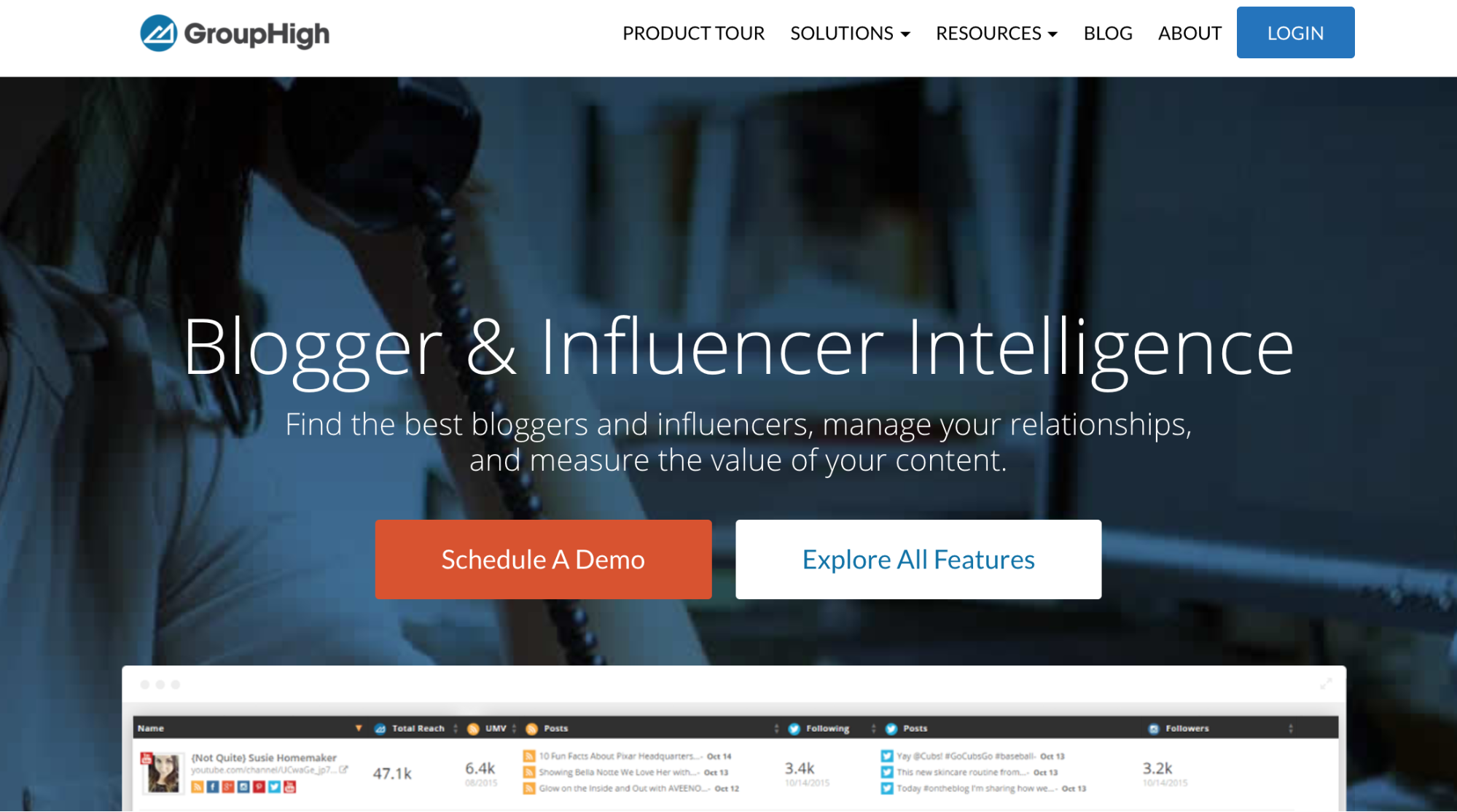 Traackr utilizes Influencer Relationship Management (IRM) to increase their customers' influence level. The IRM platform allows you to manage, expand, validate, and scale your influencer marketing to a global level. And they place emphasis on creating real relationships with influencers as opposed to cold email and impersonal communication.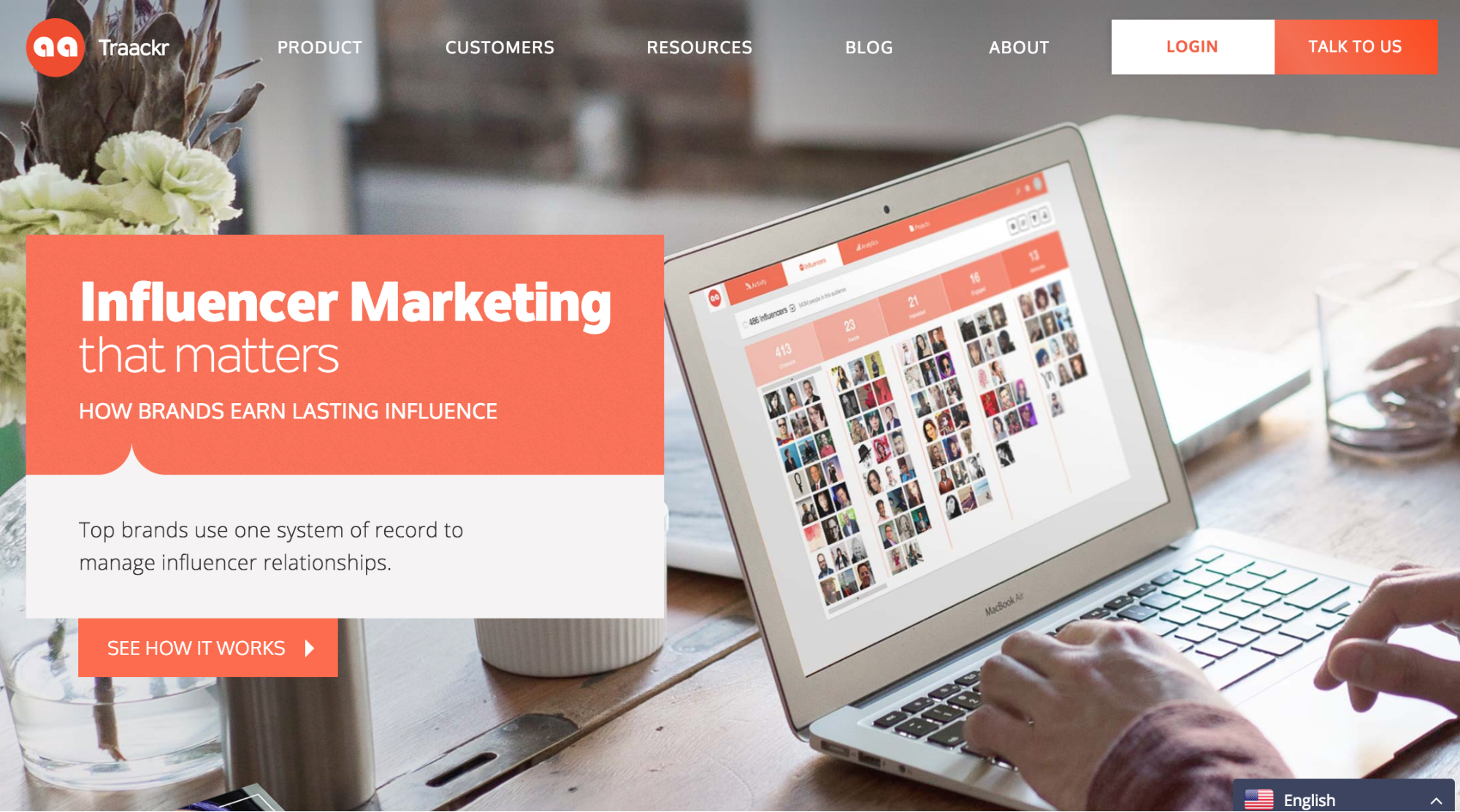 Onalytica helps you discover the most relevant influencers for your company on social media, track what they're talking about to determine how to best engage with them, and then develop a real relationship, whose efficacy is easily measured and tracked.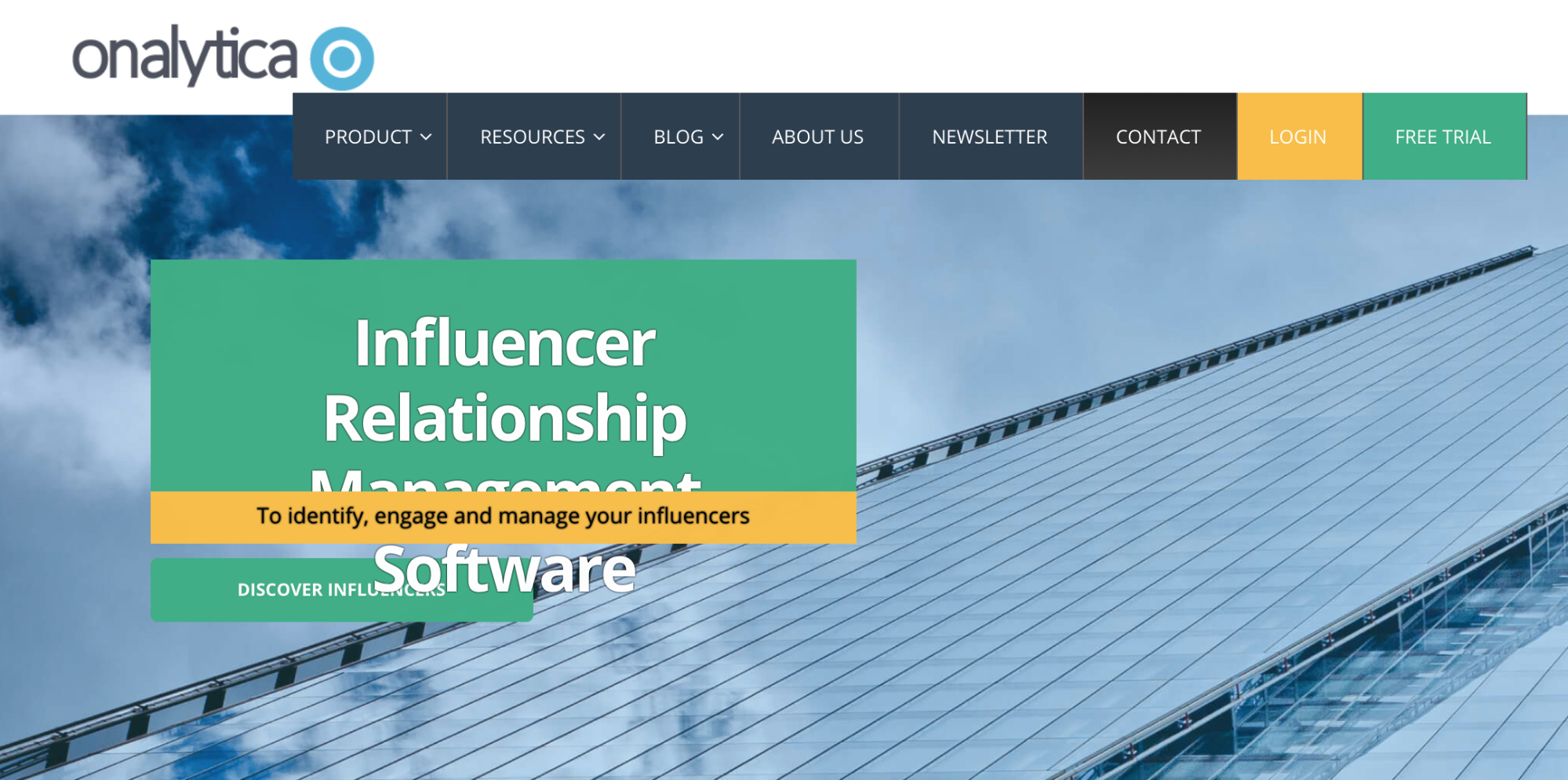 How to do influencer marketing depends on the marketing needs of your company. But it's definitely a worthwhile effort in order to help you achieve your brand's goals, increase its exposure, and get more customers.
Do you want to learn about more ways to boost your lead generation capabilities? Contact KeyScouts for a free consultation and download our ebook: "The 30 Greatest Lead Generation Tips, Tricks, and Ideas".