Thought leaders are those whose opinions shape their industry. They are the Richard Branson's of aviation, the Mark Cuban's of tech startups, and the Neil Patel's of online marketing. Like Seth Godin (@ThisIsSethsBlog) did for marketing and Guy Kawasaki (@GuyKawasaki) did for startups, to become the thought leader of your own microcosm is to be a trusted advisor: a source of innovative ideas and thought-provoking opinions.

No matter what your business, branding yourself as a thought leader in your industry has countless benefits, like:
Creating goodwill

Building brand awareness

Gaining free publicity

Differentiating you from competitors

Improving relationships with clients and leads

Increasing sales and profitability



Branding yourself as a thought leader is within your reach if you go about it the right way and follow these 5 steps:
1. Define The Niche To Dominate
The fundamental first step in shaping your thought leadership strategy is to decide which market you will target. The narrower the market, the quicker you can dominate it; but the broader the market, the more effective it will be to lead it.

If you have already defined an SEO strategy, consider your keywords and think which ones you want to be considered a trusted advisor for.

If you have not yet defined your SEO strategy, find your niche at the intersection of your passion and your experience. For example, if you have experience with firewalls and have a passion for helping companies avoid breaches, you can brand yourself as a thought leader when it comes to Firewall as a Service solutions.
This niche is focused enough for you to be able to quickly build yourself as the go-to figurehead. If your experience is in programming, and your passion is disruptive mobile apps, brand yourself as an expert app developer.

Another idea is to invent a new niche. Similar to what HubSpot co-founder and CEO, Brian Halligan, did when he coined the term "inbound marketing," you can invent a new term for your field. This way, you will be its first innovator and can educate the broader market about your niche.
2. Grow Your Presence
Once you have defined your niche and established your reputation, grow your presence within it.

Use online profiles and your website to flaunt affiliations to industry organizations, and apply for (and win!) awards within your space. Consider an influencer marketing strategy and take proactive steps to align yourself with other thought leaders in your field:
Follow them on social networks

Comment on their publications

Like their social activities

Network with them at industry events
Any social proof in the form of mentions by industry insiders, reviews, or press coverage should always be documented, shared, and promoted. Customer testimonials can also give your website visitors evidence that buying your product or service truly works. Spectoos is a great tool that collects customer testimonials to build a visually compelling widget to embed easily on any page.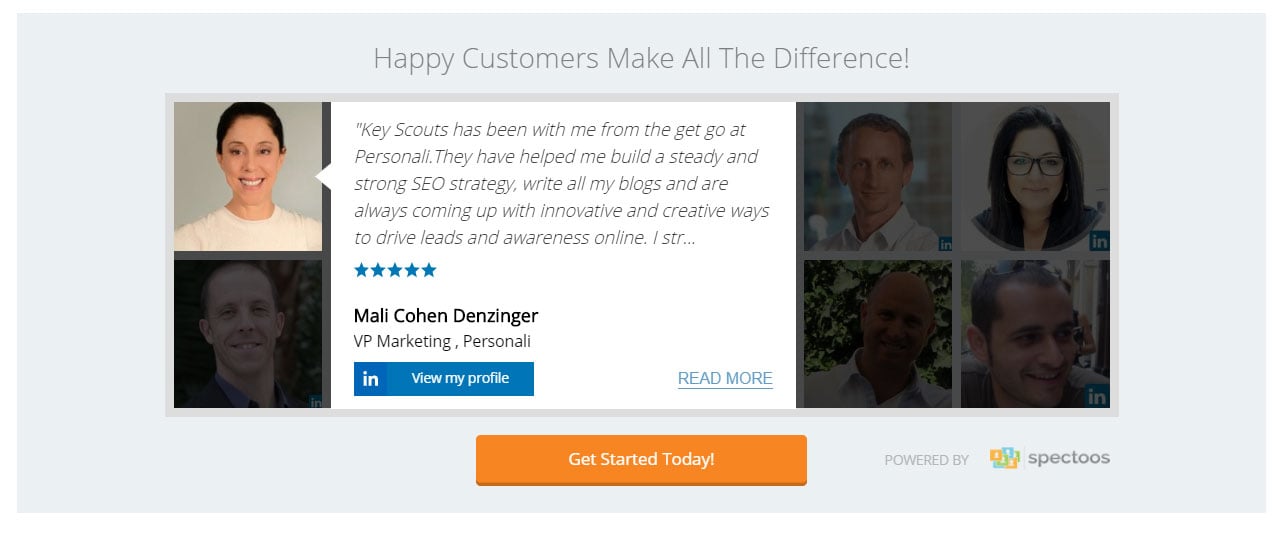 3. Formulate Unique And Controversial Opinions
Have you found your niche? Have you developed your network and grown your standing with in? Now, it is time to get controversial. Few (if any) have become thought leaders by regurgitating things that others have already said.
Read others' opinions.
Listen to what they say, watch what they do, and learn their ways.
But when your own lightbulb is ignited, when you get a fabulous idea, or when you think of a way to revolutionize your niche, go with it! Take it further, and inspire people with it (even if it means angering people, a little).

Don't be afraid to be controversial. Start conversations. Challenge conventional opinions. Try something new. Find your unique voice.
Seth Godin did it with short posts.
Moz's Rand Fishkin did it with Whiteboard Friday.
This is the way to be noticed.

Think "Richard Branson".
Think "Steve Jobs".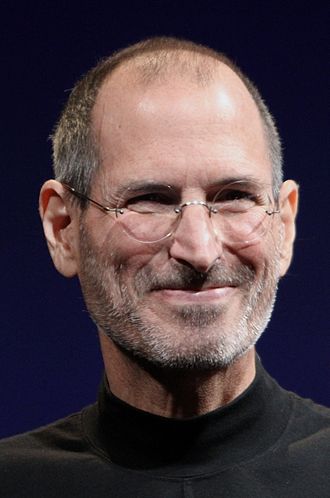 Be THAT for your niche.
4. Publish, Publish, Publish
Regularly publishing is paramount to a successful thought leadership strategy. Publish your opinions on your own blogs. Network with other bloggers and guest post on their blogs, too. Find small industry sites and publications, and write for them. When others approach you, provide your opinions for (almost) any request.

Respond to timely events within your industry. Stay on top of current events and comment on them, or use them as proof to back up your controversial opinions.

Publish pieces that are relevant to your industry, but not necessarily about your own product. Understand the trends, and explain them in new ways. Or, better yet, analyze the existing trends to find a new super-trend in your niche.

Talk about the past, and explore the history of your niche. Make predictions, and forecast the future of your industry.
5. Promote To Your Network
Your network is the ideal place to start. Promote your publications (as well as your social proof) on your own social networks: Share on Facebook, Tweet short quotable comments, write long posts on LinkedIn, and share images on Instagram. Whichever networks are popular in your industry, promote your thoughts on them.

If you share things that are relevant and timely (and not self-promotional), your network will organically spread your words.

Continuously grow your network, and constantly share your content.
Your Thought Leadership Strategy Is An Ongoing Process
I promise you that you will not be considered a thought leader after just one blog post or a couple of tweets. Your efforts need to be ongoing, and your vision needs to be long-term. I guarantee you, though, that if you persevere and follow these steps to create your own thought leadership strategy, you will eventually reach thought-leader status within your niche. Then, you can define a new niche and do it all over again.

Are you looking for a professional partner to help build your reputation as a thought leader in your industry? Contact KeyScouts, today. We will be happy to help!