A CRM system is a central hub where marketing and sales meet. It's at the heart of every growing business, which is why it should be no surprise to discover that CRM is the fastest growing software market with sales expected to reach over $80 billion by 2025. Now, 91% of companies with more than 11 employees use CRM software.
Marketers need to make sure that their sales team gets SQLs that they can actually close, and a CRM can be crucial to this. Per salesperson, a CRM can increase revenue by 41%. Meanwhile, 65% of sales reps who have adopted a mobile CRM have achieved their sales quotas.
However, you can't just buy a CRM platform license and expect automatic results. It's how you use your CRM that matters the most.
There are seven key ways a CRM platform can be used to improve your B2B sales rates.
1. Use a Bot
Every company gets asked a standard set of questions on a regular basis. That's why FAQ pages exist. It's a waste of time for your marketing and sales teams to repeatedly answer basic questions. It's also almost impossible to reach customers as quickly as they want. According to InsideSales and Harvard Business Review, a ten-minute delay in responding to a customer's inquiry can reduce your chance of effective contact by up to 400%.
A CRM can take care of this problem through the creation of a bot. A bot provides your sales and marketing teams with an automatic solution to typical questions while still offering potential customers a personal experience. It also saves up plenty of money—29% to 46% in annual salary savings.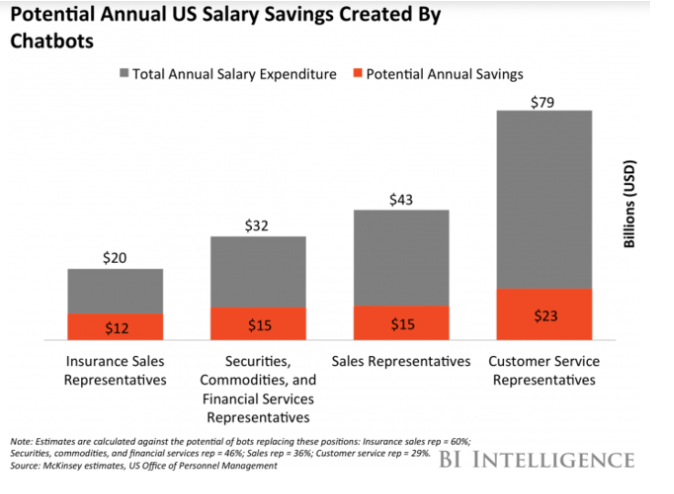 A chatbot, such as the one offered by HubSpot, can help lighten the load for your team when it comes to visitors, prospects, and customers. It allows you to connect in real-time, helping you qualify leads, book meetings, and answer common questions. And when a real person is required, you can configure your bot to hand off the conversation to a live agent.
2. Build a Clear Buyer Journey
Most B2B buyers perform a ton of research before contacting a company for more information. So, marketers need to help them get closer to the sale without having to talk or interact with the sales team. This is where you can use CTAs and backlinks throughout your website and online content to drive potential customers to make a purchase.
To make sure your CTAs and backlinks are effective, your marketing team requires an in-depth understanding of the buyer journey—where they start and how they make it to the end. This is where CRM can help. Using HubSpot, you can track and monitor the buyer journey from beginning to end, so you can interact appropriately throughout the experience.
3. Use Personalization Tokens in Emails
Building trust with your customers is critical to getting the sale. That's why it's so important to find ways to connect with your customers throughout their buyer journey to help build this trust. One way to do this is with personalization.
74 percent of marketers say targeted personalization increases customer engagement. And when asked to prioritize one capability that is most important to the future of marketing, 33% of marketers chose "personalization."
With HubSpot personalization tokens, you can personalize your content everywhere, in your email, on landing pages, and on website pages with any contact property or customer property.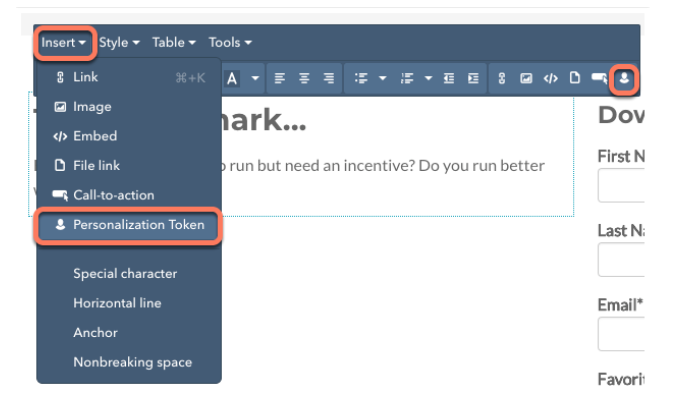 Personalization tokens—starting an email off with "Hi [First Name]", for example—are especially important in email marketing. According to Aberdeen, personalized email messages improve click-through rates by an average of 14% and conversions by 10%. And according to Campaign Monitor, personalized subject lines are 26% more likely to be opened, and Experian revealed they deliver six times high transaction rate.
4. Use a Platform that Automatically Logs Sales Activities
No one enjoys wasting valuable time logging information. That's why investing in CRM software that automatically logs calls, emails, and more, is so helpful.
These automatic logs will ensure that vital information is saved in the system and not just in your sales team member's head.
This way, whether it's time to hand over an account to another team member or to take an account to the next step, you have all the email, phone calls, and information you have logged already.
5. Use a Platform that Provides Full Visibility of your Sales Process
If you want to optimize your sale team's routine and create a great customer experience, you need to use a platform where sales can create reports and see their deal pipeline. The idea is to have everything you need to know about sales in one location—a central dashboard that can be customized to share the reports you need most.
This dashboard should include all essential sales reports, so your sales team has the feedback required for success. These reports will help them know what's working and what's not, so they can constantly work to improve their processes. Some helpful reports include:
A forecasted revenue report that shows the number of deals in each stage of your deal pipeline.
A sales performance report that shows a summary of sales performance
A productivity report that logs the total number of calls, emails, meetings, notes, and tasks.
A "deals closed vs. goal" report to demonstrate how the team is performing compared to the team's quota.

6. Build Automation Workflows
An automation workflow can help you improve conversions rates, gain more leads, and set up your company for success. According to McKinsey, out of 2000 work activities, 45% could be automated including sales transaction, demonstrating product features, answering questions, and even parts of your online marketing strategy.
One important automated workflow is the sales process, which will help you identify which sales rep is the best fit for following up with a prospect at each stage in the process. This will ensure that more leads are closed and that the potential customer is contacted when they need it and as quickly as possible. To set this up, you just need to define your sales reps by specialization, geography, product expertise, and more so you can direct leads to the right rep.
HubSpot's Sales Automation Tool works smoothly with marketing to solve this problem.
7. Set Up Appointment Scheduling
An appointment scheduling system cuts back on wasted time for your sales team. They won't have to go back and forth to organize a meeting with a prospect. Instead, they can schedule an appointment in their sale teams' calendar and book sufficient time for the call/conversation. This also gives your sales team the added advantage of having more time to collect information about the context of the sales call, so you ensure the right person is on the call. This enhances your sales team's productivity and gives prospects more flexibility.
Final Thoughts
There's no doubt that the right CRM software used correctly can improve your B2B sales rates. By implementing the seven techniques we outlined above, you can make sure your marketing and sales efforts are better aligned for the best results. Just make sure the CRM software you choose has the capabilities you want and is set up to its full effectiveness.
KeyScouts can help you install and set up HubSpot for your business, so you get the most out of what you're paying for. Contact us to get started today.