Quantify the effect search engines have on your traffic & the effect your content has on search engines.
Discover which keywords your website currently ranks for, and the impact those rankings are having on your organic traffic.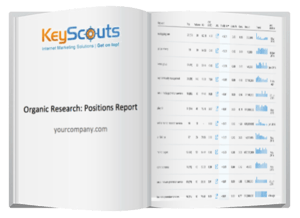 In the free SEO Position Report, you can expect to find:
The number of keywords bringing users to your website
The number of users brought to your website by keywords
The number of users expected to visit the website in the following month
Cost per click of paid keyword promotion
and much more...
Fill out the form on the right to get your report, today!