Learn 10 simple ways marketing executives can get more done in less time!
Do you feel like you're working diligently all day, but hardly accomplishing anything? Do you feel overwhelmed by a never-ending to-do list and constant distractions?
Download this ebook to learn how to do a complete 180°.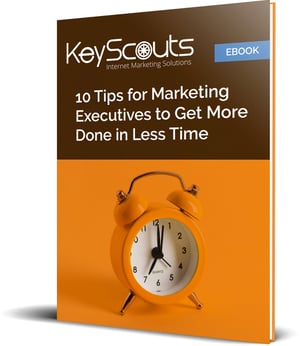 You will learn exactly which steps you must take to be more efficient, productive, and effective at your job, such as:
Automate marketing tasks and your email workflow
Which KPIs to focus on
How to make meetings more productive
How to manage your energy better
and much more...
Fill out the form on the right to download this free ebook, today!