Request your free content audit!
If you are like most marketers out there, you're probably investing a lot of time and resources into building new content. But when was the last time you analyzed your content performance?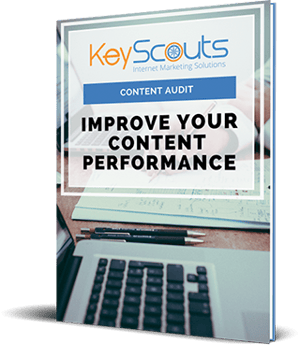 Let KeyScouts help you with that. Here's how:
We will identify your 10 most visited pages and analyze key performance metrics.
You will receive expert advice per each page on how to improve its performance.
Armed with this information, you will be able to:
Get a clear picture of how your content is performing.
Have a clear set of action items on how to improve each page.
Get more traffic and leads from your existing content.
How does it work?
You provide us with a temporary access to your Google Analytics or HubSpot account.
We do the work and deliver your content audit within 3 business days.
Your investment: $0.
Fill out the form on the right to download this free content audit, today!