Find out how to conquer B2B SEO with this free guide.
Whether you already have an SEO strategy in place or you need to build one from scratch, this guide will help you understand today's SEO best practices and principles, so you can attract more qualified prospects.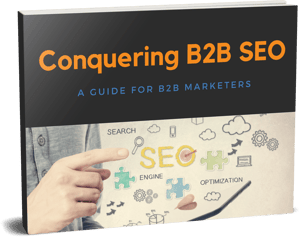 By downloading the guide, you will get 13 powerful tips on how to master B2B SEO, including:
How to conquer mobile SEO
How to use testimonials to increase your SEO strength
How to use social media to positively impact your SEO
How to create valuable content and generate organic leads
and much more...
Fill out the form on the right to download this free guide, today!